Gaynor and others honored by Stockton's Council of Black Faculty and Staff
By Norris Hite Jr., Contributing Editor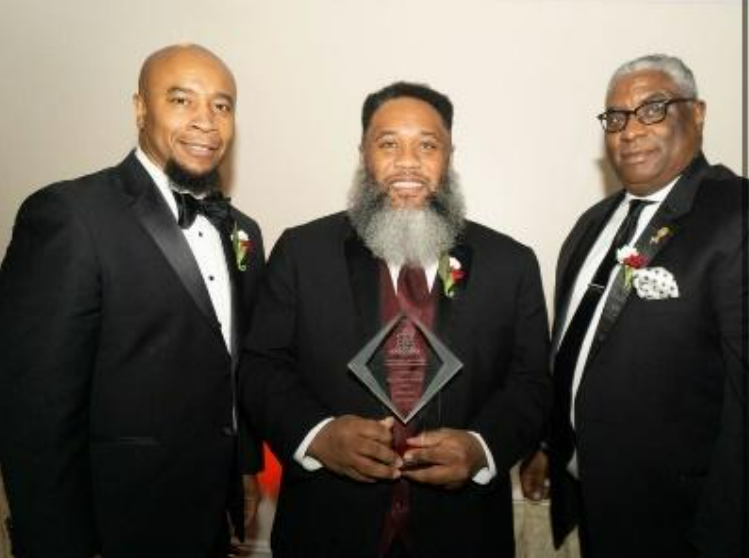 If you want to lift yourself up, lift up someone else.
— Booker T. Washington
It is impossible to achieve the level of respect and admiration that Joseph Gaynor, Jr. has without living Washington's quote. Talk to anyone in his community, family, church, and fraternity and you would be hard-pressed to hear one negative word.
On Thursday, Nov. 2, 2023, Gaynor is being honored by The Council of Black Faculty and Staff of Stockton University at the Carriage House in Galloway, NJ at 6 p.m. Tickets are $85. Gaynor will receive a Distinguished Alumni Award.
The council has been in existence for more than 51 years, and they were established to foster communication between the Stockton Community and the state of New Jersey concerning the voice and position of minority personnel and students at the university.
Gaynor, an Atlantic City native and a community stalwart, is being honored for his contributions to the school, his student involvement, and his positive impact on the community.
The award brings Gaynor full circle. The 47-year-old has been involved with the university since he was young. "Stockton has been a part of my life since I was a child," he said. "I was a camper at Stockton Day Camp growing up; my first job was a camp counselor at Stockton; and then I was accepted as a student. I always felt like I was destined to go to Stockton." Being recognized by his alma mater was unexpected and humbling. "I was very pleasantly surprised when Patricia Collins, chairman of the committee, reached out to first tell me that I was nominated and then to inform me that I was voted in as one of the recipients. "I am proud to be an Alumni of Stockton and being chosen as a Distinguished Alumni Honoree is the icing on the cake for me and my love for this great institution."
Gaynor graduated in 1999 earning a Bachelor of Science Degree in Information and Computer Sciences and works at the Federal Aviation Administration in Pomona, NJ. Gaynor was raised to be of service to the community. His parents, Joseph Gaynor, Sr., and Betty Gaynor are also community stalwarts and are well respected and loved. "They have been perfect role models," he added. "I am thankful that God ordained them to be my parents. The life lessons they instilled in me as a baby and to this day, have been and still are invaluable. Without them, I would not be here."
Gaynor also said that he has been blessed to have people who love and mentored him. At the top of the list is his loving wife of 14 years, Marvella. "She is my rock. I could easily sit here all day singing her praises. I am so blessed to have her in my life, especially because she came with the person I cherish more than I can say, my daughter, Kyrah McQueen."
Gaynor continued by saying that it is rare, if not impossible, to achieve and excel without developing relationships that support and hold you up. "I have a lot of people that are inspirations to me," he said. "I have been a member of Second Baptist Church in Atlantic City for a longtime. So, Pastor Days [Collins A. Days, Sr.] has played a significant role in my life as has Thomas Jennings, the minister of music."
"I was always interested in helping people. My parents instilled the importance of being of service to people," he said. "However, I owe a great deal to Shermaine Gunter-Gary. She was the one that got me into serving the community and youth mentoring. She showed me how I could help other people achieve."
As someone who is committed to achievement, Gaynor sought out and became a member of the Kappa Alpha Psi Fraternity, Inc. "I knew a few Kappas that I had the opportunity to observe at work. I saw how they carried themselves. They excelled in their jobs and served the community. They were about what I was about. So, the decision was easy."
"The fundamental purpose of Kappa Alpha Psi is achievement. That spoke to me," he said. "My fraternity mentors, N. As'mar White, Charles Odoom, Darren Clinkscale, and Theodore Sanchious, helped teach me how to be an effective leader." Gaynor, who is the immediate past polemarch [president] of the Atlantic City (NJ) Alumni Chapter, has served as an officer since his initiation and has held the position of polemarch longer than anyone else. Gaynor is also the president of National Pan-Hellenic Council.
"The award that I am receiving Nov. 2 is not just my award. I will be the representative of all who helped to make the Joseph Gaynor, Jr. of today," he said. "I wouldn't have it any other way."
The list of CBFS honorees also includes:
Lifetime Achievement Awards:
Dr. Janice Joseph, Distinguished Professor of Criminal Justice at Stockton University
Dr. Beverly Vaughn, Professor of Music, and Vocal/Choral Program Coordinator at Stockton University
Merit Award:
Dr. Donnetrice (Donni) Allison, Professor of Africana Studies and Communication at Stockton University
Distinguished Alumni Awards:
Dr. Shedia R. Laguer '22, Manager of the Office of Diversity, Equity and Inclusion (DEI) at Children's Hospital of Philadelphia
Outstanding Stockton Club or Organization Award
Pi Chi Chapter, Alpha Kappa Alpha Sorority, Inc. Graduate Advisor: Louise Gorham-Neblett, Adjunct Instructor
Special Recognition Award
Africana Studies Program at Stockton University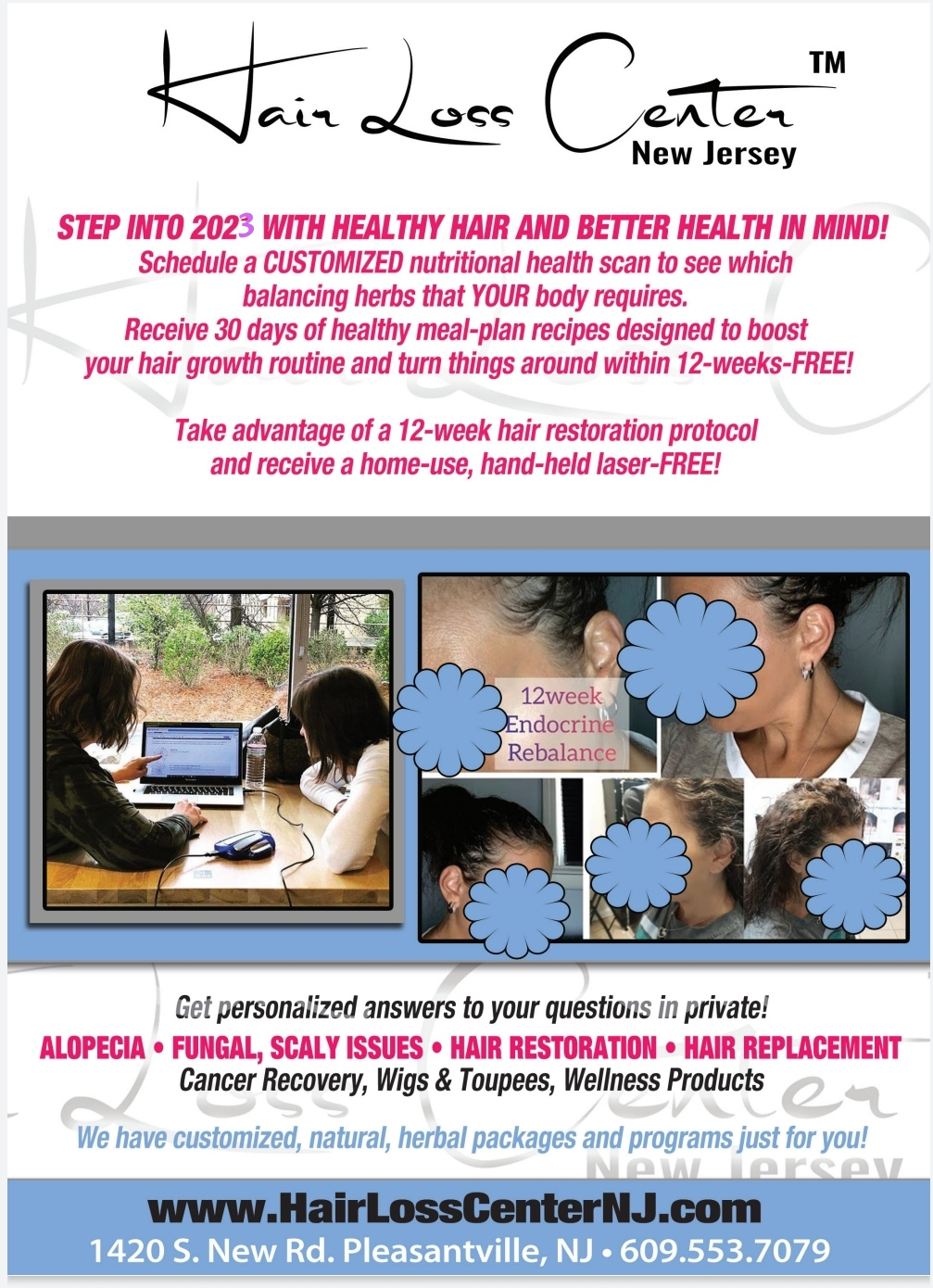 ---
Thanks for reading the whole story!
At Atlantic City Focus, we're committed to providing a platform where the diverse voices of our community can be heard, respected, and celebrated. As an independent online news platform, we rely on a unique mix of affordable advertising and the support of readers like you to continue delivering quality, community journalism that matters. Please support the businesses and organizations that support us by clicking on their ads. And by donating today, you become a catalyst for change helping to amplify the authentic voices that might otherwise go unheard. And no contribution is too small, $5, even $1 is appreciated. Join us in making a difference—one uplifting story at a time!