NJ-MD Networking Breakfast Sparks Enthusiasm in AC
Mayor Marty Small Sr. explained that the city's overall perception has improved. The city has received $30 million from the New Jersey Economic Development Authority in addition to other funding and has attracted the multibillion Renaissance at Bader Field project.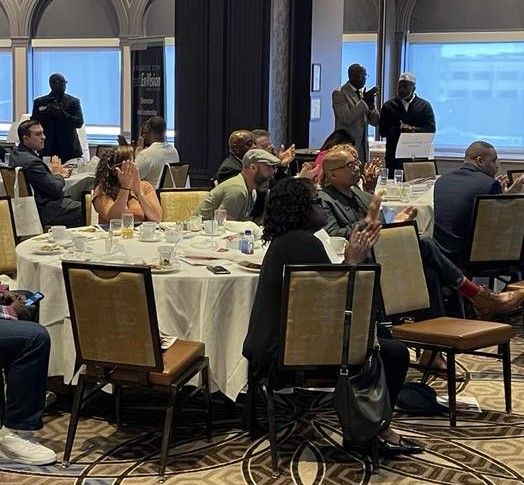 (For a photo gallery from the event click here.)
ATLANTIC CITY — Legislators and business owners converged on the resort Thursday, Aug. 24, for the New Jersey-Maryland Small Business Networking Breakfast.
The U.S. Humanitarian Aid Response Team Cares, (U.S. HART Cares), nonprofit organization and Evans Barnes & Associates, an Annapolis-based government relations and lobbying firm, sponsored the event at Resorts Casino Hotel to encourage; diversity, equity, and inclusion, RX5 Cyber Security-Artificial Intelligence youth education, workforce training, and real estate development.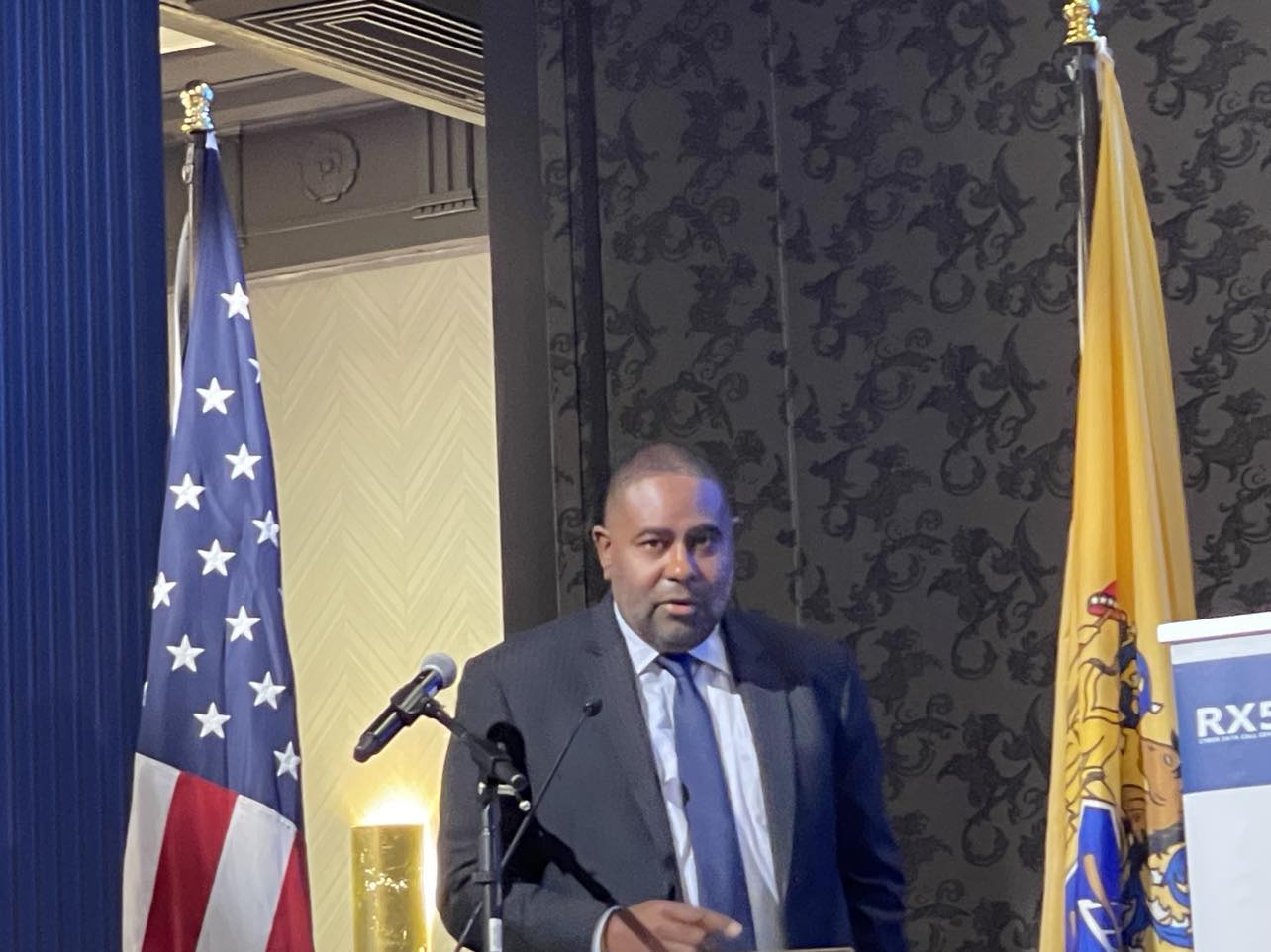 Maryland Black Caucus Chairman Emeritus Darryl Barnes, who is a partner with Evans Barnes & Associates and served as the master of ceremony, said he is excited to work with Mayor Marty Small, Sr. toward helping entrepreneurs and improving the local economy.
"I want to create as many Black millionaires as possible," said Barnes. "Right now, we have a chance to make some stuff happen. I am on a mission to come to Atlantic City to be your helper."
Barnes said he aspires to be "the Maynard Jackson of Maryland." Jackson, who was the first African American mayor of Atlanta, is best known for encouraging African Americans to do business with the City of Atlanta, particularly during the expansion of Hartsfield Airport which would become one of the largest and busiest hubs in the nation. After Jackson's death in 2003, ATL, was renamed Hartsfield Jackson Airport.
"The primary mission of this inaugural event is to promote 'Black and white capitalism intentionally working together to create red, white and blue capitalism in New Jersey and Maryland," Barnes said. "It's really an opportunity to show how businesses and people can come together in a collaborative way toward having broader conversations around economic development and growth."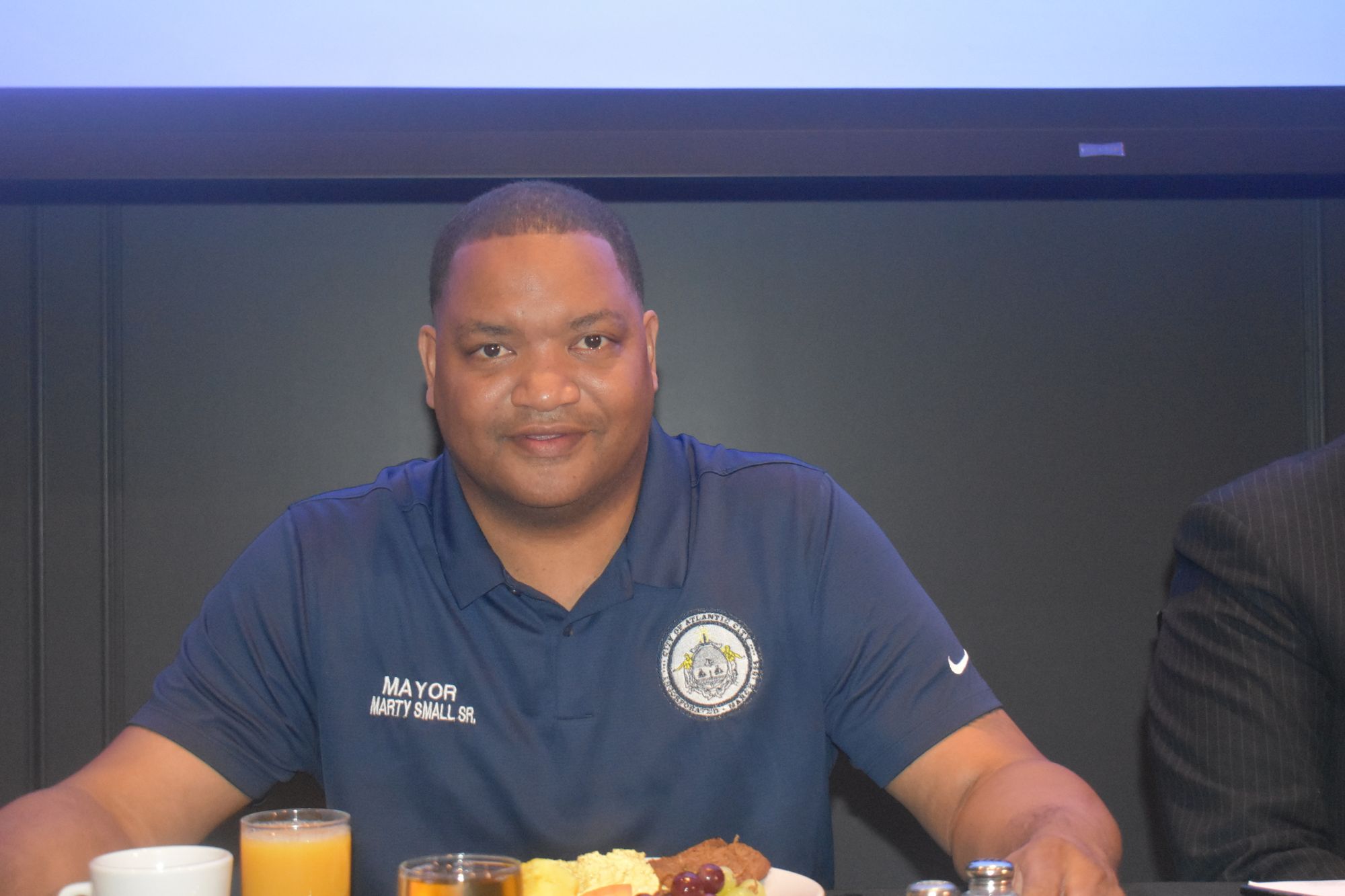 Mayor Small welcomed the collaboration.
"Our administration would partner with anyone," said Small. "If you love Atlantic City, we're going to love you back."
Small has already started working toward economic revitalization.
Small said his administration has allocated $1 million for minority businesses, and the city has received an $800,000 grant to be used for a microloan program. Also, on Sept. 14, the city is sponsoring a seminar on how to do business with the municipality that covers everything from understanding the Request for Proposal, RFP, process to obtaining necessary documentation.
"We are teaching the community," Small said.
The mayor also explained that the city's overall perception has improved. Moody's Investors Service upgraded the resort's credit rating in 2022 signaling increased confidence in the municipality's ability to repay long-term debts. The city has received $30 million from the New Jersey Economic Development Authority in addition to other funding and attracted the multibillion Renaissance at Bader Field project, Small said. Gov. Phil Murphy also recently signed legislation establishing $100 million in funding for Boardwalk renovation, a significant portion of which Atlantic City anticipates receiving.
"We're the ultimate comeback story," Small said. "We've been able to cultivate and change people's minds."
Guest speakers Jimmy Rhee, the former Special Secretary of Small, Minority & Women Business Affairs & current Senior Managing Partner at the Livingston Group, and Zina Pierre, who is a Diversity, Equity & Inclusion Strategist & President of Reyarp Strategies Group, LLC, both gave attendees sage advice.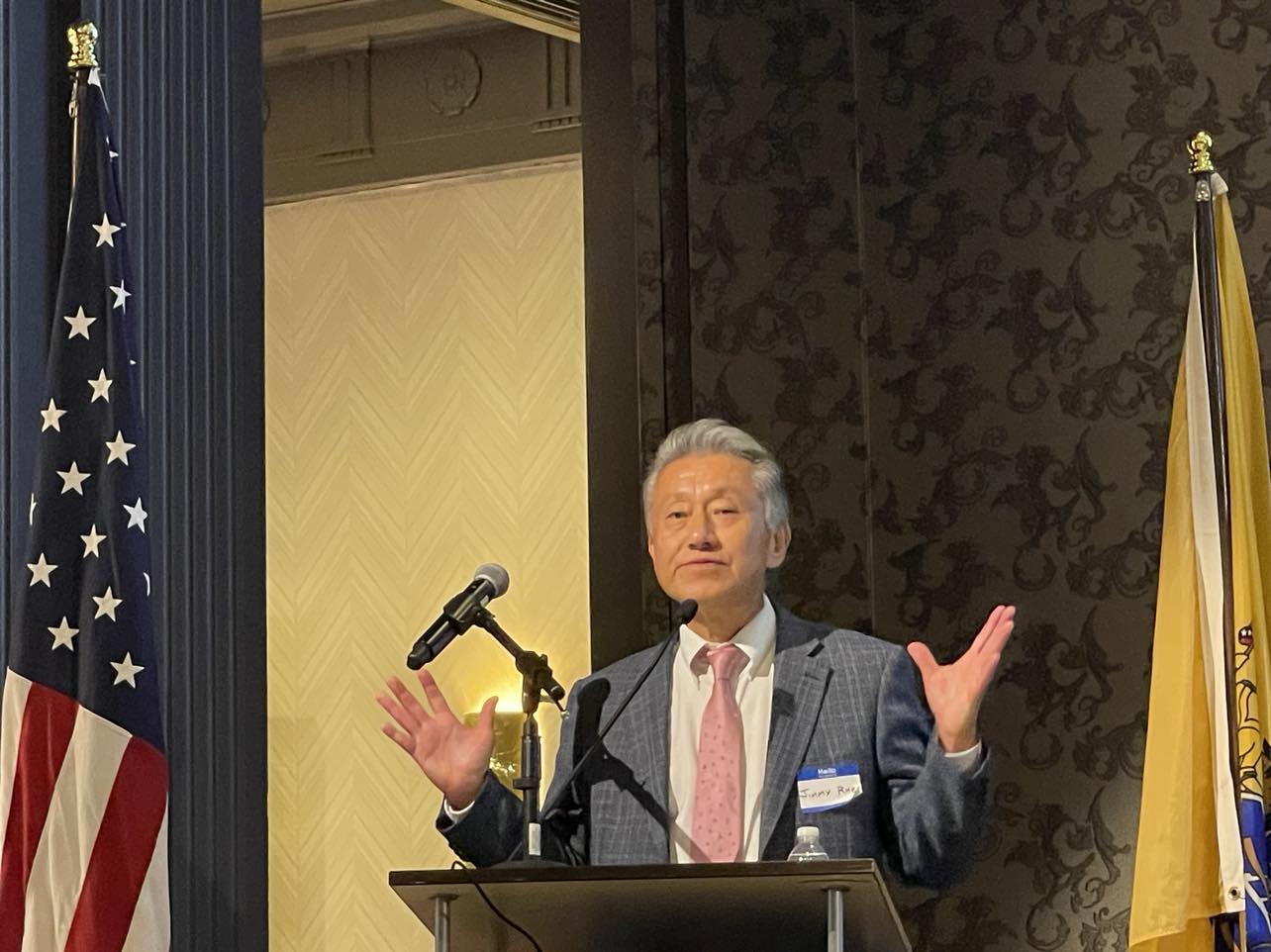 Rhee focused on what it takes to succeed in business. Rhee said entrepreneurs must have "corporate competency and access to capital."
"Money to business is like blood to your body," said Rhee. Businesses must solve problems and business owners must be compelling.
"You have to inspire your customers," Rhee said. "Are you up to it?"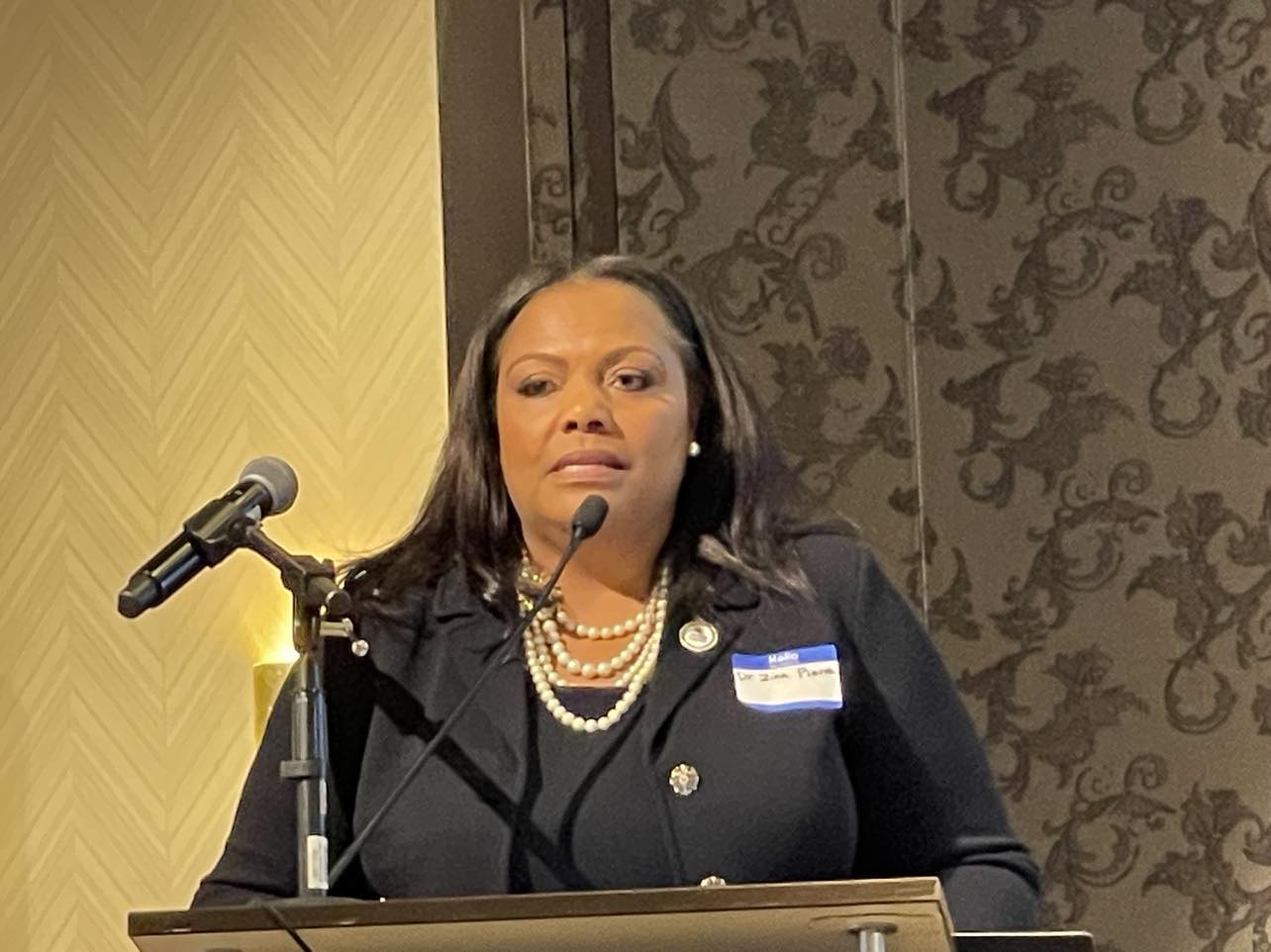 Pierre properly framed the nuances of diversity, equity, and inclusion.
"It's not a Black, white or brown thing," said Pierre. "It deals with human engagement."
Sometimes people don't mean to maliciously exclude others, they just do business with the people they know, like and are familiar with.
"Equity means that I have access. Diversity is the mix. Inclusion makes the mix work," Pierre said. "When we look at D, E and I, we must look at it from a lens of humankind."
Steve Wozniak, co-founder of Apple Computer in 1976 with his then business partner Steve Jobs, participated virtually. Wozniak is now the founder of WOZ ED and is determined to train youth to excel in the cybersecurity field.
James Whitehead, executive director of the Atlantic City RX5 Cyber Envision Center, has been working to bring this type of development and investment to the resort for more than 10 years. Most thanked Whitehead for his untiring efforts and trumpeted the value of addressing cybersecurity.
"I'm so glad we've forged this partnership with Mayor Small and I'm looking forward to working with the superintendent of education," said Whitehead.
Whitehead said his goal is to impact 2 million students around the world with a curriculum that includes Science, Technology, Engineering and Math, STEM, cybersecurity, and artificial intelligence literacy.
"That's going to be the revolutionary education that's going to fill the void in the cyber industry," Whitehead said. "America needs a capable cyber workforce."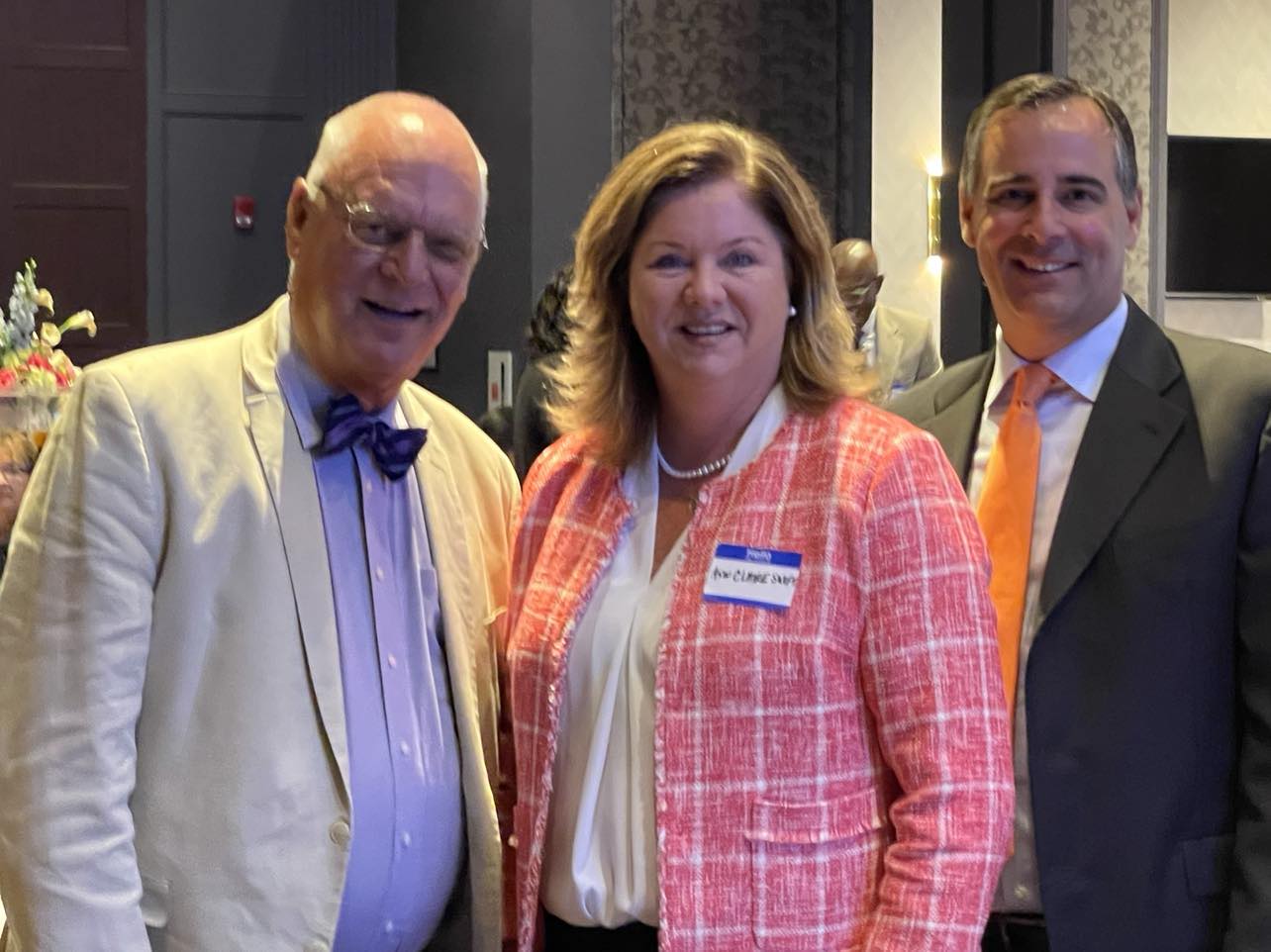 Sen. Vince Polistina, Assemblyman Don Guardian and Assemblywoman Claire S. Swift each received Community Benefits Agreement Group leadership
awards during the breakfast and voiced their support for the effort. Mayor Small and others also received awards including Camden Dream Center founder  the Rev. Keith Davis, Atlantic County Prosecutor William Reynolds, Resorts Casino President Mark Giannantonio, and Pleasantville City Council
Ricky Cistrunk.
"Cybersecurity is something that we all must stay in front of," said Polistina. "One click and you're in trouble."
Guardian agreed.
"We're on the ground floor," Guardian said. "We're going to be working to provide the educational background for jobs."
"I think what they're doing here today is great," Swift added.
Reynolds, who has been named the honorary RX5 chairman, said these are the kinds of opportunities that people need.
"Take the guns out of their hands and put them on the front lines of cybersecurity," said Reynolds. "We need to start with our children."
Also, key is an international partnership with the African nation of Angola. President Joao Lourenco has been appointed the new president of the Southern African Development Countries. Lourenco received the United States Eagle of Freedom Award for creating the Angola Cybersecurity Academy that provides Angola's government, industry, and student Cyber Unity digital connection in addition to education and RX5 Cybersecurity Workforce Training.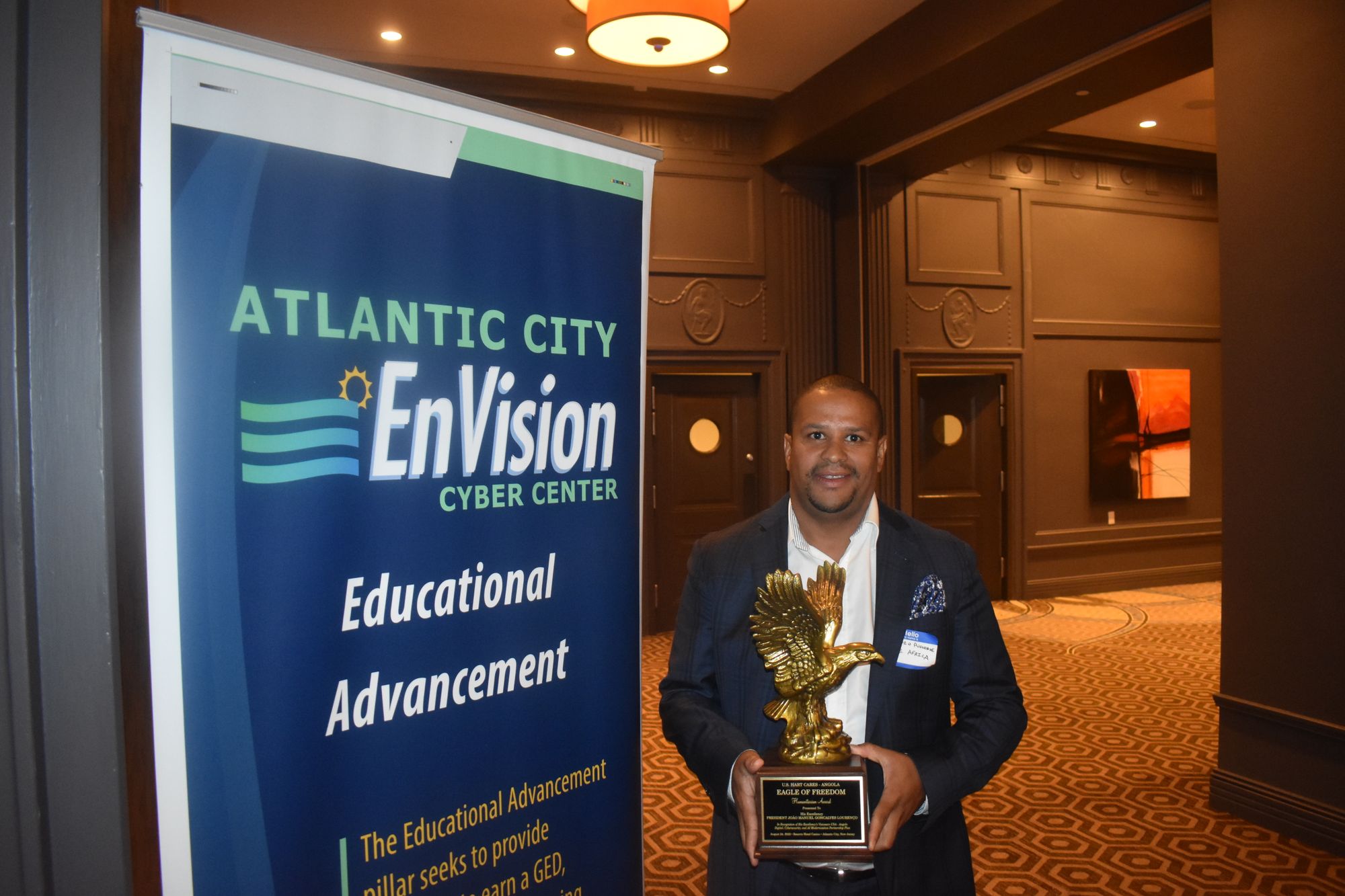 John Clyburn presented the award on behalf of his brother Congressman James Clyburn who is an avid supporter of youth STEM education. Sergio Pugliese, president of the African Energy Chamber Angola, accepted on Lourenco's behalf.
"We are looking to connect the two digital highways building centers of digital excellence," Pugliese said. "Beginning with Angola, Nigeria, and
Equatorial Guinea, the X One Africa platform will focus on creating USA-Africa RX5 Cybersecurity and Artificial Intelligence Workforce Training collaborations between our great nations."
Also in attendance were Maryland State Delegate Diana Fennell and National Policy Alliance Executive Director Denise Tyler. The National Policy Alliance is the leadership hub of major organizations representing African American public officials from federal, state, and local levels of government, the judiciary, school boards, and member organizations in the United States and internationally. The organization's focus is to advocate on policies that impact the African American community.
B&B Soul Seafood founder Zakee Beyah, whose Atlantic City company is a Minority Business Enterprise, said he was thrilled by the possibilities.
"I have never experienced this type of positive collaboration between Blacks and whites, Democrats and Republicans, as well as Americans and Africans," Beyah said.
Community leaders such as Joyce Mollineaux and Derek Brock, director of the nonprofit organization the Community Benefits Agreement Group, were also excited.
"It's a long time coming for Atlantic City," said Mollineaux, who is a New Jersey State Chapter National Association for the Advancement of Colored People executive.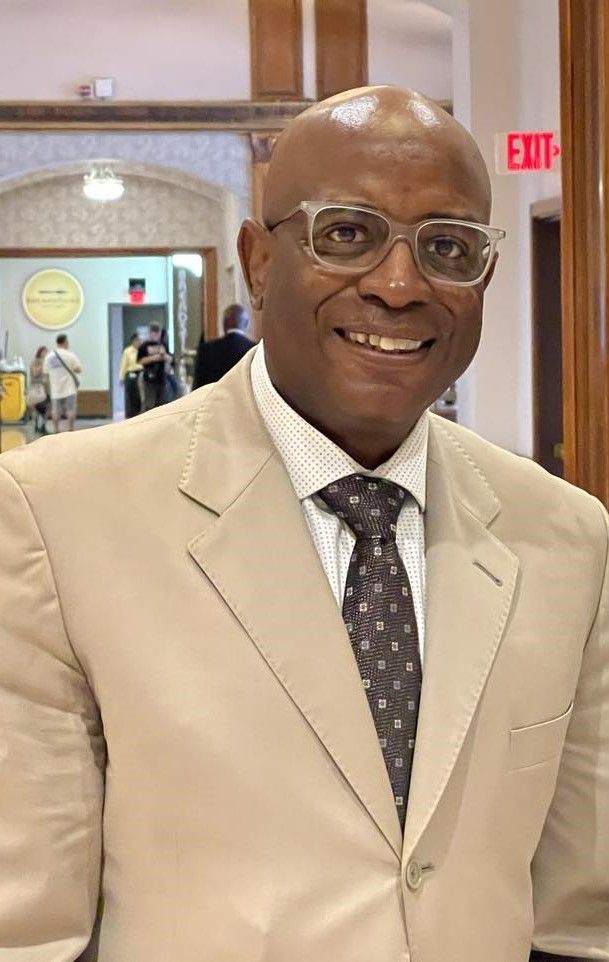 Brock, who was recently appointed by the mayor to the resort's newly formed Minority Small Business Advisory Council, agreed.
"I was born and raised in Atlantic City, and I can't ever remember when Blacks and whites came together to work together on Black and white capitalism like this before," said Brock. "We have a team of people from the legislative side and the business side. This is excellent. It's a culmination that gets the ball rolling."
---
Thanks for reading the whole story!
At Atlantic City Focus, we're committed to providing a platform where the diverse voices of our community can be heard, respected, and celebrated. As an independent online news platform, we rely on the support of readers like you to continue delivering quality, community journalism that matters. By donating today, you become a catalyst for change helping to amplify the authentic voices that might otherwise go unheard. And no contribution is too small, $5, even $1 is appreciated. Join us in making a difference—one uplifting story at a time!