NAACP Panel Discussion Highlights More Than Just Talk
Stockton University's Center For Community Engagement & Service Learning sponsored NAACP Panel Discussion on Monday Oct. 10, 2022 from 11 a.m. to 2:30 p.m.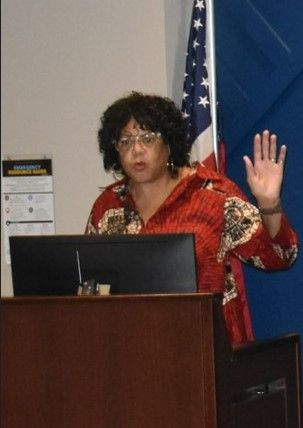 ATLANTIC CITY — It was just July of this year (2022) when people from all over America came to Atlantic City to celebrate the National Association for the Advancement of Colored People's 113th Annual Convention.
The convention itself was an opportunity to celebrate, to learn about the legacy of the NAACP's freedom fighters, and to chart where the organization is going in the future.
Approximately three months later Stockton University's Center For Community Engagement & Service Learning presented an NAACP Panel Discussion on October 10th.
It was moderated by Atlantic City High School teacher Louise Gorham-Neblett. The panelists included Councilman Kaleem Shabazz, the current president of the NAACP Atlantic City Branch.
Also on the panel were Ralph Hunter of The South Jersey African American Heritage Museum, and scholars Paula Goddard, Sillon Williams, and Alicia Jenkins.
The panelists discussed everything from the NAACP history, to why the organization is still needed, to voting rights, to young people locally and nationally who are fighting for freedom.
The panel discussion was immediately followed by lunch and finally the panel reconvened for a question-and-answer session.
For even more insight, please watch our exclusive interview at the top of the story with Patricia Collins, Community Engagement Liaison for Stockton University.