Where to Watch AC Airshow Just as Important as What to See
The 177th Fighter Wing/New Jersey Air National Guard and the USAF Thunderbirds were among the military units that drew thousands to the beach and Atlantic City Boardwalk.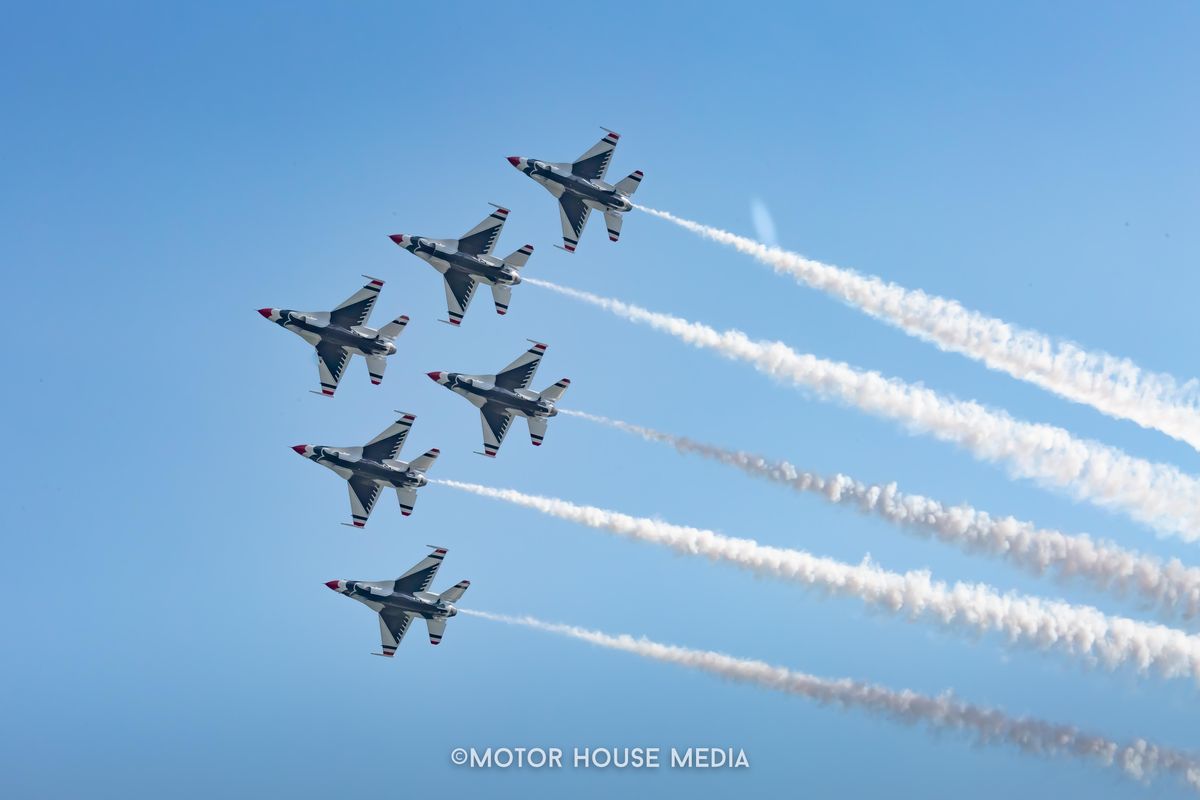 ATLANTIC CITY—Where people watched the Visit Atlantic City Airshow proved almost as important as the acts they saw, on Wednesday, Aug. 16, said many who traveled from near and far.
The 177th Fighter Wing/New Jersey Air National Guard and the United States Air Force Thunderbirds were among the units that drew large crowds to the beach and Atlantic City Boardwalk.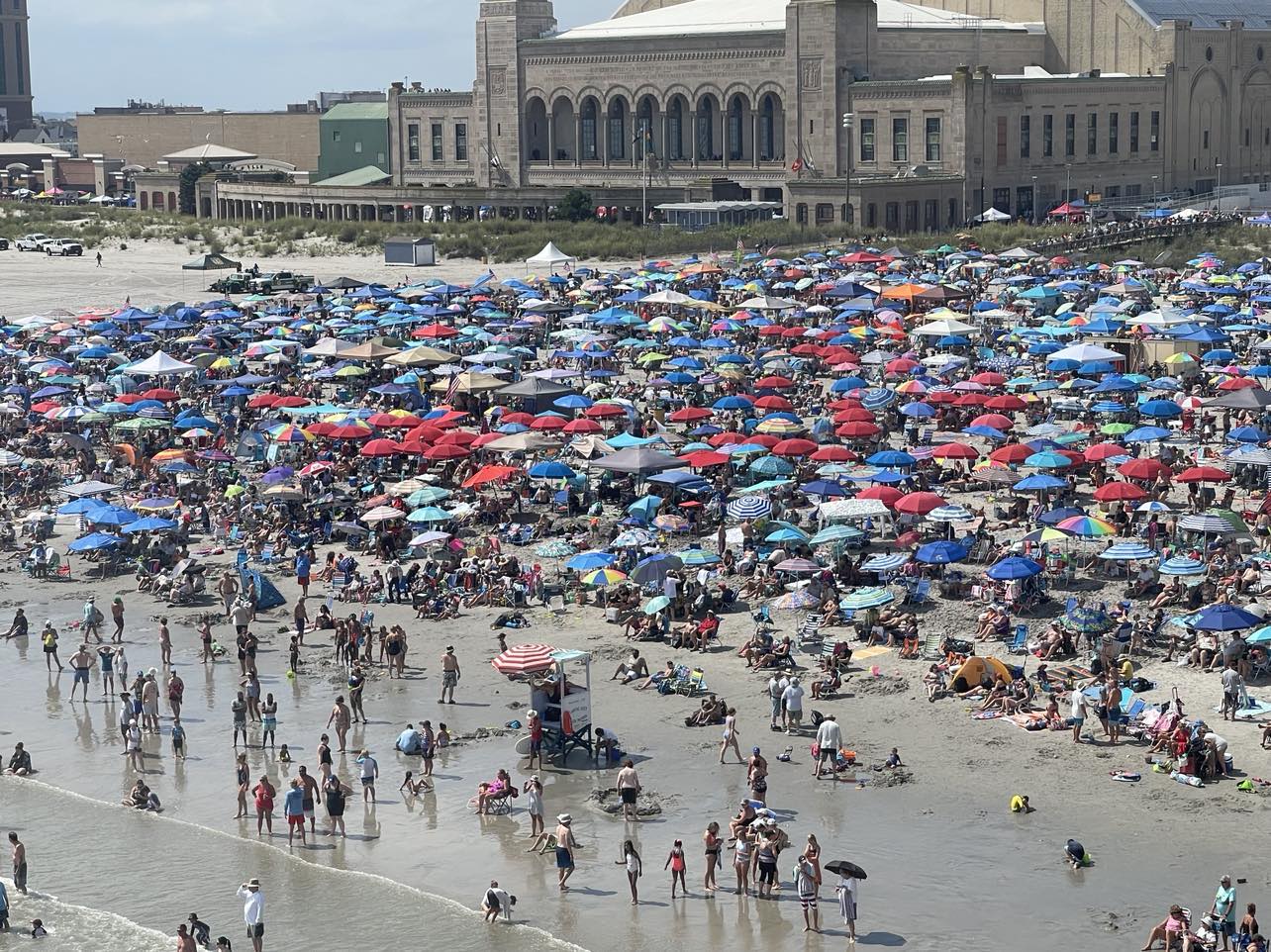 A weather delay left many anxiously waiting for about two hours, but after the Thunderbirds put on a more than 30-minute performance most left the area with smiles on their faces.
The free event generated more than $70 million in revenue for area businesses that profited from the midweek experience that historically draws interest throughout the tri-state area and beyond, according to published reports.
Christopher Aponte, Kofi Bannerman, Robert Swartz and their partners hosted an airshow watch party on the top deck at ACX1 studios formerly known as Caesars Pier/The Playground and in years past the former Ocean One Mall.
The watch party was $20 for adults and $5 for children under 12, complete with food and drinks.
"It's a great view," said Aponte. "We have a 900-foot pier, and this is a great place for friends and family to enjoy everything."
George Parris, of Woodstown, and Jim Mundell, of Motor House Media in Mullica Hill, brought their cameras and telephoto lenses to get as close to the action as possible.
"I liked the big super fortress that came through," said Parris. "It's awesome. This is my first time here."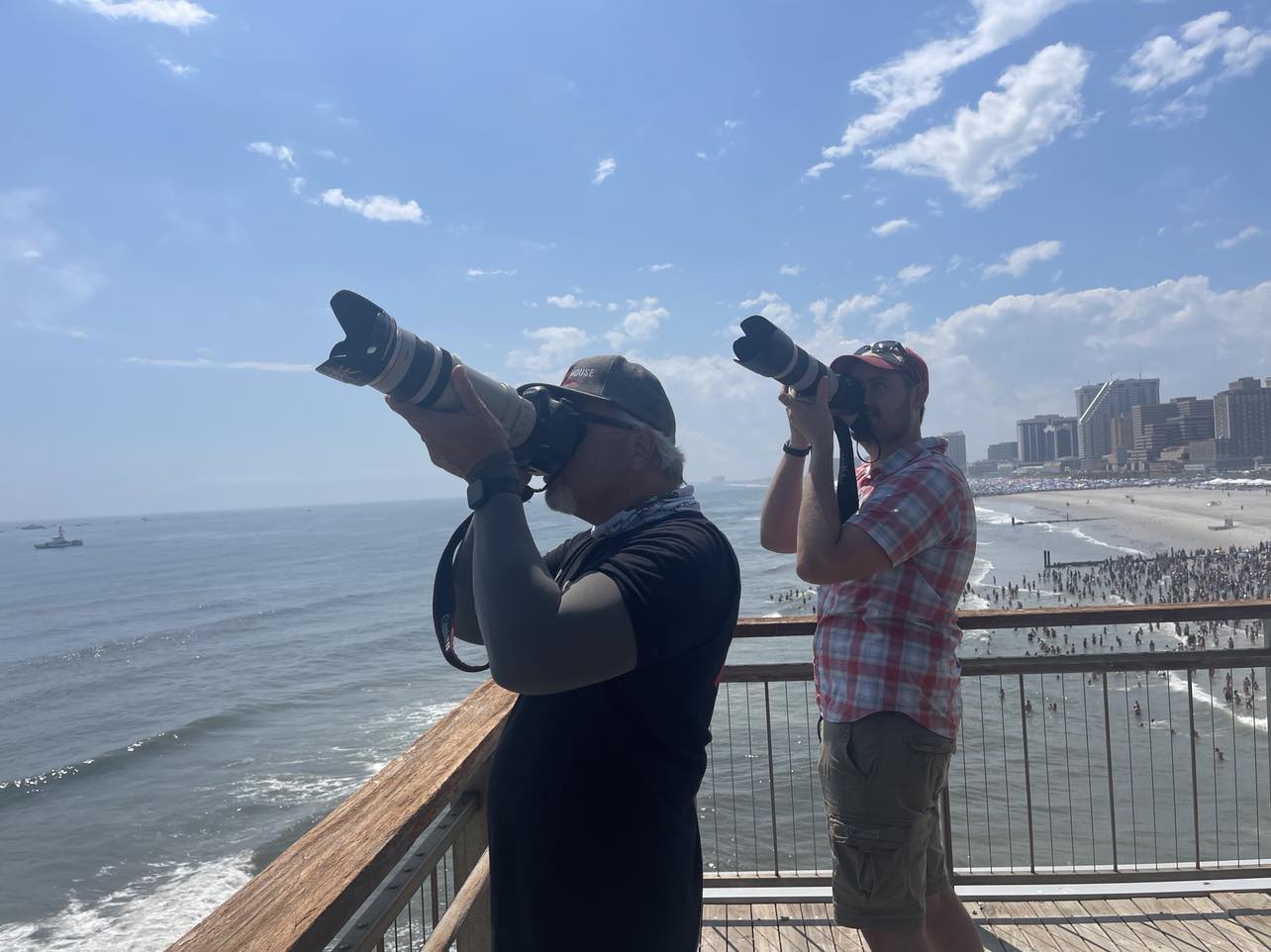 Mundell agreed. His preference?
"Anything with a jet—loud and fast," Mundell said. "It's hard not to like everything."
Theresa Veronica Kennedy, of Atlantic City, brought her family to ACX1 Studios to watch the airshow for a better view from the top deck.
"It's the whole experience," said Kennedy. "This is prime real estate."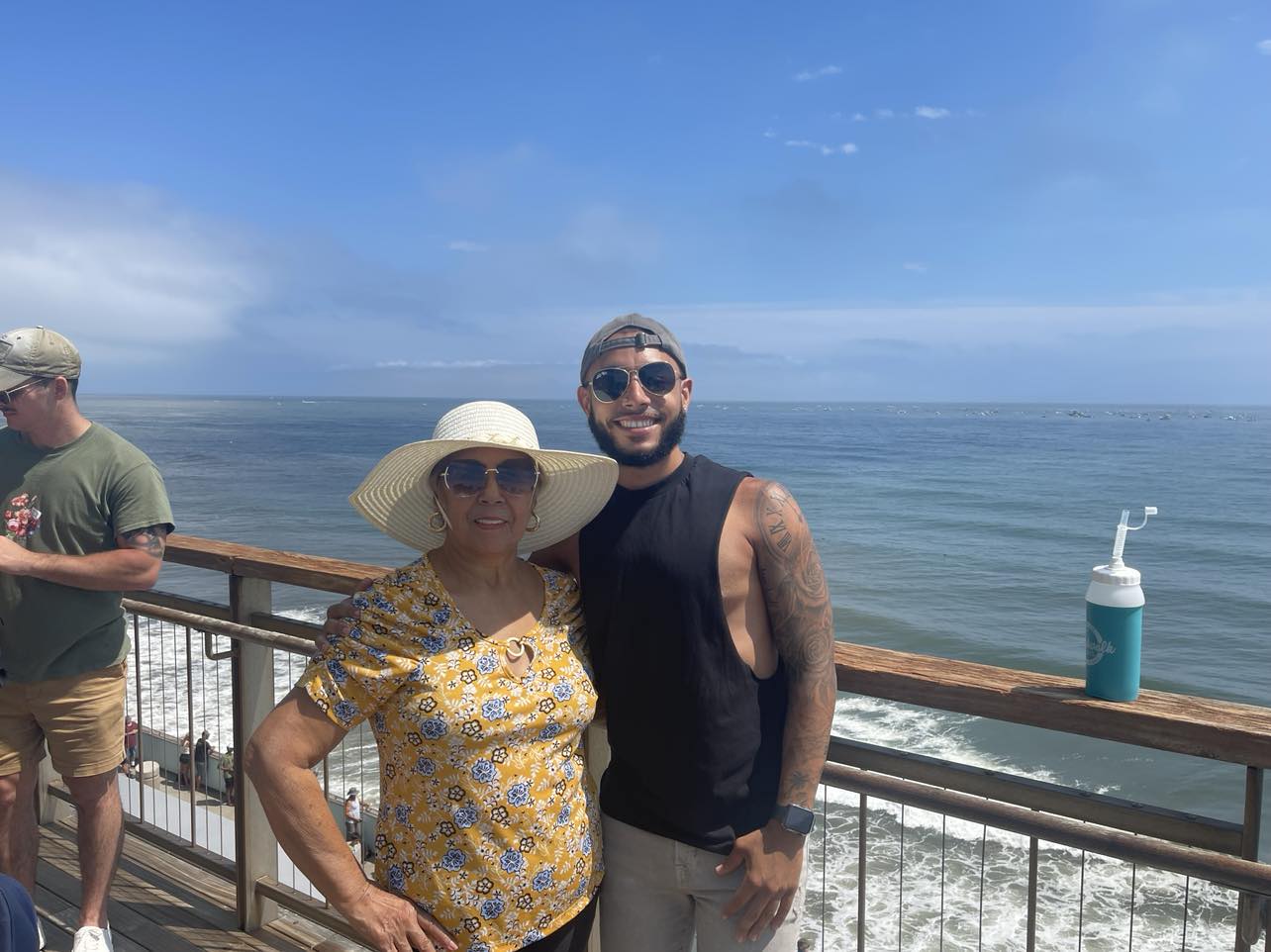 Rafael Campos and his grandmother Eva Duran, also of Atlantic City, made it a family affair.
"I love aviation so its really cool to see," said Campos. "My goal is to become a pilot so seeing shows like this is amazing to me."
Down on the Boardwalk, Folds of Honor non-profit organization, the USS New Jersey, goarmy.com and other organizations set up information booths.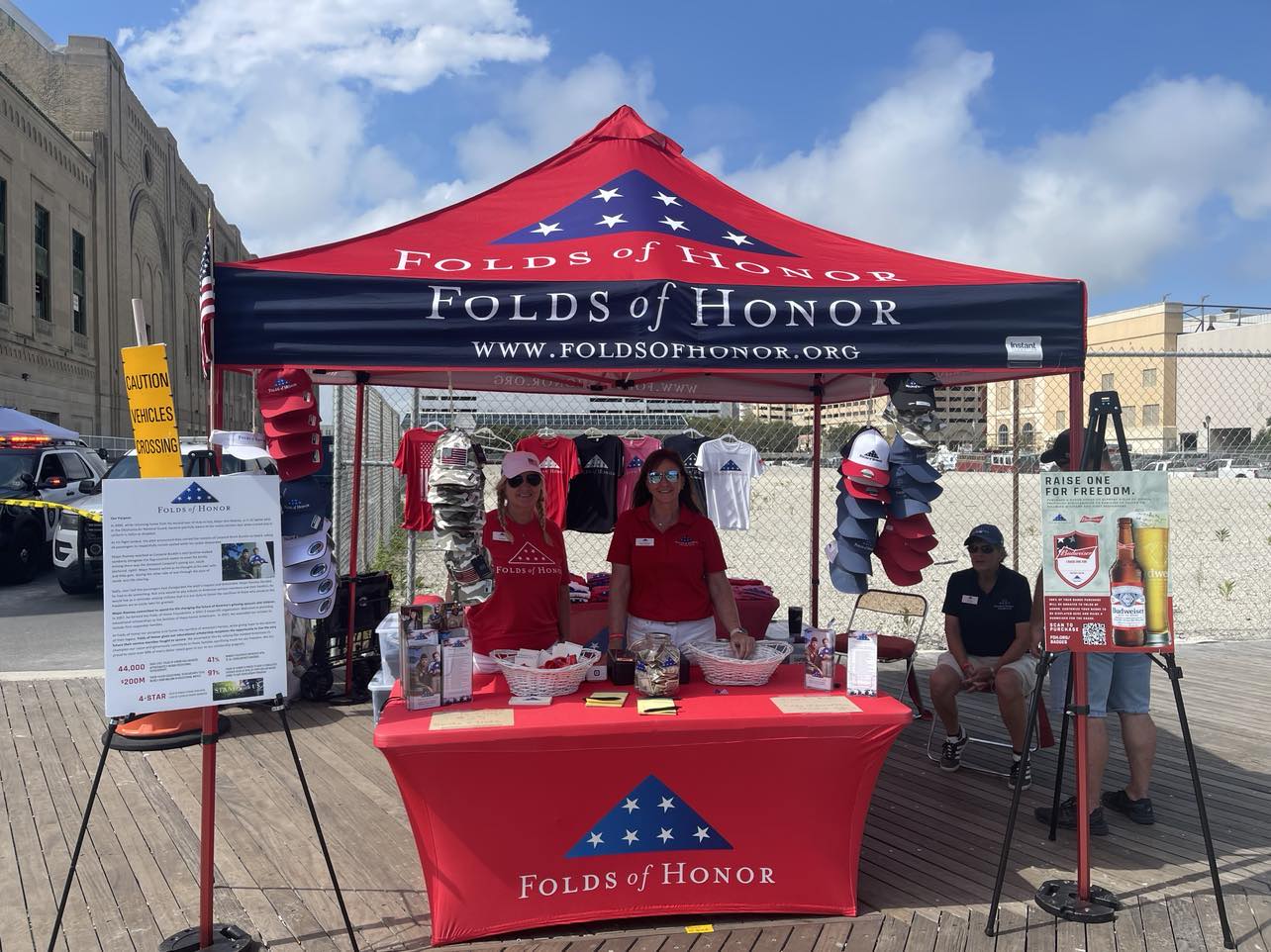 Beth Simmons, president of the Eastern Pennsylvania and New Jersey Chapter of Folds of Honor, enjoyed the airshow while raising money for scholarships to help the children and spouses of service members and first responders catastrophically injured or killed in the line of duty.
"It's been great to be out here so that more and more people have found out about us," said Simmons.
She was joined by her best friend and volunteer Cathy Hogan.
"Once the service person comes home, there's no support for the families," added Hogan.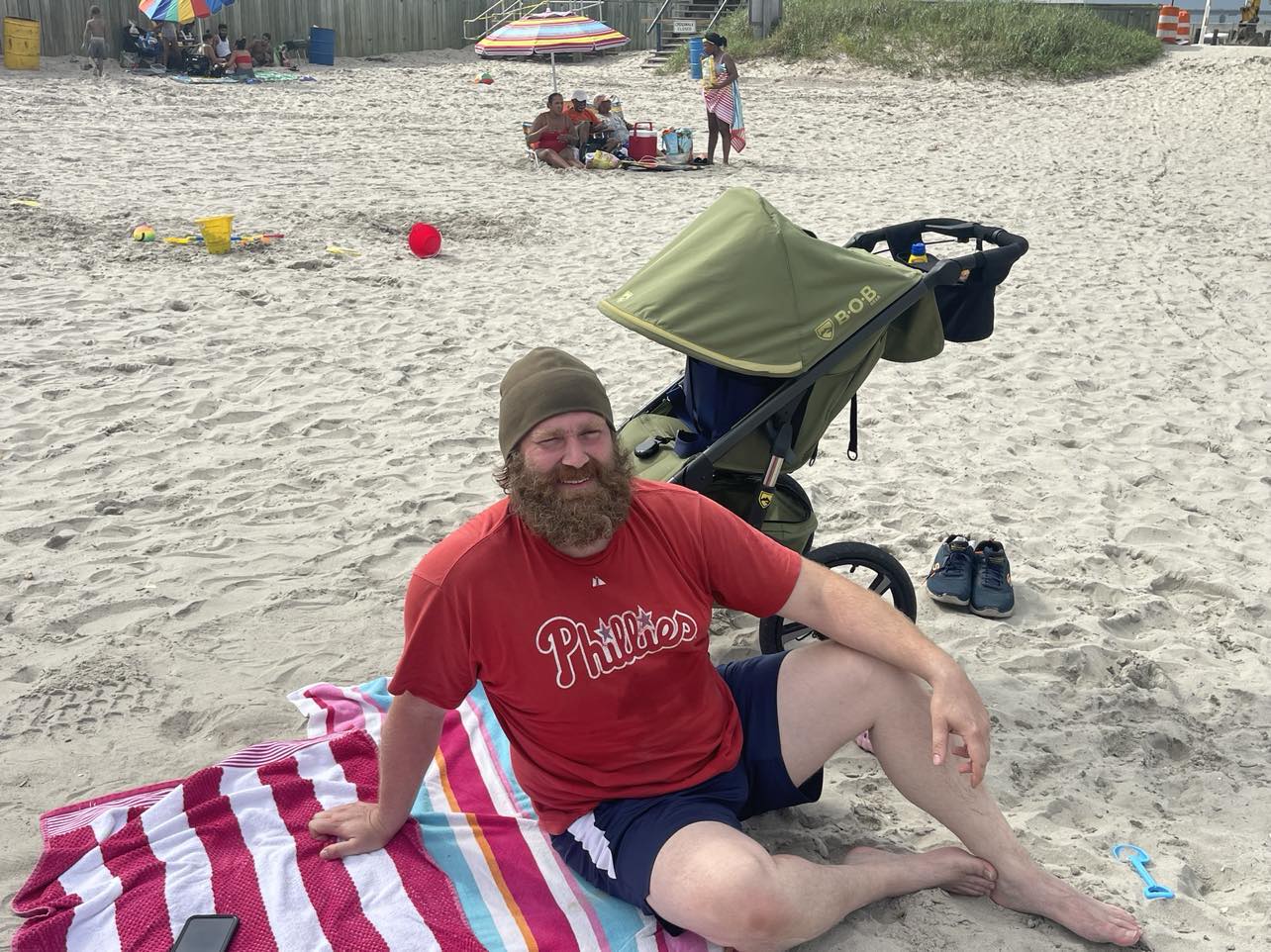 Jeff Ware, of Hatfield Pennsylvania, came to the resort for a weekly rental and watched from the Caspian Avenue beach.
"We've been having a great time," said Ware.
Ron Matson, of Dutchess County, New York said he didn't see much of the air show on Wednesday. He didn't have to.
"We watched them practice yesterday," Matson said. "It was pretty fantastic."
---
Thanks for reading the whole story!
At Atlantic City Focus, we're committed to providing a platform where the diverse voices of our community can be heard, respected, and celebrated. As an independent online news platform, we rely on the support of readers like you to continue delivering quality, community journalism that matters. By donating today, you become a catalyst for change helping to amplify the authentic voices that might otherwise go unheard. And no contribution is too small, $5, even $1 is appreciated. Join us in making a difference—one uplifting story at a time!