Jersey Shore Family Vacation Cast Comes to AC
Mayor Marty Small, Sr., declared Sept. 22 "Jersey Shore Day" in front of the Hard Rock Hotel & Casino Atlantic City.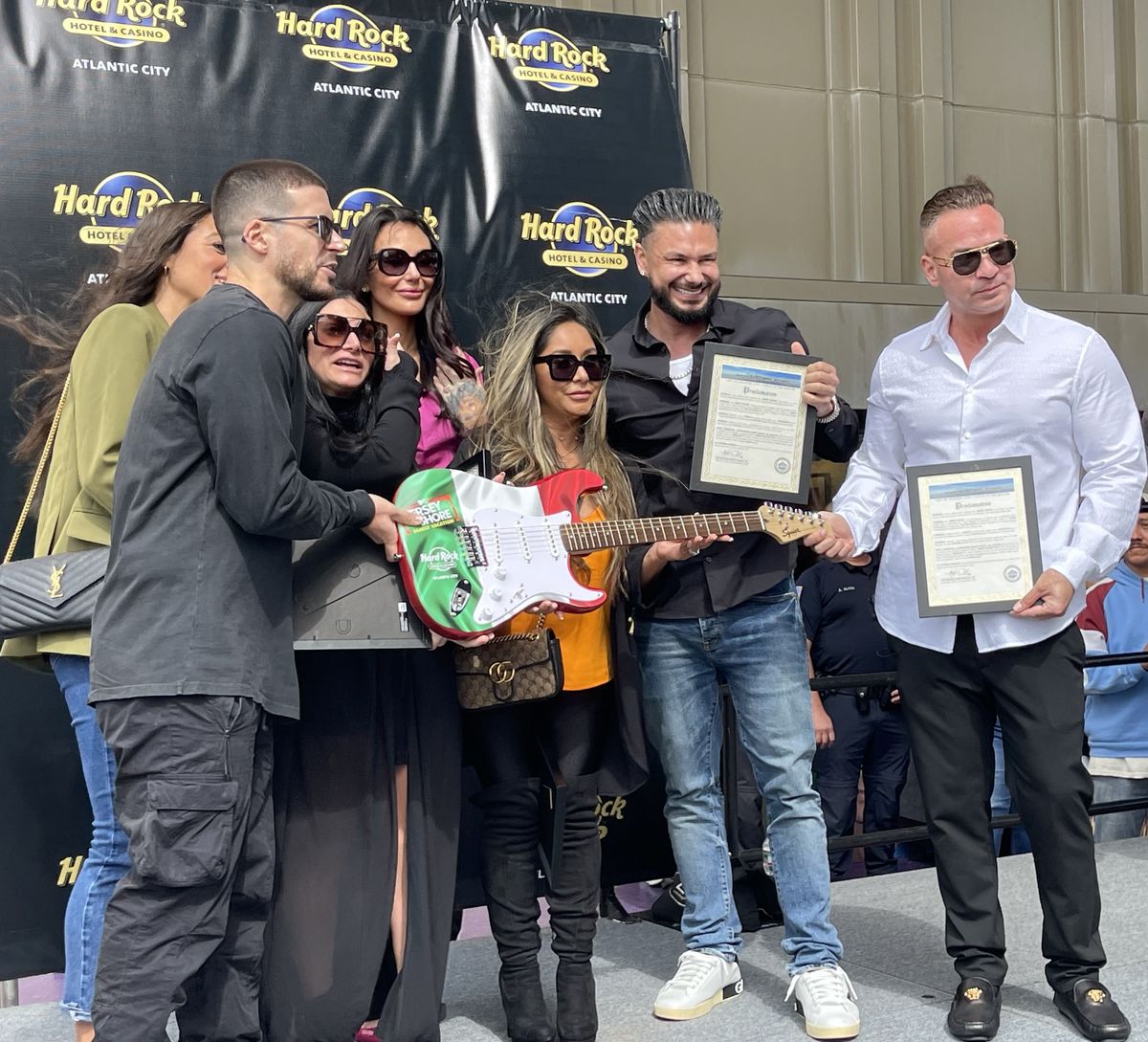 ATLANTIC CITY — The cast of the hit MTV reality show Jersey Shore Family Vacation descended on the resort Friday Sept. 22, to greet their adoring fans.
Mayor Marty Small, Sr., presented the cast with an official proclamation celebrating various members and their connection to the resort. Small declared Sept. 22 "Jersey Shore Day" in front of the Hard Rock Hotel & Casino Atlantic City.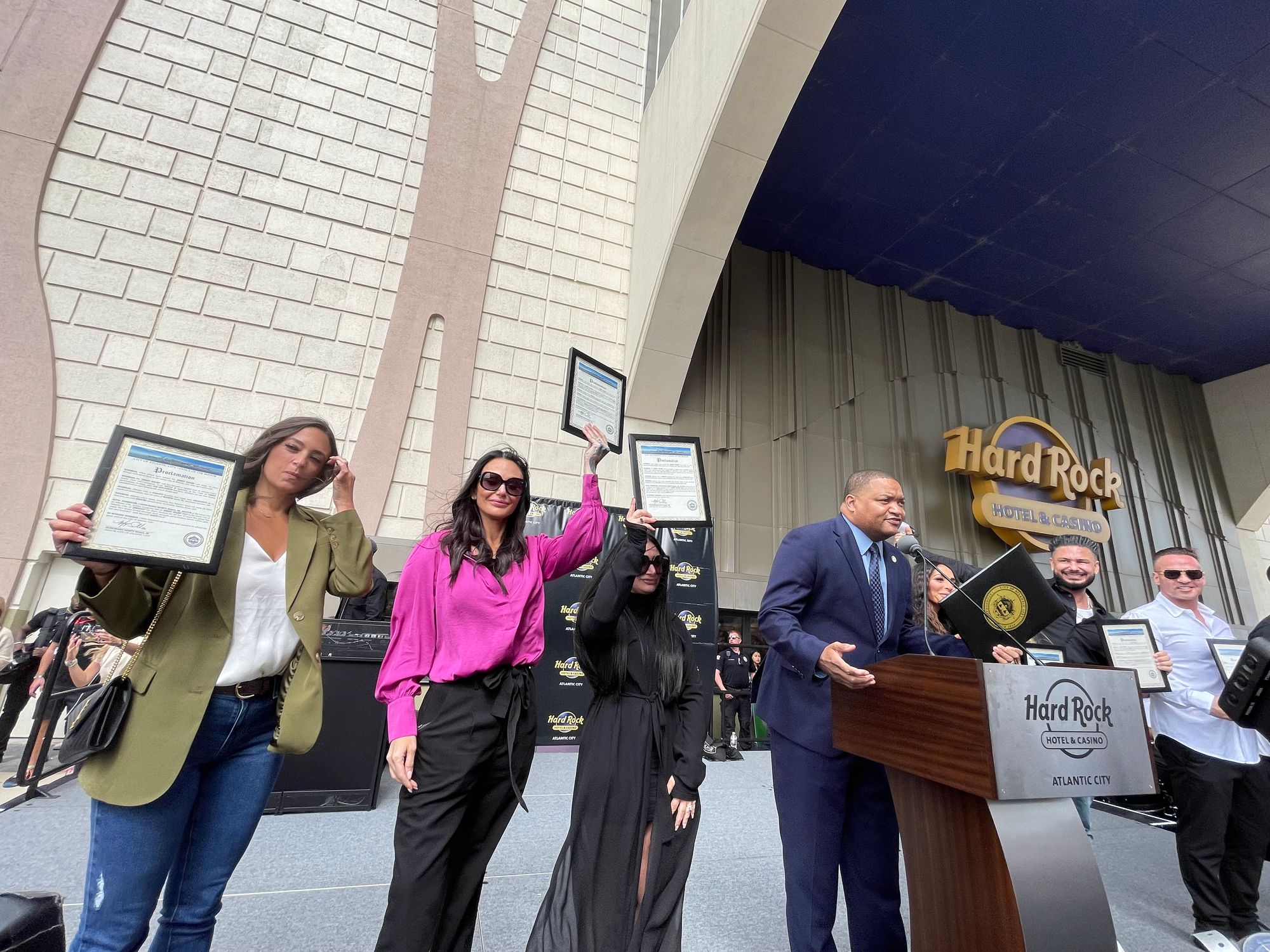 "Whereas the "Jersey Shore" cast has become a regular part of Atlantic City's world class entertainment, from PAULY D spinning at the clubs, to VINNY performing on stage, plus THE SITUATION has done wonders for our fine dining establishments and Boardwalk snack shops; and
Whereas, Atlantic City is DEENA'S favorite date night spot, ANGELINA'S go to weekend destination, and the place J WOWW made the backhand famous; and
Whereas, Atlantic City's large, beautiful, free beaches stand out from all other beaches, so even SNOOKI should have no trouble finding them; and
NOW, THEREFORE, I HONORABLE MARTY SMALL, SR., MAYOR, of the Great City of Atlantic City hereby recognize this as "JERSEY SHORE" DAY in the Great City of Atlantic City."
The cast was in town shooting on location for the show.
The recent reopening of the former The Pier at Caesars/The Playground as ACX1 Studios has signaled greater interest in the resort as a television and film destination. ACX1 Studios which will include a mix of retail, restaurants, entertainment, and educational space is being redesigned to cater to the music and movie industries as well as offer event rental space.
Also making the resort more attractive to the film and television industry is Gov. Phil Murphy and the New Jersey Motion Picture and Television Commission's announcement in January that spending on in-state filmmaking exceeded $650 million in 2022. This beat the $500 million record set in 2021 in large part due to the New Jersey Film & Digital Media Tax Credit Program reestablished in 2018 and expanded in 2021.
Roy Koriakin, the executive vice president of Film Production for ACX1 Studios, has said he expects Atlantic City to become a major player in the industry.
Fans came from near and far to celebrate with the Jersey Shore cast.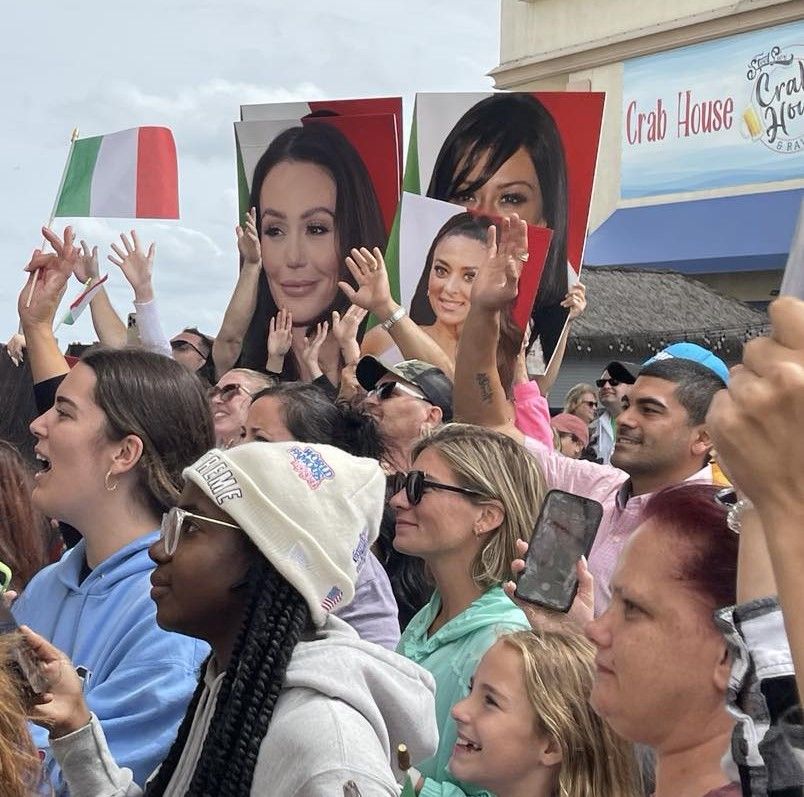 The cast was late for their morning appearance. But the Brooklyn United community drumline and the Demolition Brass Band kept the crowd excited until they arrived sometime after noon.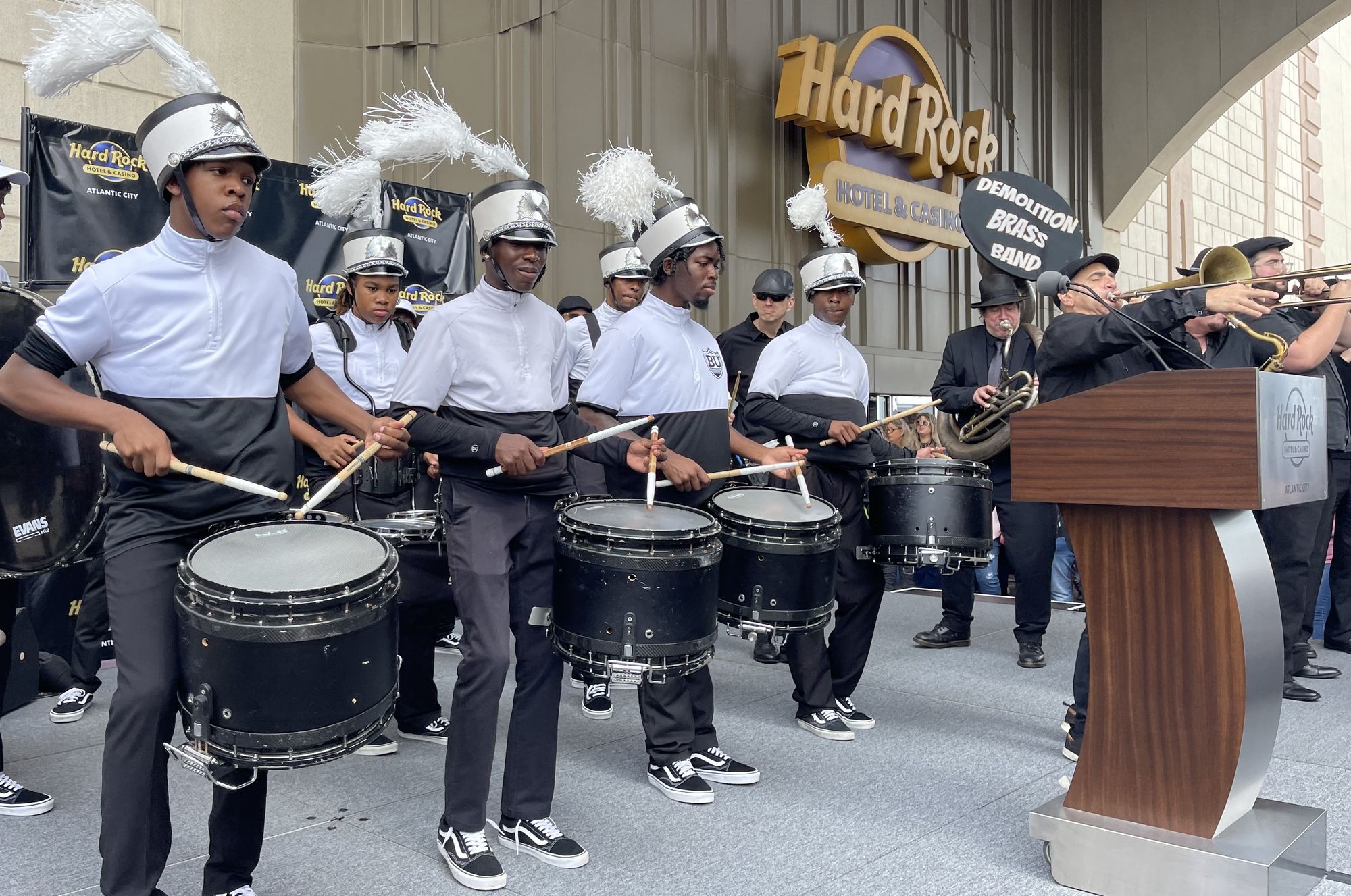 Michelina DiFatta, Angela Lollino and Lauren Walter, all came from the Midwest, to see the cast of Jersey shore as they celebrated a girls' trip before DiFatta gets married on New Year's Eve.
"We're here from Chicago, just for this," DiFatta said.
"I'm the biggest fan," added Walter.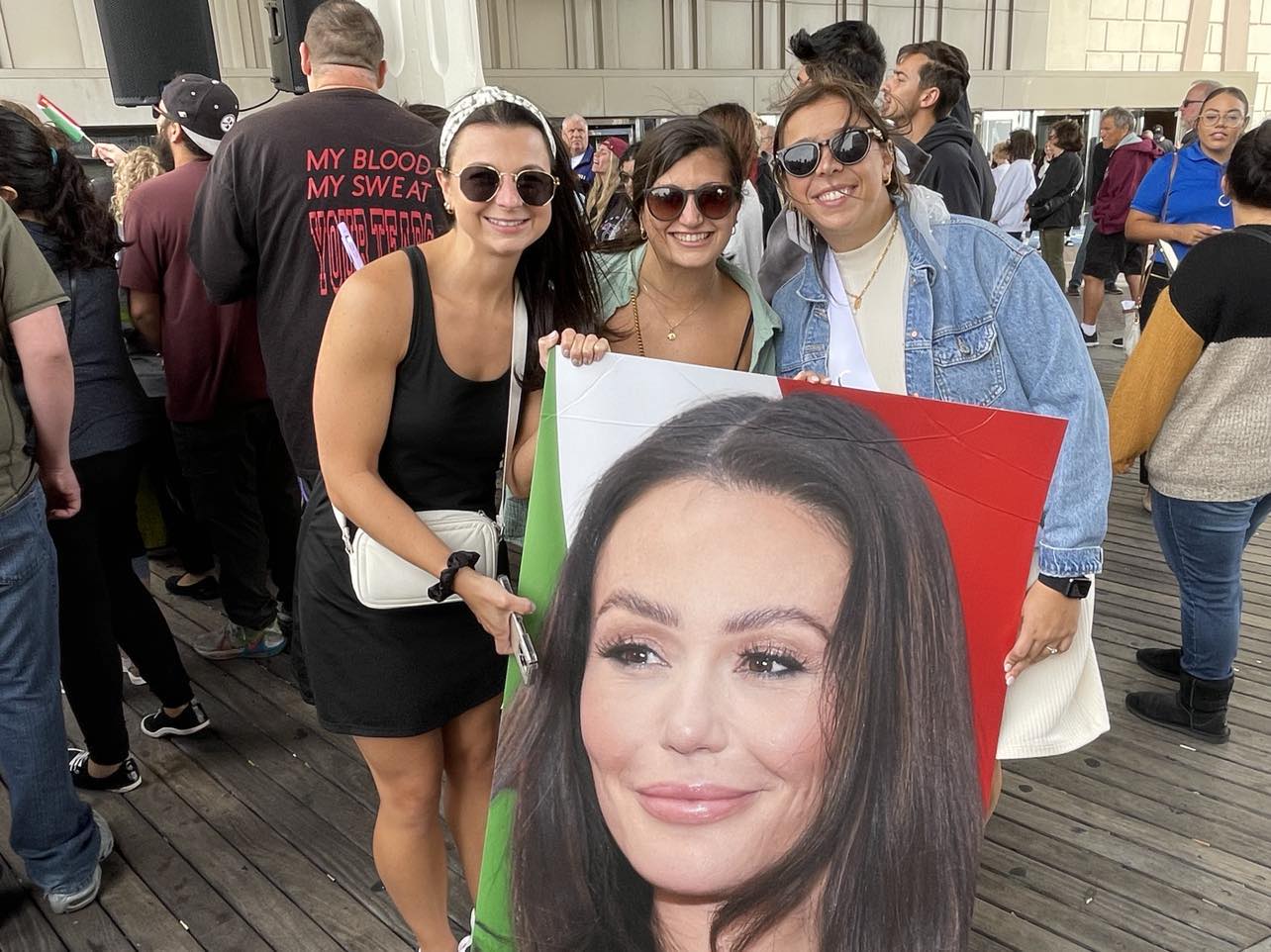 Dominque Morano and Lindsay Crawford drove in from Long Island, NY.
"We came to see Vinny," said Morano. "It was a lot of fun."
Crawford said they enjoy traveling to see the cast of one of their favorite shows.
"We also saw Pauly D. in Miami," Crawford said.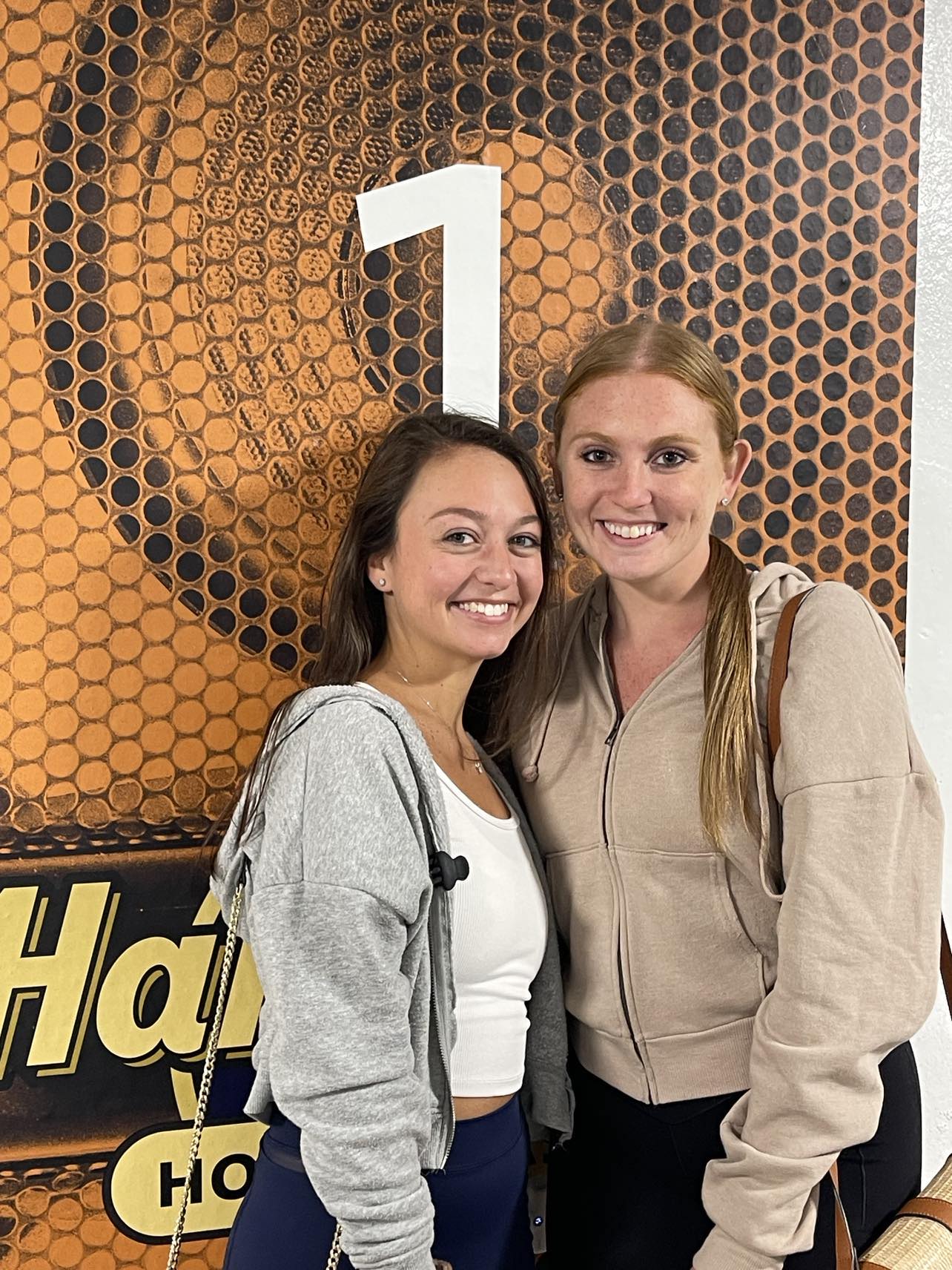 Rob Glemser, of Mays Landing and his friend Carley Wilson said they also travel to support the show.
Glemser said he is the "Jersey Shore."
"I live in New Jersey. I represent Jersey to the fullest," Glemser said.
"We went to Seaside to tour the house and shop at the store," added Wilson. "We got hats. We got stickers. We got everything."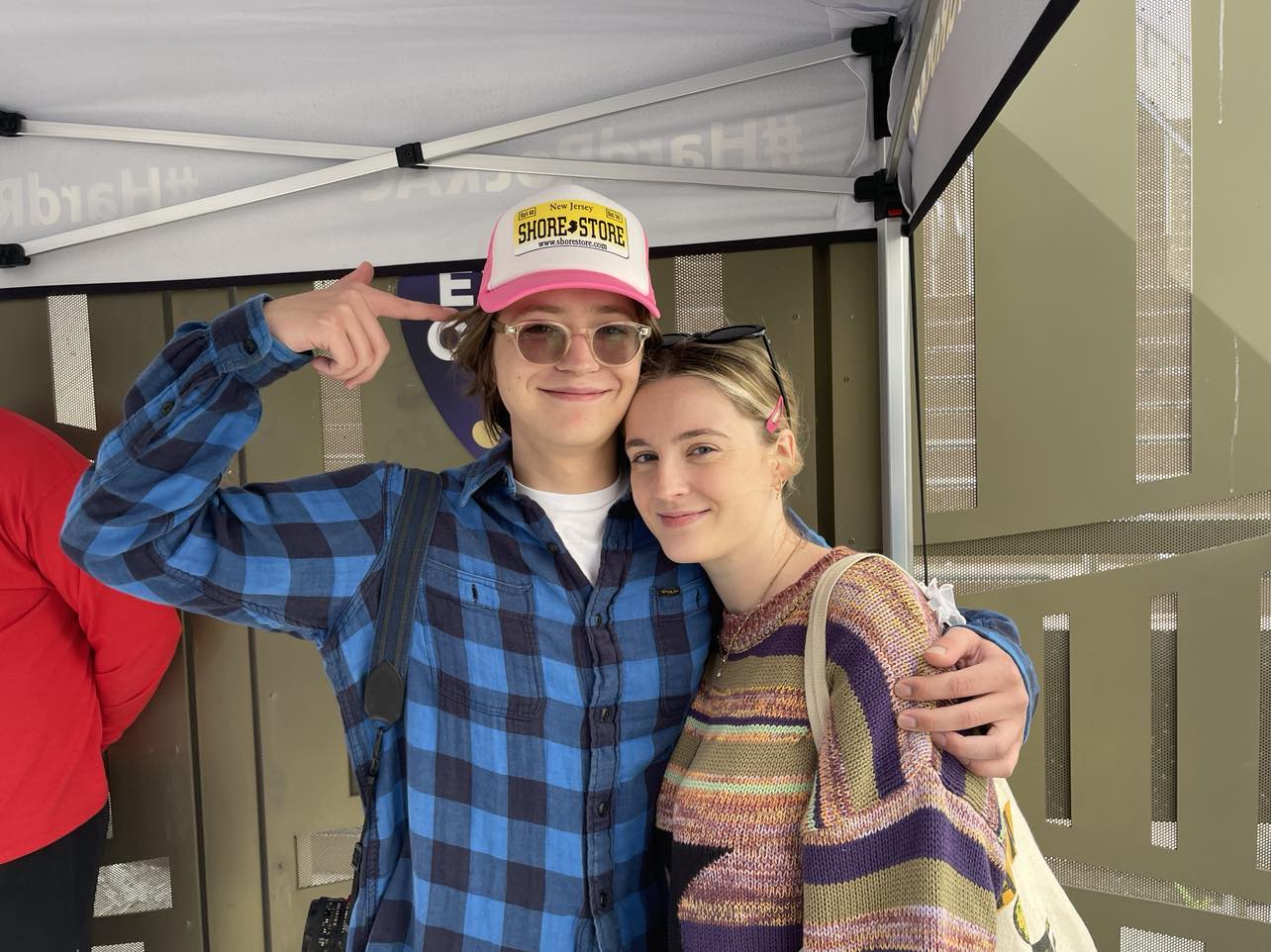 Jordan Graeff, of Ventnor, said she used to have Jersey Thursday parties.
"I've watched this since I was a kid," Graeff said.
John Howell, of Newark, was pleasantly surprised to stumble onto the event.
"We're on our way home, but I wanted to see this, this morning," Howell said. "I watch the show all the time."
---
Thanks for reading the whole story!
At Atlantic City Focus, we're committed to providing a platform where the diverse voices of our community can be heard, respected, and celebrated. As an independent online news platform, we rely on the support of readers like you to continue delivering quality, community journalism that matters. By donating today, you become a catalyst for change helping to amplify the authentic voices that might otherwise go unheard. And no contribution is too small, $5, even $1 is appreciated. Join us in making a difference—one uplifting story at a time!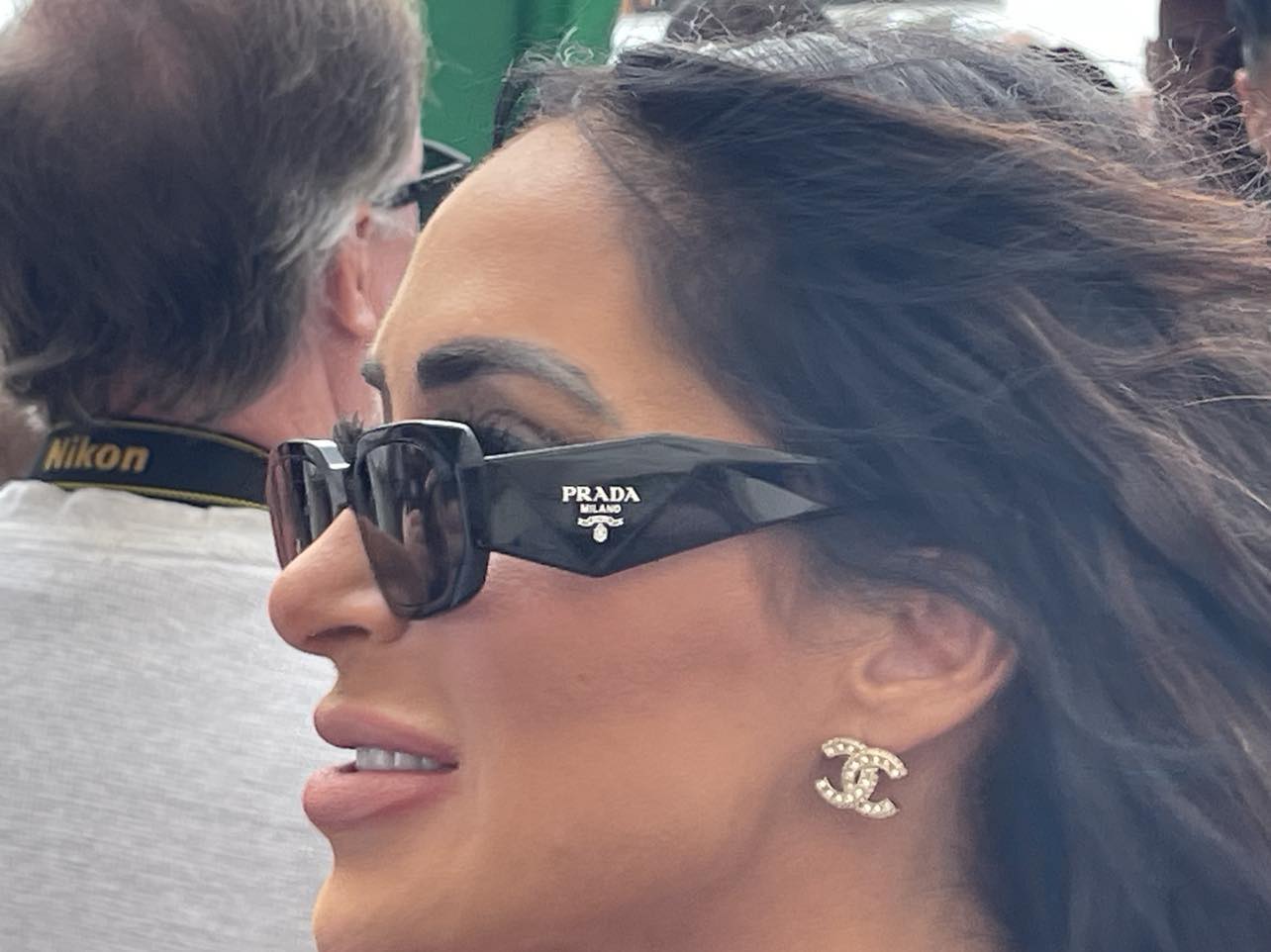 For more photos from Jersey Shore Day visit our Facebook page by clicking here. And Check out our Gallery from the event by clicking here.