Legendary Laff House Comedy Club Comes to AC
Christopher Aponte, executive vice president of tenant development for ACX1 studios, invited "Mr. Rod" from the Laff House to open a location in Atlantic City.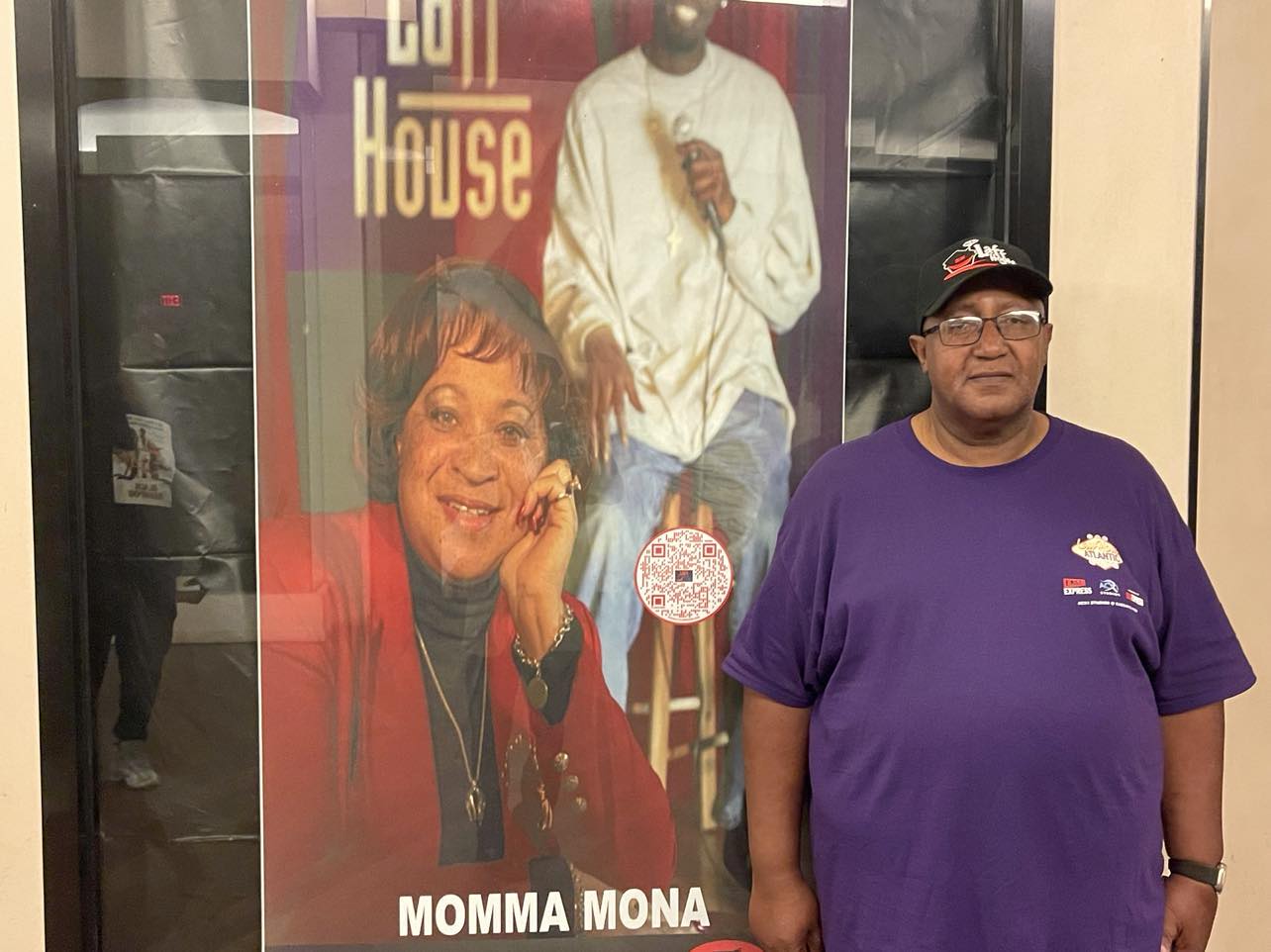 ATLANTIC CITY—Comedy legends from all over the world know "Mr. Rod" from the Laff House on South Street in Philadelphia.
Soon the comedy community can also associate him with the resort because he's opening the Laff House Atlantic City at ACX1 studios on the Boardwalk.
"I came down here (for) three years, trying to do something but it never materialized," said Roderick Millwood, affectionately known as "Mr. Rod."
Then Christopher Aponte, executive vice president of tenant development for ACX1 studios, invited Millwood to open a location here. The space, formerly known as The Pier at Caesars/The Playground and in years past the former Shops on Ocean One mall, will cater to the music and movie industries as well as offer event rental space. The unique concept includes a mix of retail, restaurants, entertainment, and educational space.
Millwood has helped launch the careers of several famous comedians including Kevin Hart, Mike Epps and J.B. Smoove. But he revealed that his famed Philadelphia club shut down when he suffered a personal tragedy.
"A lot of people don't know what happened to the Laff House," Millwood explained. "My wife passed, and I closed."
Mona Renee Millwood died of ovarian cancer in 2012 according to published reports, sending the longtime club owner's world into turmoil.
"She was my wife, my friend, she was my lover and my business partner, just imagine, and she loved sports," Roderick Millwood said. "Behind every successful man, there is that woman."
For decades, the Laff House provided a safe space in Philadelphia where Black comedians could perform and hone their skills.
"Wednesday was open mic night," Millwood recalled.
In other venues, Black comedians were often denied acces or met with less than enthusiasm.
"As a Black comedian you could never get a date," Millwood said, "in a business that was not created for us."
Millwood and his wife known as "Momma Mona" changed that in Philadelphia.
Millwood said he is excited about what he can accomplish here with his new club. In addition to bringing world class comedy to the resort he plans to do some shows that benefit the community.
"We are at a stage where we are on the verge of creating something special in Atlantic City," Millwood said.
---
Thanks for reading the whole story!
At Atlantic City Focus, we're committed to providing a platform where the diverse voices of our community can be heard, respected, and celebrated. As an independent online news platform, we rely on the support of readers like you to continue delivering quality, community journalism that matters. By donating today, you become a catalyst for change helping to amplify the authentic voices that might otherwise go unheard. And no contribution is too small, $5, even $1 is appreciated. Join us in making a difference—one uplifting story at a time!