The Case for Atlantic City as an Emerging Tech Hub
By Theresea Veronica Kennedy, Writer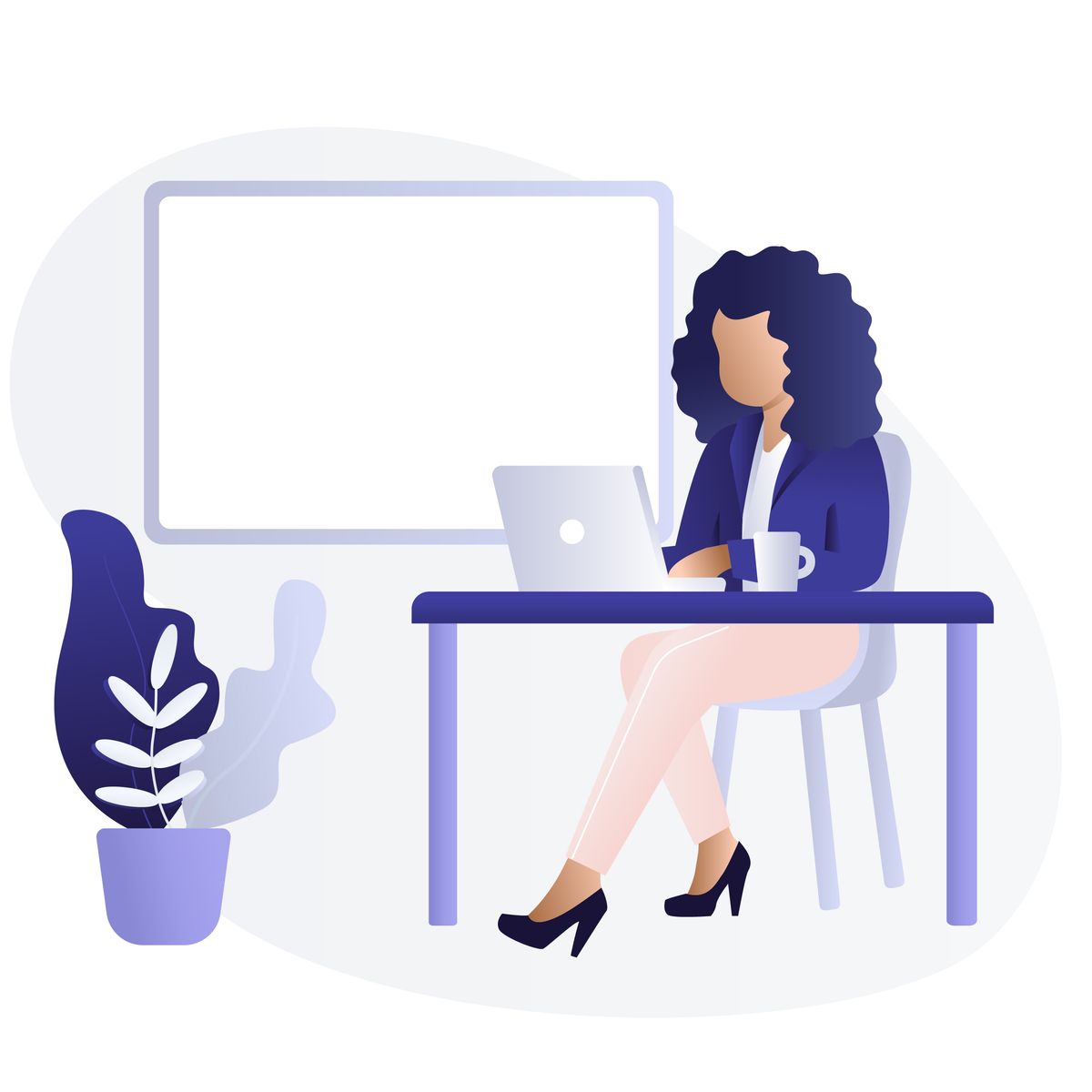 Could Atlantic City become another "Silicon Valley?" The answer is surprisingly, yes! With its underutilized meeting venues, Atlantic City has huge potential to evolve into a major tech and startup hub rivaling established centers like New York, Miami, Austin, the Bay Area, and Los Angles. The key ingredients are already here: an entrepreneurial spirit, affordable space, and access to technical talent.
Atlantic City can mirror the success of New York's tech ecosystem, where an annual event like TechWeek draws more than 400 events for which one could register and 10,000 attendees to highlight new innovations. The link below shows an example of several things going on in New York for Tech Week.
Atlantic City has the infrastructure to host similar large-scale gatherings that bring together entrepreneurs, investors, and developers to network and share ideas.
Right now, some of the most exciting tech advancements are happening in technical areas such as blockchain, AI, IoT, and biotech. Atlantic City's conference spaces could become home to hackathons, demo days, and workshops where these emerging technologies are spotlighted and propelled forward.
And the funding is there – VCs invested more than $300 billion in startups last year, with money increasingly spreading beyond traditional tech hubs. Atlantic City can attract investors excited by its untapped potential and pitch events showcasing viable ideas.
With cooperative initiatives between local government, casinos, universities, and community partners, Atlantic City could soon become the next big tech startup hub. The vision is simple: bring together space, talent and capital to nurture an innovation ecosystem that creates highly skilled jobs and new industries. The groundwork is set for this silicon beach to rise.
Here are some highlights from New York City Tech Week based on the conference website:
Overview
- Annual weeklong event showcasing NYC's tech and startup scene
- 400+ events and over 10,000 attendees
- Events include product demos, networking, speeches, awards, and parties
-Major draws are the numerous VC panels, pitches to VCs, and funders seeking projects to fund.
Some Major Events:
AI Summit - Conference focused on artificial intelligence advancements and issues
- Speakers discuss AI ethics, bias, regulation, and business applications
Startup Battle - Pitch competition for early-stage startups to present to investors
- $25,000 grand prize at stake for top startup
Future of Work - Panels exploring how technology is transforming jobs and skills
- Discussions on trends like automation, remote work, training needs
NFT Exhibit - Display of innovative art and collections created using NFT technology
- Highlights intersection of blockchain and the arts
Founders Meetup - Informal networking event bringing together founders, CEOs, and investors
- Facilitates relationship building within NYC startup community
AWS Loft - Demo space focused on companies using Amazon cloud services
- Shows innovative ways startups harness AWS tools and infrastructure
There are also other social events that surround Tech Week and bring excitement to the city.
NYC Tech Week demonstrates the city's thriving startup ecosystem. The week empowers entrepreneurs and provides access to funding sources, technologists, and potential partners. Atlantic City has an opportunity to cultivate similar energy by hosting inclusive, engaging tech events that unite investors, founders, students, and innovators.
Here are just a few reasons of why Atlantic City would be a great tech host for digital nomads:
World class casino venues like Harrah's Resort Atlantic City and Caesars Atlantic City offer expansive conference space perfect for large tech conferences. Their experience hosting high profile entertainers means they can provide top notch A/V capabilities and guest experiences.
The Atlantic City Convention Center provides 475,000 square feet of flexible event space in the city center, with capacity for massive conferences. The 40 meeting rooms make breakout sessions easy to manage.
Hotels like Borgata Hotel Casino & Spa and Ocean Casino Resort have built-in nightlife, restaurants, spas that cater to an executive crowd looking to network and socialize.
Outdoor spaces like Orange Loop serve as lively communal areas to hold open air events like demo days, hackathons, and mixers with city views.
Industry-focused pitch competitions could draw VC's interested in Atlantic City's hospitality & entertainment infrastructure.
There are clearly strong tailwinds that can turn Atlantic City into a vibrant startup and tech event destination with the right community activation.
Major blockchain conferences like NFT.NYC, Consensys in Austin (TX), Bitcoin Miami, and ETHDenver generate substantial economic value for their host cities. These events attract thousands of attendees willing to pay $500+ for access. They feature exhibits from crypto startups along with workshops, hackathons, and high-profile speakers. In 2021, Miami saw the Bitcoin Conference generate more than $21 million in revenue. Austin's Consensys event contributed $19 million to the local economy. Atlantic City is primed to capitalize on surging interest in the blockchain/Web3 space by hosting vibrant conferences that bring in millions in visitor spending. With abundant venues, travel infrastructure, and workforce talent, Atlantic City could establish itself as a premier East Coast hub for tech/blockchain events and cement its position as an emerging tech ecosystem.
One area with which the Atlantic City area seems struggle STEM, (Science, Technology, Engineering and Math) cultivation in the youth and among entrepreneurs. Although the gaming and entertainment industry have dominated the economy for decades, the community has been thirsty for new industries. To firmly establish itself as an emerging tech hub, Atlantic City needs to prioritize cultivating a robust technical community by creating coder-friendly spaces and expanding coding education. Opening more shared workspaces, incubators and accelerators tailored to software engineers, developers and IT professionals will encourage networking and collaboration. Meanwhile, increasing opportunities for local students to gain coding skills through school programs, camps, and free community classes will develop homegrown talent. Initiatives like teacher training, coding bootcamp scholarships and youth hackathons can get young people excited about technology careers. By fostering communal technical knowledge and know-how, Atlantic City can organically grow its own pipeline of skilled workers and entrepreneurs to drive innovation. The key is bringing people together in an environment expressly designed to help technologists create, connect and learn as a community. Atlantic City already possesses the key ingredients - vision and space. Now the next step is purposefully facilitating the human element by making coding accessible and bringing tech minds into dialogue.
Of course, it would take a few years for Atlantic City to produce a marquee event at the scale of New York's TechWeek. But the potential is here, especially if coupled with conferences, meetups and other events throughout the year. With a coordinated strategy, Atlantic City could see tech events generating millions in revenue within the next several years.
---
Thanks for reading the whole story!
At Atlantic City Focus, we're committed to providing a platform where the diverse voices of our community can be heard, respected, and celebrated. As an independent online news platform, we rely on a unique mix of affordable advertising and the support of readers like you to continue delivering quality, community journalism that matters. Please support the businesses and organizations that support us by clicking on their ads. And by donating today, you become a catalyst for change helping to amplify the authentic voices that might otherwise go unheard. And no contribution is too small, $5, even $1 is appreciated. Join us in making a difference—one uplifting story at a time!