Ganesh Chaturthi Festival Comes Alive in South Jersey
By Subrata Chowdhury, Contributing Writer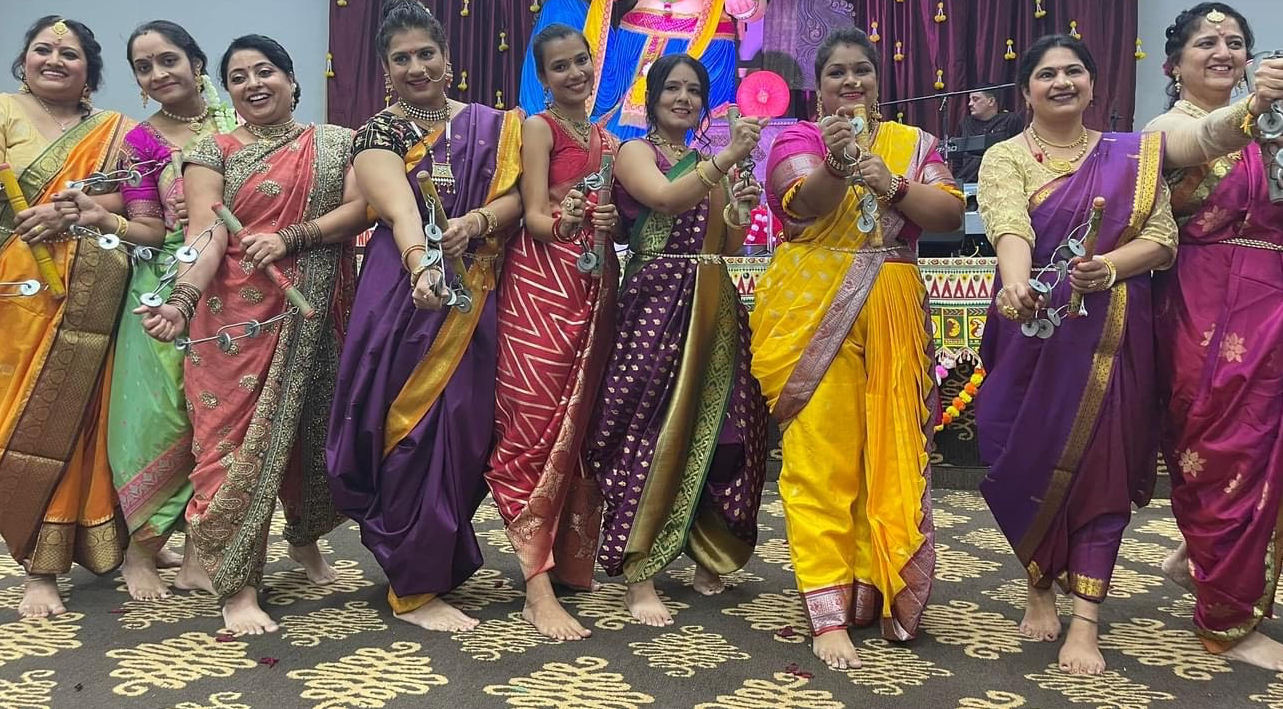 (To read this story in Bengali click here.)
EGG HARBOR CITY  — The 'Ganesh Chaturthi festival' was held here from Tuesday, Sept. 19, to Saturday, Sept. 23, at the Baikuntha Hindu Jain Temple.
The festival came to southern New Jersey at the urging of the expatriate Hindus of Atlantic County.
Keeping the slogan 'Dharma Jaar Jaar, Utsav Sbarba' in heart, in continuation of the success of previous years, "Ganesh Chaturthi Utsav" was celebrated in a colorful manner.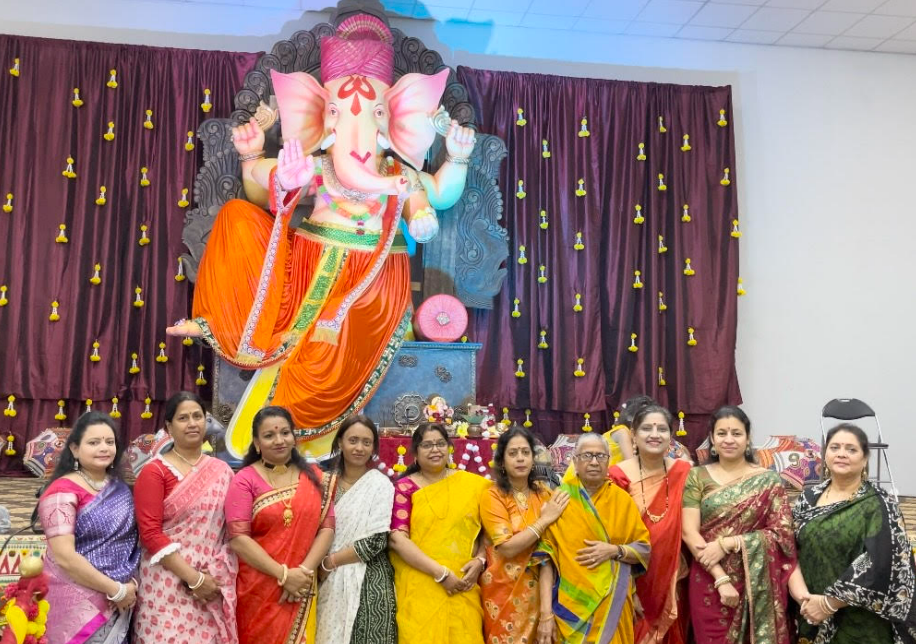 Ganesha puja, aarti, bhajan-kirtan performance, cultural program with participation of children and youth, kirtan mela, music rajni, garba and dandiya ceremony, and prasad distribution were among the colorful elements of the festival.
New Jersey State Sen. Vince Polistina, Assemblyman Don Guardian, Assemblywoman Claire Swift, Galloway Township Mayor Anthony Coppola Jr., New Jersey State Sen. Democratic Candidate Caren Fitzpatrick, Atlantic County Democratic Chairman Mike Suleiman, Atlantic County commissioners and others also attended. Republican Party presidential candidate Harsh Singh, Atlantic City Councilman Anjum Zia, Galloway Township Councilman Rich Clute, Atlantic City Sixth Ward Councilman candidate Jeff Dorsey and others also joined.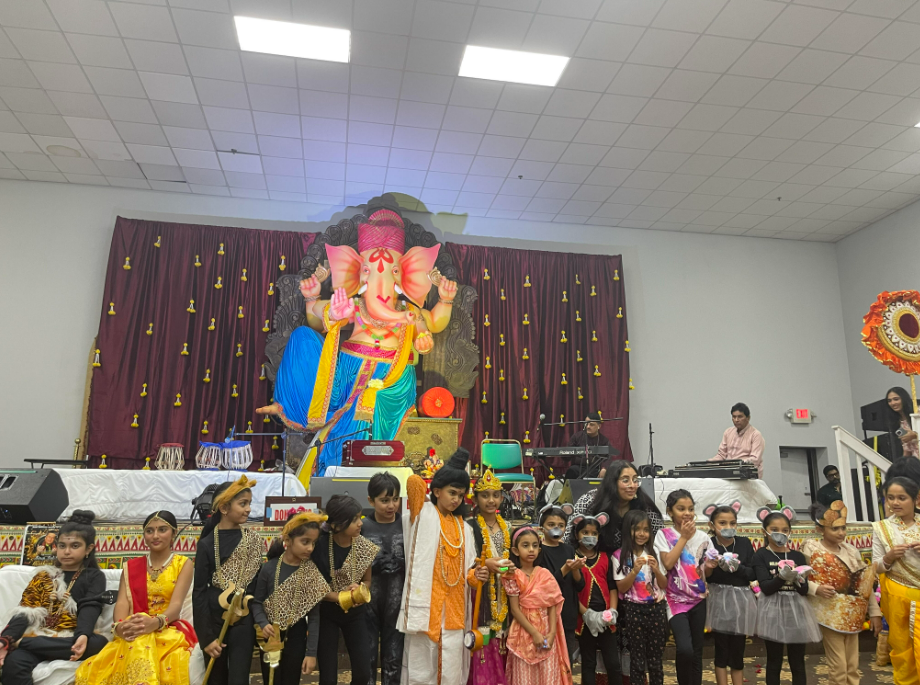 Umesh Patel, Vian, Pari, Shanvi, Heer, Ashi, Arav, Shea, Dhruv, Ashna, J, Vani, Zia, Vyam, Krisana, Krisha, Ruhi, Vani, Zia etc. participated in the cultural program. Indian singer and musician Anup Jalota, who many regard as a living legend, mesmerized the crowd with his melodious voice.
Many visitors enjoyed this cultural event.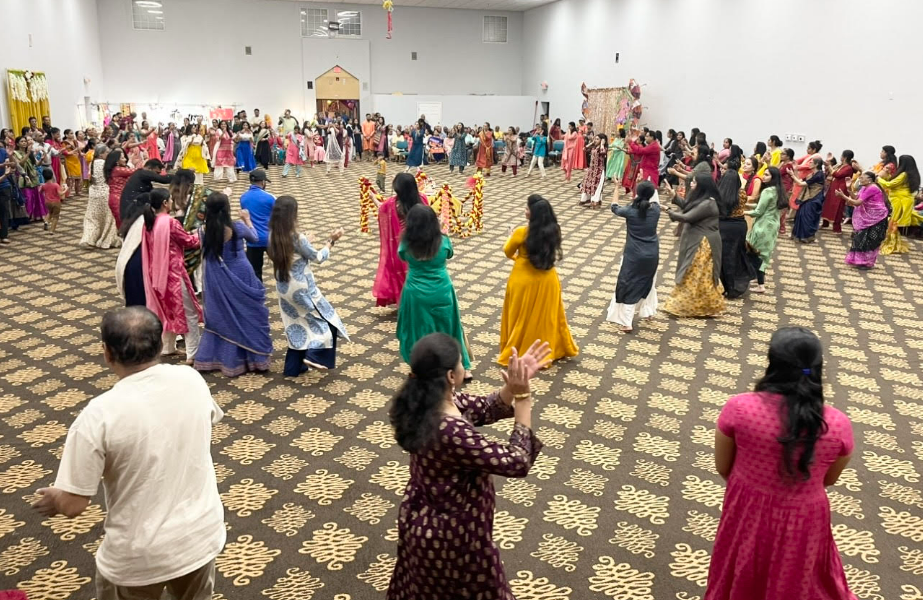 Thousands of devotees from different communities participated in Ganesh Chaturthi festival.
Community personality Vinod Vellore, police officer Suman Majumdar, Praveen Vig, Deepak Shah, Atlantic City School Board member Subrata Chowdhury, Kishore Kalsaria, Shantanu Sarkar, Rocky Makadia, Manojit Saha and others all expressed sincere thanks to all everyone involved for making Ganesh Chaturthi Festival a success.
---
Thanks for reading the whole story!
At Atlantic City Focus, we're committed to providing a platform where the diverse voices of our community can be heard, respected, and celebrated. As an independent online news platform, we rely on the support of readers like you to continue delivering quality, community journalism that matters. By donating today, you become a catalyst for change helping to amplify the authentic voices that might otherwise go unheard. And no contribution is too small, $5, even $1 is appreciated. Join us in making a difference—one uplifting story at a time!