This is Power! NAACP 113th Annual Convention Comes to Atlantic City
Vice President Kamala Harris gives NAACP Convention keynote Address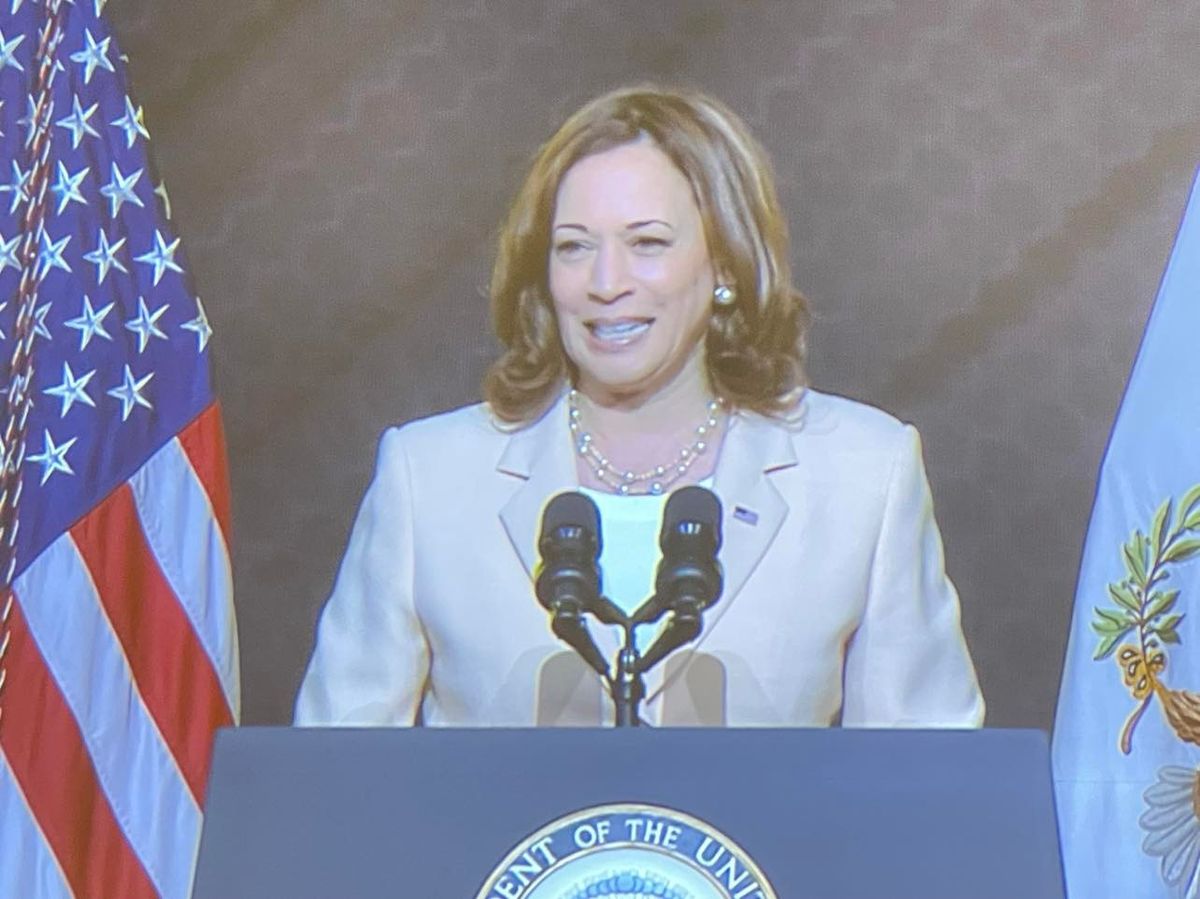 ATLANTIC CITY — Vice President Kamala Harris gave the keynote address at the 113th annual convention of the National Association for the Advancement of Colored People on Monday July 18, at the Atlantic City Convention Center. The NAACP convention theme was, This is Power.
Addressing inequities was a central theme of the vice president's message.
"President Biden and I have put equity at the center of all that we do," Harris said of her work with President Joe Biden's administration.
Freedom from gun violence and a woman's right to make her own reproductive decisions are two of the most important issues facing our nation, she told the crowd gathered from across the country. Harris also focused on making sure all children have an "equal start in life and an equal opportunity to reach their potential," she said, quoting the late Supreme Court Justice Thurgood Marshall.
"When we invest in the education of our children, we are really investing in the future of our nation," Harris said.
The Biden administration has extended the child tax credit that lifted some 40% of African American children out of poverty last year and passed a tax cut that gives working families up to $8,000 in their budget to buy food, medication and school supplies, Harris said.
The vice president also said reproductive issues are of chief concern.
"Leaders of the NAACP to move our nation forward, we must also, as has been discussed, make sure that our mothers, our daughters, our sisters and our aunties have the health care that they need to thrive," Harris said.
The administration has taken action to support the hiring of doulas, which are women typically without formal obstetric training who provide guidance during pregnancy and the birthing process, to provide culturally competent care. The Administration has also worked with states to expand Medicaid covered postpartum care from two months to a year, which will ultimately benefit about 250,000 women.
"We have elevated, for an obvious reason, the issue of maternal health so it will be a national priority," Harris said.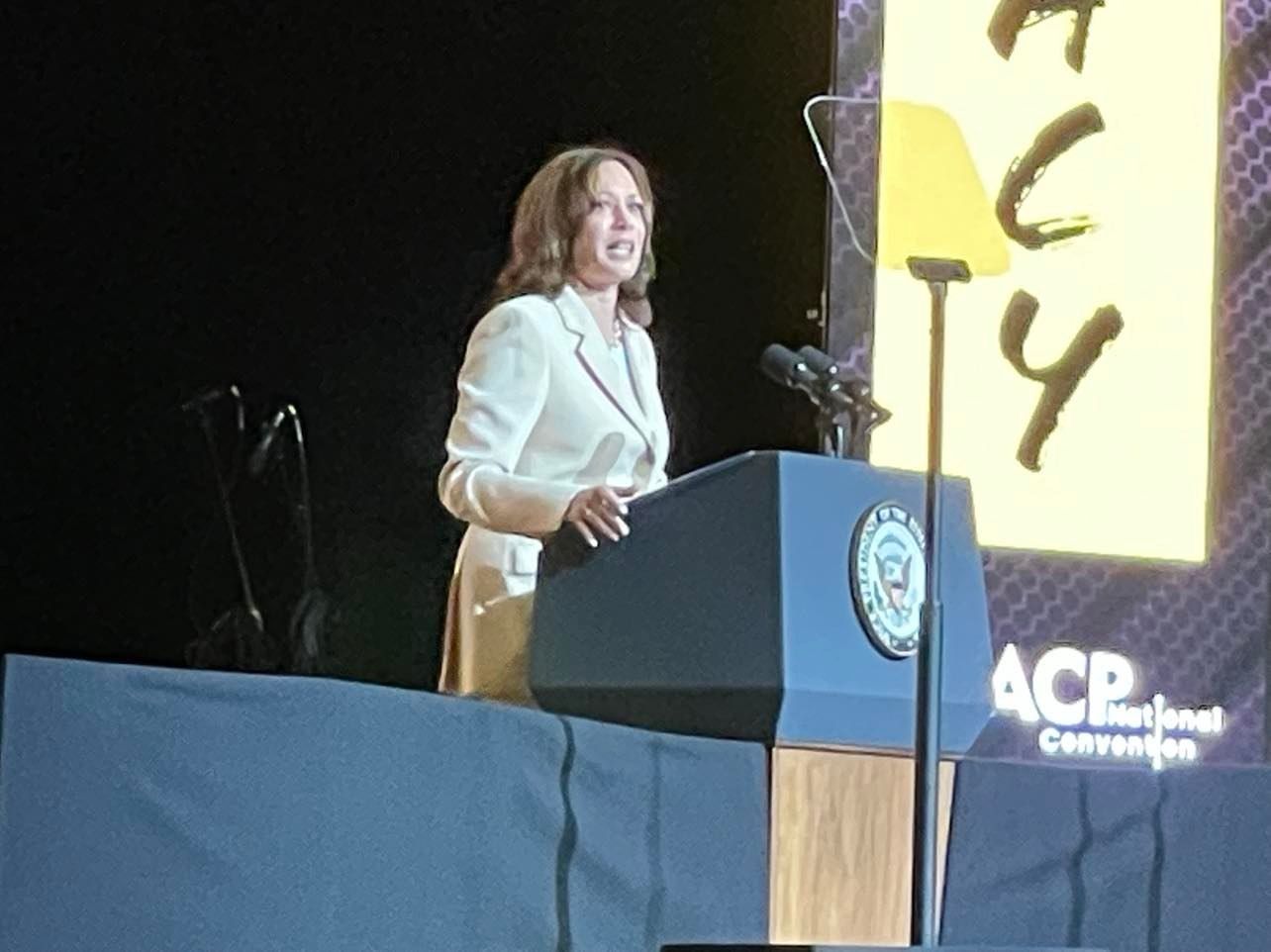 Harris also addressed the overturning of Roe V. Wade, the historic legislation that until June 24, protected a woman's right to have an abortion. Harris said guaranteeing a woman's right to an abortion doesn't require people to abandon their faith.
"It just requires us to agree that the government shouldn't be making that decision for her," Harris said.
But extremists are criminalizing doctors for helping women who are making decisions about their own bodies, she said. Harris also said she rejected the assertion that the attack on Roe V. Wade was merely an effort to give the people of each state the right to vote on the issue because many at the state level are also passing laws to restrict people from voting.
"They're passing laws, the same people, laws that ban drop boxes and restrict early voting, laws that make it illegal to give people food and water for waiting in line to vote," Harris said, "undemocratic laws, un-American laws."
On freedom from gun violence Harris said that assault-style weapons have been specifically designed for killing a lot of people quickly.
"We must repeal the liability shield that protects gun manufacturers, and we must renew the assault weapons ban," Harris said. "There is no reason for weapons of war on the streets of America."
Harris said another key issue the administration is working on now is stopping discrimination in housing appraisals.
People can fight for their freedom, in part, by going to the polls, she said.
"Freedom, liberty and democracy are on the ballot this fall, and we need to make sure that our voices are heard," Harris said. "Today, we have been called to create a more fair, more equal and more just America so today let us recommit to answering the call."
Many who listened to her remarks left the room inspired.
Diane Stalling, of Stockton University, said people must work with their communities and families to effect change.
"We all have the power to make a difference," Stalling said. "Her message was so powerful and the whole theme is, "This is Power."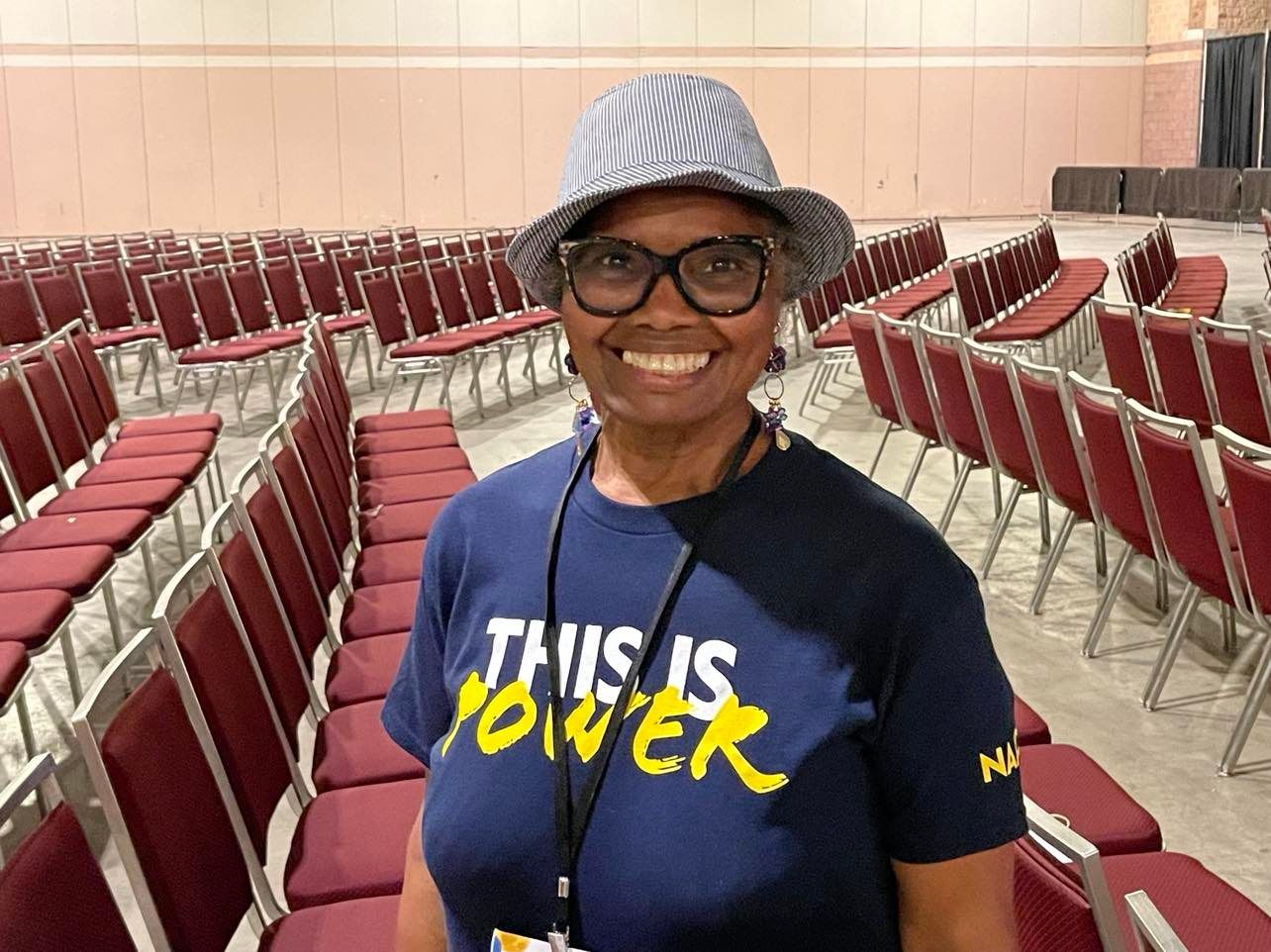 Afia Williams, of Columbia Maryland, said Harris showed a glimpse into the future.
"She (Harris) addressed everything that was current," Williams said. "It was a very presidential message."