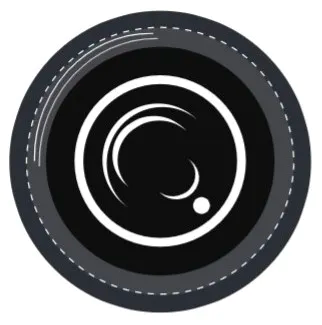 Atlantic City Focus prides itself on providing a safe space where residents and natives can tell their own stories in their own way. We enlighten, inform, and entertain as we celebrate African American culture, history, and traditions. Everything we do is designed to encourage the community to share its voice with the world while providing news and information that can be used to address social issues that have historically plagued Atlantic City and other communities of color.
---
Dr. Angela D. Massey, Contributing Writer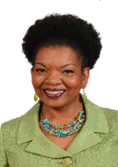 Career Steps: Speaker, Trainer, and Leadership Consultant, Life on Purpose LLC (2003 — Present); Legal Data Steward, Day, Berry, Howard LLP (2003 — 2004); Administrative Manager, Carter & Burgess Inc. (1999 — 2001); Court Monitor & Legal Transcriptionist, Massey Transcription Service (1991 — 1999); Senior Analyst, IBM Corporation (1982 — 1991)
Business Background: An ordained minister, speaker, trainer, leadership consultant, and natural public speaker since the age of 15, Dr. Massey (affectionately known as Dr. A) is the very definition of an inspiring figure. Her down-to-earth approach to teaching others the skills and master techniques of leadership make her a natural choice for corporate and nonprofit training and real-life inspirational speaking.
Education: A certified human behavior specialist and certified professional leadership coach, Dr. Angela holds a Ph.D. in Biblical Studies, a Master of Science in Organizational Leadership, and a Bachelor of Science in Ministry.
Dr. Massey has combined professional public speaking with leadership and professional development skills, making her a widely sought keynote speaker, consultant, executive coach, and trainer. She has worked with numerous companies and associations to include CUNY, Dell Corporation, FedEx, Yale University, CIT, National Urban League, and IBM among others. She has trained in Japan, Belgium, the West Indies, and Italy.
After a successful career, Dr. Massey resumed her education later in life. Her book, Going the Distance! Success Strategies for Online Students recounts her experiences with returning to the world of formal education. She also wrote Amazon top seller: Interview Skills: How to Get Hired NOW! Her latest book, Lead Like a Woman: The Top Ten Leadership Mistakes Women Make and How to Avoid Them focuses on guiding professional women through the corporate leadership maze.
Today, she uses her life experiences, gift for public speaking, and personal anecdotes to guide audiences through techniques to make their workday more productive and successful. Dr. A is passionate about empowering individuals from all walks of life to live their lives on purpose, and she uses her talents and gifts to encourage real change.
Dr. Angela D. Massey specializes in interpersonal communication skills and developing leadership skills. She combines training, management, and life experience to deliver keynotes, seminars and workshops filled with high-energy, real-world examples, and a healthy dose of humor.
---
Paula Goddard, Contributing Writer
Paula Goddard is an award-winning writer and the founder and executive director of Horizons Youth Program, Inc. (HYP) a 501(c)(3) non-profit organization which provides academic and cultural enrichment and leadership development for youth and adults. Her creative programming often blends fields such as the performing arts and financial literacy. Goddard is a recipient of the 2017 Financial Educators Day award from the National Financial Educators Council (NFEC). She is incredibly proud of the financial literacy and entrepreneurship program she created in 2016 for youth that reside in Baltimore City housing projects and surrounding residences.
Goddard is the author of the award-winning 2015 personal finance book "Money Minute: Financial Food for Thought - Volume 1." This book won the 2016 eLit Award and is in the U.S. Library of Congress. Goddard is also a playwright of short plays. "Dry Cleaners Dilemma," a dramatic short play, was chosen for the 2019 DC Black Theatre and Arts Festival. (She also acted in this production in the bi-lingual role of Migdalia [Spanish/English]).
Goddard is a "Certified Entrepreneurship Instructor." She was named "Mentor of the Year" by the F.O.C.U.S. Mentoring Program in 2009. She was also awarded certificates for "Effective Communicator" in 2009 and 2010. Her radio experience began when she was a teenager. From September 2013 to March 2014 she was the host and producer of the Internet radio show XtarTalk with Paula Goddard; a socio-political show presenting a balanced viewpoint on a variety of subjects, including the latest headline news. Various correspondents focused on areas such as politics, finance, law, health and wellness, and media/public relations. The show broadcast live to 135 countries.
She has taught in several public school districts and in public charter schools. A strong supporter of school choice, she has also lobbied on Capitol Hill for school choice – specifically charter schools. She is also a political strategist who has advised and assisted high level campaigns. Goddard has also volunteered as a judge for various competitions that range from talent, to scholarship, to the NAACP's diverse ACT-SO competition on both the local and national level where she has judged short story and essay categories.
She earned a Bachelor of Arts degree – graduating Magna Cum Laude - from the College of Notre Dame of Maryland (now Notre Dame of Maryland University). Her Master of Science degree in Curriculum and Instruction is from Western Governor's University (WGU). She also received a WGU Excellence Award in November 2020 for paper she wrote about Learning Theories. She is also proud to have attended both the University of Maryland and the Richard Stockton College of New Jersey (now Stockton University). Her formal educational background is in the sciences and liberal arts. Her non-artistic professional experience includes technical writer, editor and trainer (software & occupational).
Paula Goddard's social media presence is Paula's Universe.
You can find her on both Twitter (X) and Instagram under @paulasuniverse
Her Atlantic City Focus email address is paulagoddard@atlanticcityfocus.com.
---
Norris Hite Jr., Contributing Editor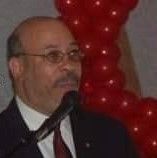 Norris Hite, Jr is the owner of Hite Communications.
He served as the Publisher of the National Society of Black Engineers publication from 1989-1994. He is the past Publisher of SisterSHOUT, literary magazine and has worked on numerous publications including Pleasant News.
He has a MS in Leadership from Grand Canyon University and BA in Journalism from Florida Agricultural and Mechanical University. He is also a proud member of Kappa Alpha Psi Fraternity, Inc.
---
Theresa Kennedy, Writer
Theresa Kennedy has a BA in Anthropology from Vanderbilt University and a MBA in Technology Management from University of Phoenix. She is a wife of 21 years and mother of 5. She is a crypto-certified real estate professional specializing in Blockchain and Real Estate IT as Regional Chair for FIBREE.org and she hosts real estate educational seminars in the Atlantic City, NJ area. She recently listed her first NFT property for $2.4 million in the Tampa Bay area. She was a 2021 DAO Hackathon winner and is a founding member of REtoken DAO LLC and Black History DAO. She was the 2022 Hackathon winner 1St place for Polkadot and 2022 Appchain Star Prize winner with Octopus Network for the Black History DAO blockchain. She was recently seen on Coindesk feature for using blockchain technology to preserve history.
---
Edward Lea, Contributing Photojournalist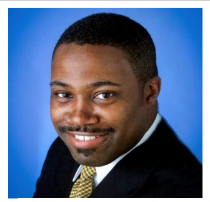 ·
Edward Lea is the owner and operator of SnapShot Photo Professional Photography Service.
He has worked at SnapShot Photo Professional Photography Service from Jan. 1986 - Present. He served as a Staff Photojournalist for The Press of Atlantic City from Feb. 1997 - Feb. 2023 ·
Will Powell, Contributing Writer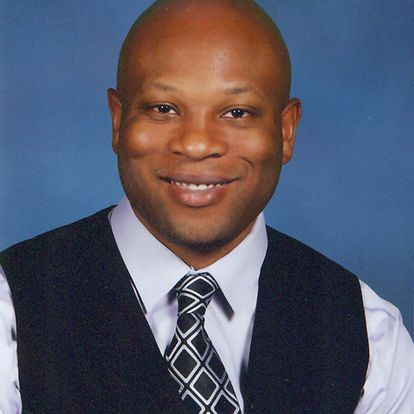 Will Powell is from Baltimore, Maryland, and is a Contributing Writer for atlanticcityfocus.com. He is also a veteran of the U.S. Air Force, and graduated with a B.S. in English from Towson University, which is located in Towson, MD.
Following his graduation from Towson, Will found success as a freelance writer for several months before being hired as a full-time local editor at Patch Media. After Patch, Will worked as a features staff writer with the Grand Forks Herald, the signature print newspaper of the city of Grand Forks, North Dakota, and he also doubled as a copy editor for Agweek, a popular agricultural publication within North Dakota.
Besides journalism, Will's passions include cross-country motorcycle touring, games of all kinds, and writing his own genre fiction.
---
Raymond Tyler, Arts & Entertainment Editor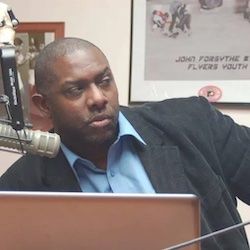 Raymond Tyler is a native of Atlantic City but has also lived and worked in Newark, NJ, and Philadelphia. Mr. Tyler has worked as a writer/photographer for some of the most successful magazines nationally and locally including The Source, XXL, Sister @ Sister, Essence, and The Philadelphia Weekly. Mr. Tyler was the first Black columnist for Atlantic City Weekly. In the 1990s Tyler was part of the (then young) poetry movement that came out of Panoramic Poetry at The October Gallery in Philadelphia.
Today Mr. Tyler serves as a member of The Atlantic City Arts commission. Raymond Tyler is also the current Black Art Matters curator for The Noyes Arts Garage of Stockton University and The Atlantic County Connector/Ambassador for The South Jersey Cultural Alliance.
---
Mark Tyler, Founder/Publisher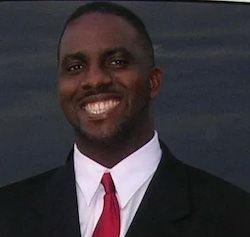 Mark Tyler graduated from Atlantic City High School and went on to Columbia Union College, in Takoma Park, MD, which is now Washington Adventist University.
Mark earned a BA degree in Journalism. His major was Journalism/Publications. His minor was Communications. Upon graduation, he accepted a three-month internship with his hometown paper The Press of Atlantic City. That three-month internship was extended to six months and in the fifth month he was hired as a professional Staff Writer.
Mark worked as a Staff Writer for The Press for approximately six years before also being given responsibilities as a Weekend Assignment Coordinator.
During his 10 years at The Press, he won the following awards:
New Jersey Press Association Better Newspaper Contest
Responsible Journalism First Amendment
(The Art Weissman Memorial Award)
Local School Boards Rack Up Travel Expenses
3rd Place, Daily over 60,000
2002
New Jersey Press Association Better Newspaper Contest
Reporting and Writing, Community Home Run Award
Her Kitchen Long on Love, Short on Funds
3rd Place, Daily Over 60,000
2002
Garden State Association of Black Journalists
Features Award
Big Ben
2nd Place, Daily Over 60,000
1998
Mark prides himself on upholding the highest standards of journalistic integrity and has been working tirelessly to make this website a respected source for local news, events, business listings and discussion!
RELIGION
Mark has been a life-long Seventh-day Adventist Christian. He observes the Sabbath from sunset on Friday evening until sunset on Saturday evening so if you reach out to him and he doesn't respond immediately please don't be offended. He is observing his faith.
---
L.L. Tyler, Teen Tech Writer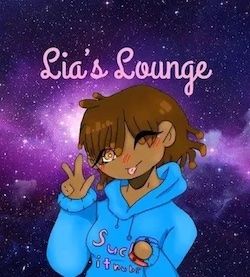 L.L. Tyler is a member of the Boardwalk Seahawks marching drum corps of Atlantic City.
She is an avid gamer and enjoys Splatoon 2, Animal Crossing 2, and a host of other video games that she plays on her Nintendo Switch.
L.L. has won STEM (Science Technology Engineering & Math) competitions and defeated fierce competitors from northern New Jersey to West Virginia. Among other things, she prides herself on understanding how to test a hypothesis and conduct research based on the scientific method.
She loves all things technology. L.L. also curates the YouTube Channel Lia's Lounge where she posts about video games and delivers encouraging messages for teen and young adults.
---