School Supply Giveaway Well Received in AC
By Subrata Chowdhury for Atlantic City Focus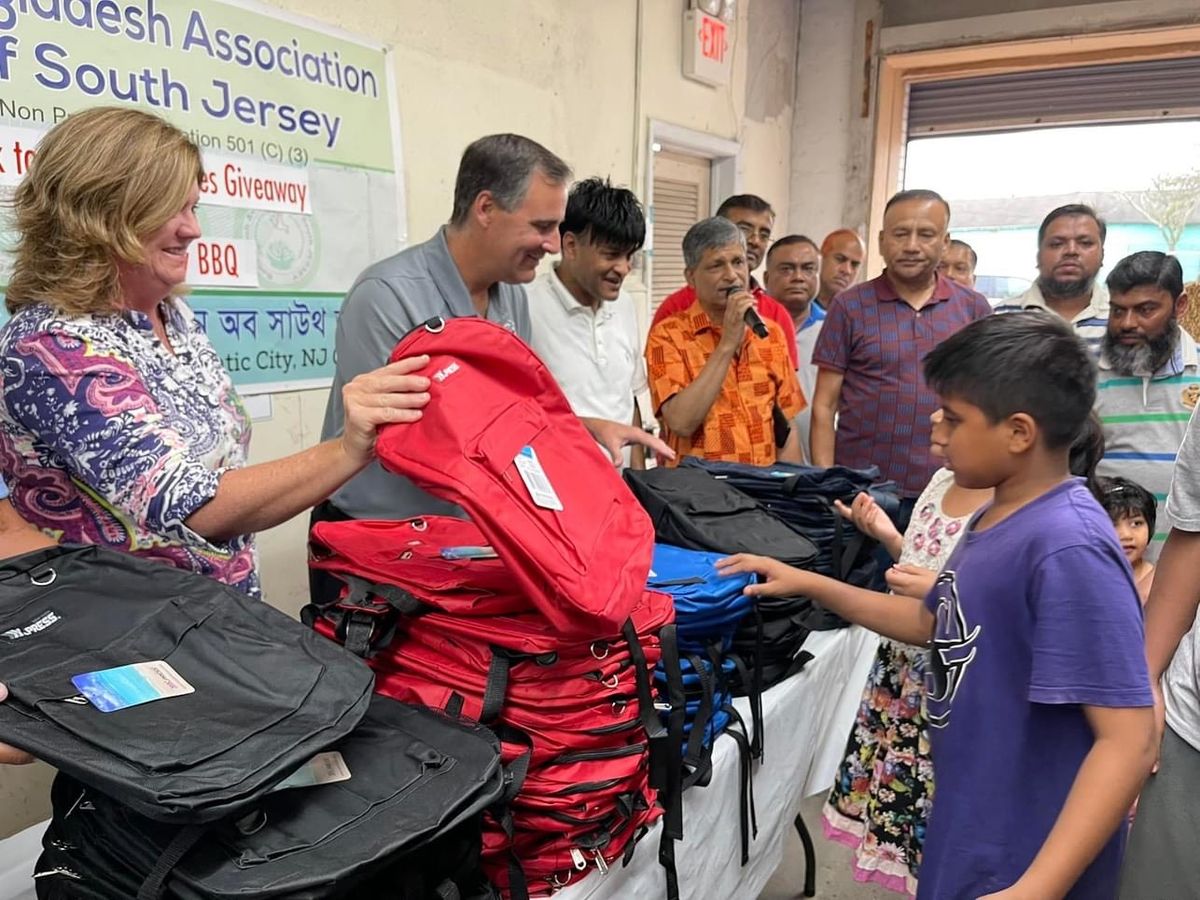 (To read this story in Bengali click here.
Atlantic City — Many kids, accompanied by their parents, gathered at the Bangladesh Community Center located at 2709 Fairmount Avenue on Wednesday, Aug. 23, for the back to school backpack giveaway.
Families lined up to receive backpacks filled with school supplies. The event was the second annual back to school backpack giveaway sponsored by the Bangladesh Association of South Jersey, BASJ, a nonprofit organization in Southern New Jersey.
About 300 backpacks and school supplies were given to families in need, just ahead of the start of the school year. There was also a barbecue for everyone to enjoy. The event has been growing steadily since its inception in 2022.
The BASJ distributed free school bags and school materials among Bangladeshi Americans and other community students studying in various local schools.
New Jersey State Sen. Vince Polistina, Assemblyman Don Guardian, Assemblywoman Claire S. Swift, Stockton University Professor Dr. Shah Alam, and Galloway Township Councilman Muhammad Umar were all present at the event. Many said they appreciated BASJ for the different services they provided to the community and said they would help BASJ in the future.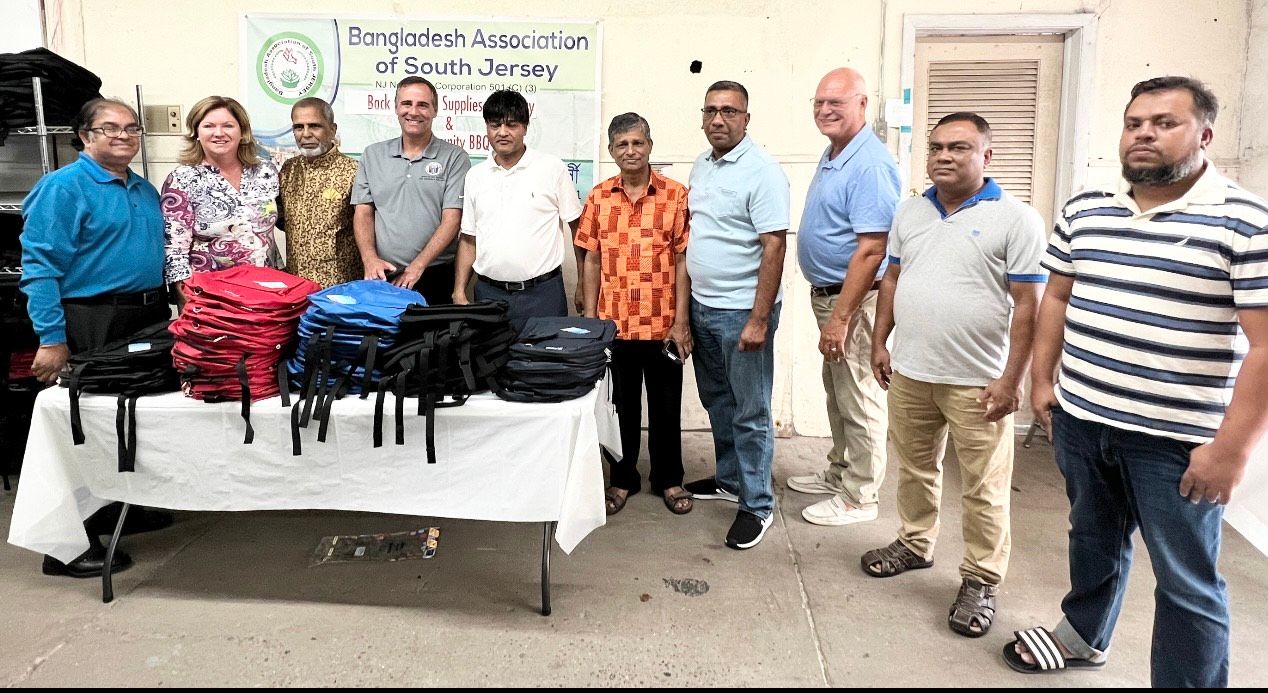 BASJ president Zahirul Islam Babul said the event was important because of the economic conditions in the community.
"The cost of school supplies is at a high point. Many families struggle to make it happen," said Islam Babul. "The event's goal is to ensure every child gets what they need to succeed at the start of the school year."
"It was so great to see the kids walking around with backpacks," added BASJ Trustee Board President Abdur Rafiq. "It's kind of nice to just help out and give back to the community,"
BASJ secretary Zakirul Islam Khoka said, "we always try to help the community and this is a chance to help the kids."
Nilufa Aktar from Texas Avenue got free new book bags packed with school supplies for her two sons. She said no one is more excited about starting school in the fall than her two sons.
Jessica Lopez from Fairmount Avenue said her children also got new school bags.
"We're just super excited to be giving away 300 backpacks to kids, and next year we'll be giving away more," Islam Babul said. "The goal is to do this as an annual event and just keep getting bigger."
---
Thanks for reading the whole story!
At Atlantic City Focus, we're committed to providing a platform where the diverse voices of our community can be heard, respected, and celebrated. As an independent online news platform, we rely on the support of readers like you to continue delivering quality, community journalism that matters. By donating today, you become a catalyst for change helping to amplify the authentic voices that might otherwise go unheard. And no contribution is too small, $5, even $1 is appreciated. Join us in making a difference—one uplifting story at a time!