Renaissance at Bader Field Project Moving Ahead, Developer Says
Four months into a memorandum of understanding with the City of Atlantic City, DEEM representatives remained optimistic about the Bader Field redevelopment project.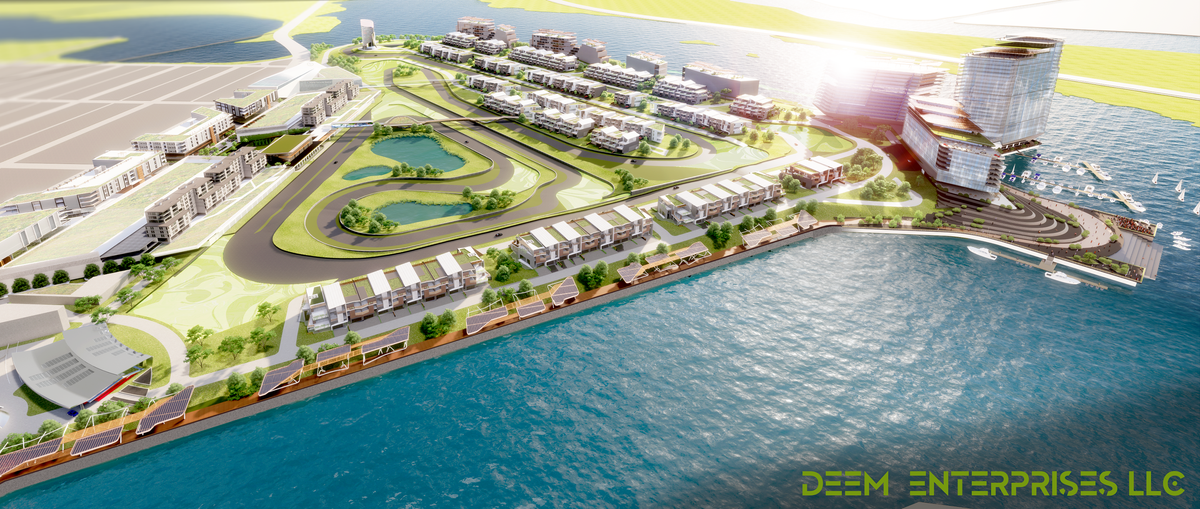 ATLANTIC CITY — A $3.3 billion project set to transform Bader Field into an east coast mecca for motor sport enthusiasts still has the proposed developers excited.
DEEM Enterprises, LLC, representatives said on Tuesday, July 18 in a Zoom call with Atlantic City Focus, that preliminary site investigations have not deterred them and their intention is to move forward with the project.
"We see a really great opportunity in Atlantic City," said DEEM Enterprises Chief Marketing Officer Eric Harryman. "We've got a beach. We've got gambling. We've got world class food and entertainment. So the city is really set up for a venue that's going to support what we've put together."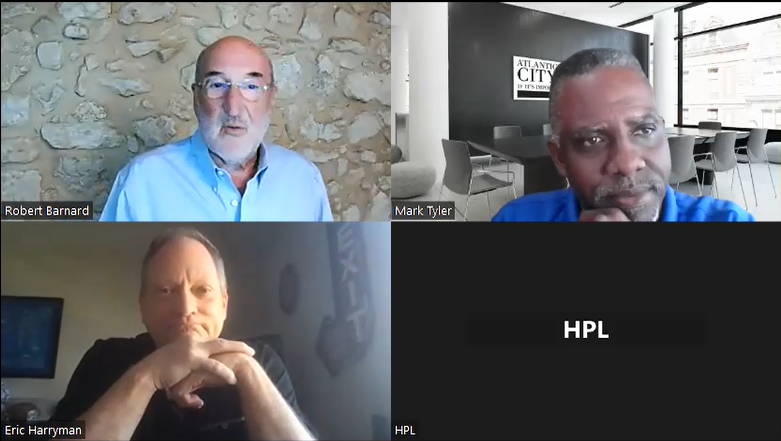 The Renaissance at Bader Field project would welcome automotive enthusiasts from around the world to a new waterfront community anchored by a 2.44 mile road course designed to Federation Internationale de l'Automobile, FIA, standards. The track would provide a unique driving experience for residents and club members.
But it would not be designed as a venue to host public, high visibility races such as the Indianapolis 500, DEEM officials explained.
"A lot of people build Olympic swimming pools. But they don't intend to hold an Olympics," said motor sport Consultant Robert "Bob" Barnard, who is working with DEEM on the project. "We're in the same boat. Why? It's a way of conveying what standard we're building this track to, which is a world class track. And it's built to the world class safety standards, which is what the FIA puts forward."
Instead, the community would be a motor sport country club of sorts. Sometimes people are confused because they have a certain concept in mind, Barnard said.
"I worked on a track in North Florida, which was inland from Daytona and as soon as you mentioned building a track, immediately their image was Daytona with 200,000 people and it's going to be insane and crazy," Barnard said.
That's not the case here, Barnard said. There are no huge parking lots or grand stands needed because the intent isn't to hold large rally-style public races.
"These private motor clubs are not particularly well known, even though there are a lot of them in America now," Barnard said.
Still, the project is expected to generate significant benefits for the resort. The project would create thousands of construction jobs and result in automotive education opportunities along with retail and other permanent jobs, according to DEEM Enterprises, LLC, CEO Erick Feitshans.
Mayor Marty Small Sr., along with representatives from the City Council and DEEM Enterprises, LLC, signed a memorandum of understanding on March 23, essentially giving the developer six months to complete due diligence and decide whether to move forward with the project. Some four months into the MOU timetable, DEEM remained optimistic.
On June 20, DEEM announced that Northstar Technologies Group, a leader in reinforced polymer composite structural building systems, has been hired for the project.
DEEM officials have said that Northstar will retrofit the former Flyers Skate Zone building into a 70,000 square foot temporary manufacturing facility. Once the project is completed, Northstar would then find or build a permanent facility in the greater Atlantic City area.
"Per the terms outlined by DEEM Enterprises' Memorandum of Understanding with Atlantic City, the SkateZone operation will also be relocated to an alternate site within Atlantic City," DEEM said in a prepared statement. "This move will be a boon for the local job economy. It will include minimum targets to utilize local companies and workers as well as WBE and MBE businesses during the construction phase, create thousands of substantial manufacturing and high-tech jobs, and provide training programs to various local labor unions participating in the project."
The mayor has said that the skating facility would remain open as long as the city owns the property.
Bader Field, the 143-acre plot of land along Route 40 near the Chelsea Heights neighborhood and just off the Intracoastal Waterway, has been discussed as a possible development project that would be beneficial for the resort since the city stopped using it as a municipal airport in 2006.
Renaissance at Bader Field is designed to be a "net-zero carbon LEED Platinum Community," according to the DEEM Enterprises, LLC, website https://www.deem-enterprises.com/.
That means the project would be built to LEED, Leadership in Energy and Environmental Design, certification standards. According to the U.S. Green Building Council, LEED is the most widely used rating system for environmentally friendly, or green, building standards worldwide. A LEED Platinum rating means that a project would earn the highest designation in terms of the project being considered healthy and highly efficient. Net zero carbon emissions means that the total carbon emissions from energy consumption would either be offset or completely avoided over a 12-month period, resulting in a net-zero impact on the environment.
"As members of the Atlantic City community, we know Bader Field is one of the most valuable assets of Atlantic City and the type of development that occurs there will be of the utmost importance," the DEEM website states. "However, what is often overlooked is that Bader Field is a Federal EPA-designated brownfield site which means it is polluted and must be cleaned up before it can be developed. We believe this type of scenario creates opportunity for the greater good which we seek to realize for the citizens of Atlantic City."
Harryman said that initial environmental findings have been positive.
"Early indicators are showing that it's not a problem that we can't handle," Harryman said. "A lot of the contamination that we knew of has depleted or moved on or evaporated over time."
Harryman also said that environmental testing has proved encouraging.
"We're currently in the process of evaluating but in our early studies, and we're just getting into it now, but in our early studies, we're not seeing it as being very prohibitive, or even, actually that much of an issue," Harryman said.
DEEM is a locally based company with roots in Los Angeles, Ca. The FIA affiliation potentially gives the project global reach. Founded in 1904, with headquarters in Paris, the FIA is the governing body for world motor sport and the federation of the world's leading motoring organizations, according to the Federation Internationale de l'Automobile website https://www.fia.com/fia.
Harryman said the project is expected to run anywhere from three to five years before it is completed.
"But we're, we're bullish," Harryman said. "We're aggressive and we want to see this up and running as quickly as possible."
---
Thanks for reading the whole story!
At Atlantic City Focus, we're committed to providing a platform where the diverse voices of our community can be heard, respected, and celebrated. As an independent online news platform, we rely on the support of readers like you to continue delivering quality, community journalism that matters. By donating today, you become a catalyst for change helping to amplify the authentic voices that might otherwise go unheard. And no contribution is too small, $5, even $1 is appreciated. Join us in making a difference—one uplifting story at a time!