NJ-MD Networking Breakfast to Focus on Black-White Capitalism
The event, which will be held on Thursday, Aug. 24 at Resorts Casino Hotel, is designed to encourage business owners of different ethnicities to work together and spur partnerships.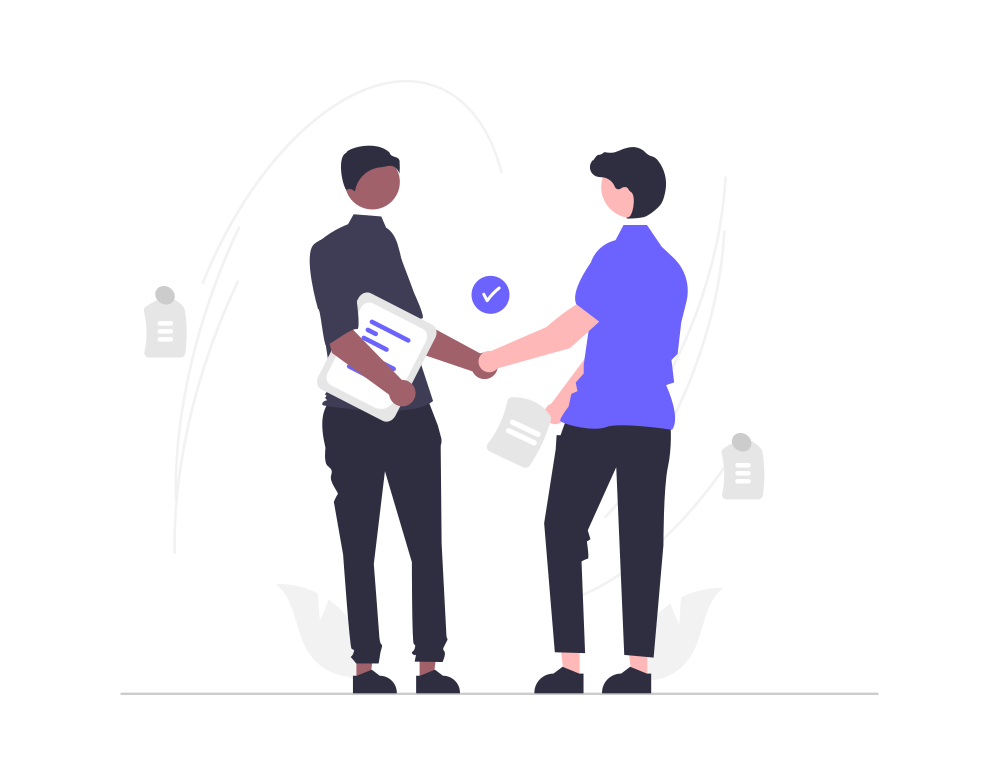 ATLANTIC CITY—The U.S. Humanitarian Aid Response Team Cares, (U.S.HART Cares), nonprofit organization and Evans Barnes Associates, an Annapolis-based government relations and lobbying firm, have partnered to host the New Jersey-Maryland Small Business Networking Breakfast.
The event will be held on Thursday, Aug. 24 at Resorts Casino Hotel with a goal of encouraging: diversity, equity and inclusion, real estate development, RX5 Cyber Security-Artificial Intelligence youth education, and workforce training.
"The primary mission of this inaugural event is to promote 'Black and white capitalism intentionally working together to create red, white and blue capitalism in New Jersey and Maryland," said Maryland Black Caucus Chairman Emeritus Darryl Barnes, who is a partner with Evans Barnes Associates. "It's really an opportunity to show how businesses and people can come together in a collaborative way toward having broader conversations around economic development and growth."
Guest speakers include Mayor Marty Small, Sr., Jimmy Rhee, the former Special Secretary of Small, Minority & Women Business Affairs & current Senior Managing Partner at the Livingston Group, and Zina Pierre, who is a Diversity, Equity & Inclusion Strategist & President of Reyarp Strategies Group, LLC.  Steve Wozniak, co-founder of Apple Computer in 1976 with his then business partner Steve Jobs, will participate virtually.
"The significance of educating America's youth on cybersecurity best practices cannot be overstated as it plays a vital role in insured digital landscape," Wozniak said. "The integration of cybersecurity into workforce development is a critical aspect that transcends industries' boundaries."
In recent years, RX5 Cybersecurity has taken on new importance as an industry with high growth potential.
RX5 Cybersecurity Honorary Chairman Atlantic County Prosecutor William Reynolds, who participated in the Emergency RX5 Cybersecurity-Electric Grid Summit at the Maryland Live Casino in September 2022 and led the Atlantic City RX5 Cybersecurity Think Tank lunch meeting at Resorts in April, said in a prepared statement that the resort has a critical void to fill.
"We are focused on providing RX5 Cybersecurity and Artificial Intelligence workforce training to local students and residents as a vital mandate," said Reynolds. "This unique project can help change Atlantic City's economic paradigm by unlocking the Atlantic Oceanfront pathway where RX5 Cybersecurity and Artificial Intelligence meet."
The Atlantic County RX5 Cybersecurity program also has formed an international collaboration with the African nation of Angola, whose president Joao Lourenco has been appointed the new president of the Southern African Development Countries. Lourenco will receive the United States Eagle of Freedom Award for creating the Angola Cybersecurity Academy that provides Angola's government, industry, and student Cyber Unity digital connection in addition to education and RX5 Cybersecurity Workforce Training, organizers involved with the breakfast said.
"President Lourenco has the right digital modernization vision for Angola at the right time," said U.S. HART Cares Treasurer Dr. Arthur Nahas, M.D. "In addition to our USA-Angola RX5 Cybersecurity Workforce Training initiative, we will pursue a strategic partnership with Johns Hopkins Hospital to help Angola modernize their digital health care systems and find solutions to decrease Angola's infant mortality rate."
Several elected officials, diplomats and entrepreneurs will receive Community Benefits Agreement Group awards for their support of economic development and community service during the event.
National Policy Alliance Executive Director Denise Tyler said this breakfast is important, in part, because Black and white capitalism working together is necessary. According to the NPA website, the National Policy Alliance is the leadership hub of major organizations representing African American public officials from federal, state, and local levels of government, the judiciary, school boards, and member organizations in the United States and internationally. The organization's focus is to advocate on policies that impact the African American community.
"The NPA applauds the long overdue Black and white capitalism focus of the NJ-MD Small Business Networking Breakfast, and we will continue this proactive momentum during our September NPA Economic summit," Denise Tyler said. "U.S. HART Cares is on point about how Black and white capitalism must work together to grow America's trillion-dollar cybersecurity and artificial intelligence industries, and most importantly to keep America safe from catastrophic cyber threats."
The cost for the event is $25. To RSVP for the networking breakfast, go to the events section of bcbroundtable.com or click here.
"If you're in business, or you're looking to be in business, or you're looking for teaming agreements or partnerships then you want to be at this breakfast," Barnes said.
---
Thanks for reading the whole story!
At Atlantic City Focus, we're committed to providing a platform where the diverse voices of our community can be heard, respected, and celebrated. As an independent online news platform, we rely on the support of readers like you to continue delivering quality, community journalism that matters. By donating today, you become a catalyst for change helping to amplify the authentic voices that might otherwise go unheard. And no contribution is too small, $5, even $1 is appreciated. Join us in making a difference—one uplifting story at a time!