NAACP Convention Comes to Atlantic City
The 113th NAACP Convention is expected to bring 5000 people to the resort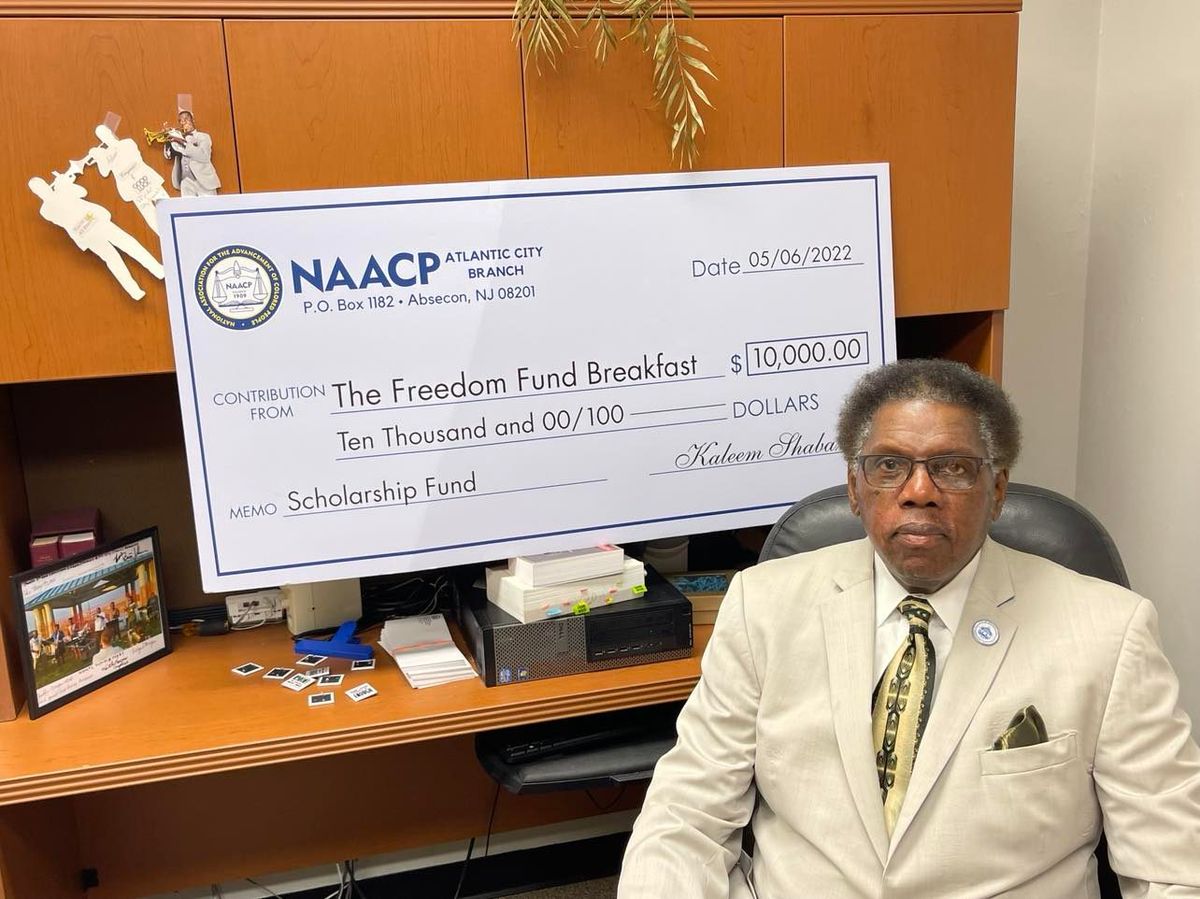 ATLANTIC CITY — More than 5,000 people will converge on the resort in July for the 113 th annual National Association for the Advancement of Colored People convention.
Leaders from around the country will gather to discuss how to make improvements in areas affecting the African American community ranging from civil and reproductive rights to socio-economic equality, according to the NAACP website.
The convention will be held from July 14-20. Various events will be held at the Atlantic City Convention Center, Tropicana Atlantic City and the Borgata Hotel, Casino & Spa, according to the website.
NAACP Atlantic City Branch President Kaleem Shabazz said he expects a strong turnout, in part, because this will be the organization's first live convention in three years.
"I know that people really want to come out and mix and mingle," said Shabazz. "But this is a working convention with socializing on the side, not vice versa."
Shabazz said the NAACP has several agenda items that demand attention. Criminal justice reform, gun safety, climate change, environmental racism, educational equality, and LGBTQIA issues are of major concern, Shabazz said. African Americans, who are equally financially stable, also have less access to business capital and voter suppression has come to the forefront because the midterm elections are coming up in November.
"Although we are a nonpartisan organization, we have a long history of supporting voters' rights and supporting people having easy access to vote," Shabazz said. "We support same day registration, vote by mail, early voting and any legal means that will increase people's participation in the democratic system."
Shabazz said the NAACP convention also values youth and will include programming for students such as ACT-SO, the Afro-Academic, Cultural, Technological and Scientific Olympics.
The competition includes STEM, humanities, performing arts, and visual arts categories.
"It speaks to those other talents our youngsters have," Shabazz said.
The Atlantic City branch is raising money to sponsor 300 young people to attend the convention at $75 per person, Shabazz said.
"I think we would be derelict in our duties if we didn't have young people involved," Shabazz said.
Shabazz said the convention coming to Atlantic City was the result of joint efforts by the local branch, NAACP New Jersey State Conference President Richard T. Smith, Meet AC, a Casino Reinvestment Development Authority sponsored nonprofit organization that helps promote Atlantic City, and several others.
Mayor Marty Small, Sr. said bringing the convention to the resort is exciting.
"The National NAACP convention was a big get for the City of Atlantic City," said Small. "It's been a long process to get to this point and Atlantic City is going to show up and show out."
The NAACP, founded in 1909, partly in response to violence against African Americans, is one of the largest civil rights organizations in the United States.
"Some people think that the NAACP is only for people of color," Shabazz said. "We welcome everybody."