Meet the N.J. Legislative District 2 Senate Candidates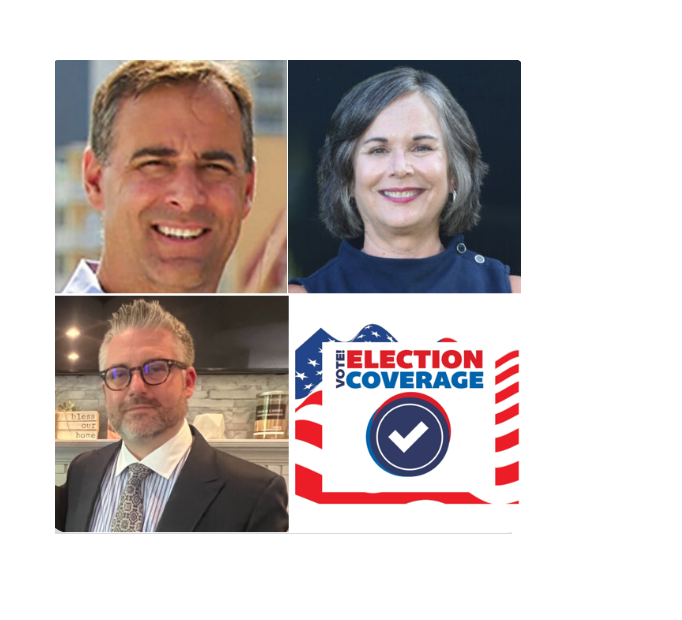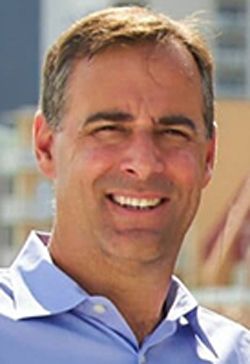 Vince Polistina (Incumbent)
(Republican)
Age: 52
Hometown: Egg Harbor Twp.
Occupation: Engineer
Personal background: I attended Galloway public schools. I went to Absegami High School and graduated in 1989. I went on to Rutgers University and graduated from there in 1993 with a degree in engineering. I went to work in Cape May County for a little bit for an engineering firm and actually started in Egg Harbor Township working for the township in various capacities in 1996. I'm married to my wife, Carolyn. We have three kids, one just went to college. So that's a new experience for me with my oldest son at college and then two juniors out at St. Augustine Prep.
Political background: I was always supportive of candidates – stuffing envelopes, doing work and making calls. I was the president of the Egg Harbor Township Republican Club. When Sen. William Gormley retired and Sonny McCullough and Assemblyman Frank Blee got into the fight. I was always very close to Sen. McCullough because he was the mayor of Egg Harbor Township and I was working there. It was my first run for elected office. I went to the Assembly because I was part of Sonny's team with John Amodeo. I never thought I would run; never thought I would do anything. It was kind of an accident. I was just there to help Sonny because he was running for Senate, and I ended up in the Assembly. I served there for four years, of course, ran against Senator Jim Whelan, who was a very popular politician here in the area in 2011. Because my kids were younger, I figured I would have to either move up or go back and coach my kids, which is what I ended up doing, because I lost that election. Then fast forward, I was out for 10 years. I was running my business, raising my family with my wife, and Senator Chris Brown retired. This opened up an opportunity and people started calling and saying you've got to do this. And so I threw my hat in the ring. And here I am.
Why are you running for office: I want to create a situation here in Atlantic County where we not only have tourism, we have other industries as well. We have to make sure we protect that tourism industry and focus on that but we have to create other opportunities here for people who want to either get trained, get educated and have opportunities to work here, live here, and raise their families here. If there was one single why I would do it again, even though I had a lot of other stuff going on, it would be because I want my kids to be able to come back here, raise their families here and be with my wife and I in this area. That was really the reason why.
Key election issue: The No. 1 thing for me is economic development, jobs, getting funding down here for things, improving transportation, all of those things. There's a lot of other issues out there that we'll talk about in the campaign. But the No. 1 thing for me is just economic development and creating a better region for everyone who lives here.
When you look at this region, we're surrounded by water. We have some natural opportunities here with the geography, with the beach and the boardwalk. We've got to take advantage of that. But we also have to utilize the aviation industry and the airport and create more dynamic things here in terms of economic development, revitalization.
Example of a successful project: We will do the groundbreaking for the second building at the Aviation Research Park. Again, back when we talked about diversifying the economy, we had one building. We got the funding from the state for the second building to get going. And so millions of dollars are coming into the area and the groundbreaking is next week. So you'll see it's about a 40,000-square-foot building. And we'll all be out there next week to get shovels in the ground and get that going again, creating opportunities, putting people to work. So that's the one thing I would point to right now.
Example of a challenge faced: I think the biggest challenge we face is just the polarization and the divisiveness in our politics. I think we've got to stop these extremes on either side. All we want is to have a good job, be able to work hard, to provide for our families, and put food on the table. It's pretty basic, and government should be setting up a system to do that.
On NJ's gun laws: I think that second amendment is pretty clear that everybody has a right to keep and bear arms. I also think that we have to have an honest conversation that the weapons in society today are not the weapons that we had in the late 1700s when the Constitution was ratified. So everybody has a right to protect themselves, keep and bear arms. I'm never going to infringe on that, right.
That's what I think we really need to talk about and really need to try to consider because as a parent, the one thing I want is for my kids to be able to go to school every day, come home safely. The things that you see nationwide are absolutely totally horrific. And we've got to do everything we can to prevent them.
On the Murphy administration's climate change proposals: I've had this conversation directly with them. This whole energy master plan is completely unrealistic. It cannot happen. We're not going to have electric cars by 2035. This is based on presidential politics. It's unrealistic. We have to have an honest conversation about energy policy. We don't have the vehicles. We don't have the charging stations. We don't have the infrastructure, the grid. We don't have the weight limits that we need for some of our roads and bridges and parking garages because these weigh so much more. We need to have a real honest conversation, not a political conversation, because it's just not going to happen. And then the transportation trust fund is a whole other issue. How do we fund it? It's based on gas tax now. So, if you were going to do this, which you can't, but if you're going to, how are you going to fund the transportation trust fund? I would say to the Murphy administration, everybody, take a step back. Let's be honest, and let's be realistic, and let's get in a room and try to figure something out because this is not going to happen.
On housing affordability and property taxes: I think we continue to make New Jersey more and more unaffordable. And then we try to subsidize certain housing. So we've got to get back to basics and make New Jersey more affordable for everyone. Property taxes are driving people out of the state. We've got to stop the situation where we're driving property taxes up and pushing people out. But it really goes back again to the basics about how we're funding education, how we're funding towns, how we're doing these things, so that we're not creating a burden on people that are literally driving them from the state. We've got to make all housing affordable in every community across the state and let's get back to basics and figure out how we can do that.
---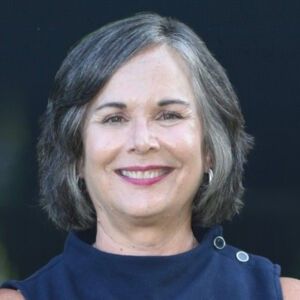 Caren Fitzpatrick
(Democrat)
Age: 64
Hometown: Linwood
Occupation: Senior director of finance
Personal background: Lifelong Atlantic County resident, raised in Somers Point, associate degree in accounting from Atlantic Cape Community College, bachelor's in business administration from Thomas Edison State University, MBA from Stockton University.
Political background: My first political experience was an antiwar rally in 1969 that my father brought me to. I'm a two-term Atlantic County commissioner.
Why are you running for office? I'm running because our democracy is in danger. I'm tired of having a choice between candidates who are basically the same. That isn't the case with me and my opponent.
Key election issue: Economic improvement and affordability, reproductive health care, education.
Bring more people to Atlantic County and incentivize living and working here, as Kansas and Indiana do; codify Roe v. Wade; address the issues with school funding; ban book-banning.
Example of a successful project: I've written a human resources handbook, and from what we learned during COVID, created a long-term family care policy that allows one year of work from home to care for a family member or new baby.
Example of a challenge faced: It's challenging to disappoint some people to advocate for the greater good. I work on this every day.
On NJ's gun laws: Over the years, I've spoken with several police officers — they would prefer the public not have access to military-style weapons.
On the Murphy administration's climate change proposals: I do support changes to mitigate the damage from climate change, but I would not make so many mandates. I believe the free market will take care of the transition to cleaner-running equipment.
On housing affordability and property taxes: Difficult question. The majority of property taxes is to pay for our excellent schools. I would try to find another way to support education without putting the entire cost on homeowners.
Final thoughts: For a long time, people have told me I should be in the Senate, beginning with Dr. David Dichter in 2017.
---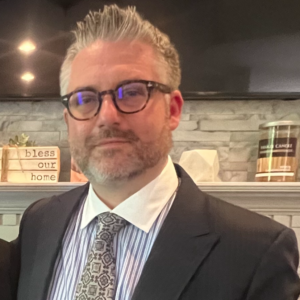 Shawn Peck
(Libertarian)
Age: 40
Hometown: Haddon Twp.
Occupation: Senior mortgage banker
Personal background: Grew up in Haddon and attended Rowan University in Glassboro. Started my career in mortgage lending in my hometown of Haddon Township. After getting some experience working for a broker, I opened my own branch of a mortgage bank based in Mahwah that I operated out of Cherry Hill. The financial crisis hit in 2009-2010, and we closed the branch subsequently after years of successful operations. I moved on to become a sales manager with a national lender based in Mount Laurel and served as vice president of sales, overseeing a national retention division for a successful career with that organization for eight years. I left to build my business and focus on loan originations four years ago. My wife Cristina and I and our children, Kaylan and Barron, moved to Linwood two years ago.
Political background: I became active with the Republican Party in Cumberland County, where I lived for five years. I supported the candidates for the CCRO and was a prominent supporter of the Republican Party. Cumberland County politics activated my desire to become involved in the party and politics in general. Moving to Atlantic County, I found myself unable to support the establishment Republicans in this district, as our ideology and philosophies are not aligned. I was always libertarian in principle and registered as a Republican. I discovered Rothbard, Mises and Hoppe in high school/college and was always an advocate for liberty. I changed parties and fully committed to the Libertarian Party to advance and advocate the ideals of liberty, fiscal restraints and responsibility two years ago, long before I thought about running in the district. Two Phil Murphy vote(s) out of Vince Polistina for our destructive budget strengthened my resolve to oppose his disingenuous form of governance for the district. He attempts to spin it as bipartisanship; I see it as unprincipled political pandering.
Why are you running for office? To move the district forward with a principled, conservative legislative agenda that would oppose the reckless tax-and-spend Phil Murphy policies that Polistina helped advance two years in a row by voting for the budget.
Key election issue: Parental rights, defeating offshore wind, school funding tax reform.
Abolishing the SDA former Abbott district model. The disparity in per-pupil spending from district to district has been alarming for many years. Throwing money at economically disadvantaged districts has not improved results. Flat state aid allocation based on head count would provide lower property taxes to the majority of districts while maintaining a commitment to quality education for all districts. We should also be encouraging competition in education. I support school choice.
We need a representative who will take a stand against these strange policies and put parents first, not the state. Polistina is quiet on the issue because he supported the nomination of the guy running around suing the three districts that have defied the transgender parental notification policy. This should not be a partisan political issue, but a matter of common sense.
A common-sense call to action to stop pushing a reckless green agenda that doesn't prioritize American energy independence, protect tourism dollars, our shoreline aesthetic, the fishing industry and marine wildlife. Cooperation from Congressman Chris Smith has been helpful to the cause to pause the offshore wind process.
Example of a successful project: Developed the best practice process patent and implementation for trigger monitoring and retention for a large national lender based in Mount Laurel. Stood up the teams that led the charge in achieving unparalleled recapture rates in the industry.
Example of a challenge faced: You either learn or succeed. Both experiences are equally valuable.
On NJ's gun laws: I support nullification of unjust, overly restrictive gun laws. We need to disarm criminals, not law-abiding citizens.
On the Murphy administration's climate change proposals: I vehemently oppose it. We need to allow the free market to be a free market.
On housing affordability and property taxes: Addressing property tax reform is the best solution to addressing issues of affordability in the state. You do that by addressing how schools are funded and capping state aid based on head count, not ZIP code demographics, as it's currently funded.
---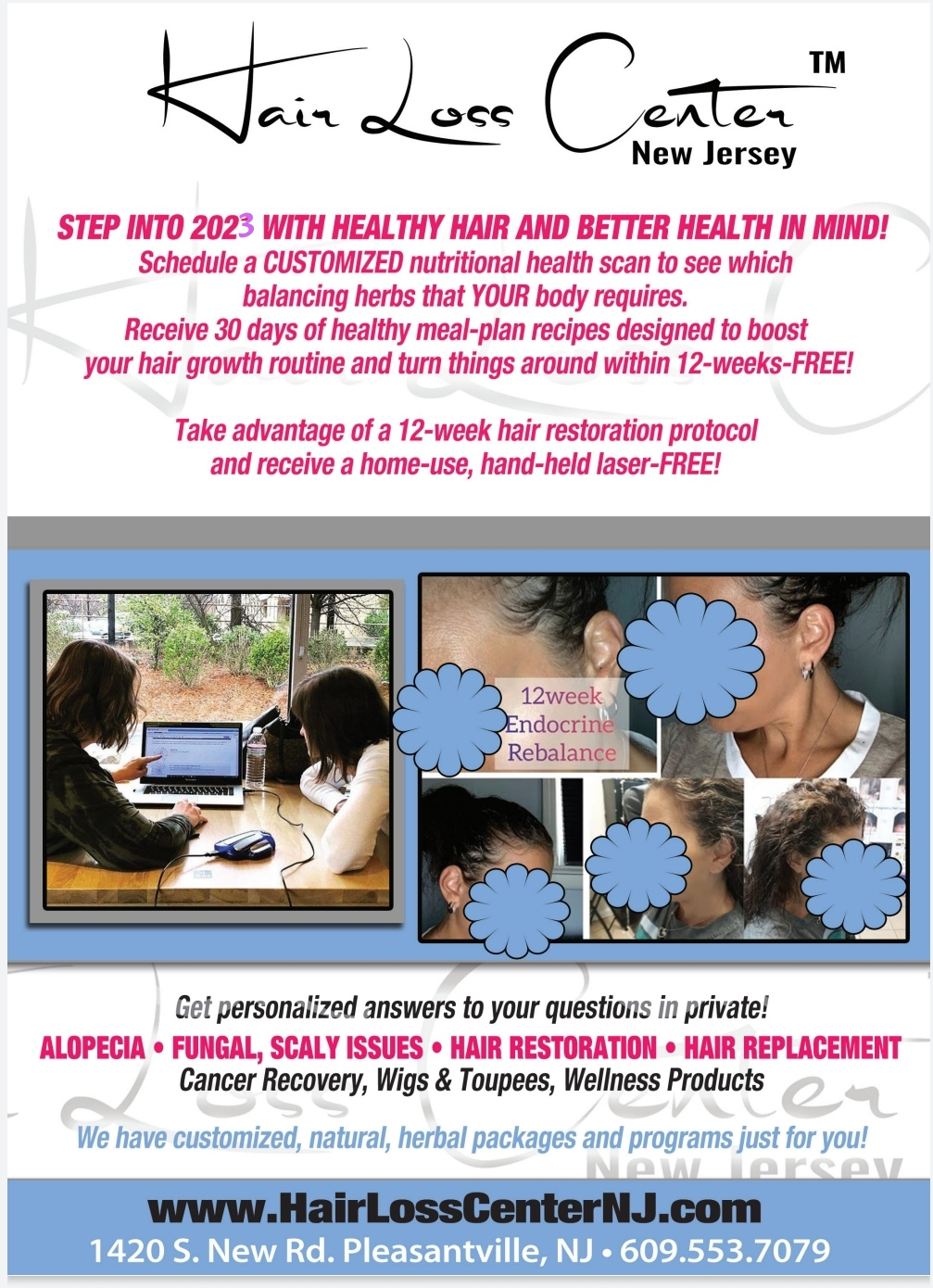 ---
Thanks for reading the whole story!
At Atlantic City Focus, we're committed to providing a platform where the diverse voices of our community can be heard, respected, and celebrated. As an independent online news platform, we rely on a unique mix of affordable advertising and the support of readers like you to continue delivering quality, community journalism that matters. Please support the businesses and organizations that support us by clicking on their ads. And by donating today, you become a catalyst for change helping to amplify the authentic voices that might otherwise go unheard. And no contribution is too small, $5, even $1 is appreciated. Join us in making a difference—one uplifting story at a time!