Meet the N.J. Legislative District 2 Assembly Candidates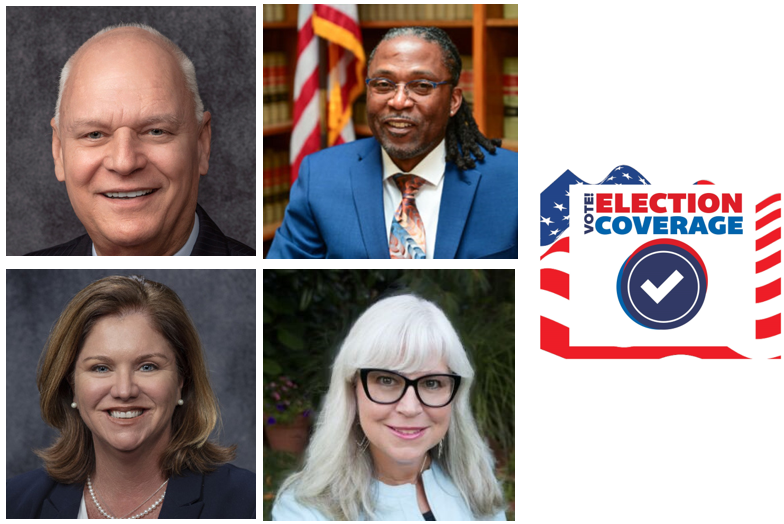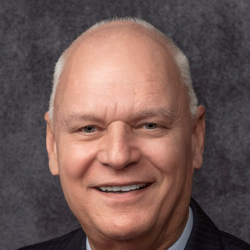 Donald Guardian
Republican (incumbent)
Age: 70
Hometown: Atlantic City
Occupation: Retired Business Administrator/Legislator
Personal background: I was born in West New York. I went to St. Joseph's of the Palisades Catholic grammar school. Then my parents moved to Palisades Park, which is in Bergen County. I went to Don Bosco Prep (Preparatory High School), which is up in Ramsey. Then I came down to East Orange and attended a small liberal arts Lutheran college, Upsala College. Unfortunately, it is no longer there. So, from there, I went to work for the Boy Scouts of America. I spent five years in Ocean County and lived on Long Beach Island, then 10 years up in Morris County, out of Denville and covered Morris and Sussex County. In 1989, I came down with the Boy Scouts to Atlantic and Cape May counties. That was my territory. When I left the Boy Scouts, I went to work for what was then the Claridge Casino Hotel. I was an executive to the president and chairman of the board. At the time, we were trying to supplement what the city was doing. And so we were able to talk to all the other casinos on the Boardwalk and said, you know, why don't we put our money together to do additional cleaning, power washing, planting, building parks, funding special events, putting ambassadors on the Boardwalk cleaning the bathrooms. And so I found a niche. I was only going to start the program but I liked it, stayed with it, was there for 18 years and then under the Christie administration we were absorbed into CRDA. I spent two years there and then had four wonderful years as mayor of Atlantic City and from there I went on to be business administrator in Toms River.
Political background: From the time I left college, I have been in between three and five community organizations that I thought were making a difference. I would stay there about five years apiece, because my strong point is recruiting other people and raising money. Those are the two things that I've helped organizations with. When I thought I did my job, I moved on and picked up and got into other organizations. So they were really non-governmental organizations, NGOs. And I took that to the next level because it didn't take long to realize it's not my street or my neighborhood or even my city or my state. It's the world, so why don't we look at it that way. At some point I'm saying, you know, Atlantic City should be doing so much better than it is. The casinos were supposed to make this place like gold. It was just supposed to be a great place to live. The people that live here were promised that their lives would be better. It's supposed to help the average bloke who's out on the street and the guy who owns the home with his wife but can't afford the taxes and ends up having to sell the house and move into affordable housing, if it's available. I was 60 years of age and I said maybe it's time for another career, let me try politics. (I was elected mayor of Atlantic City.) I was very excited about that. I didn't get reelected.
Why are you running for office? We see on TV, how no one gets along in Washington. And, I'm thinking it's got to be just as bad in Trenton. We had a $600 million debt. The casinos were closing. Without $40 million a year more from the state and from the casino industry, and a $40 million cut at the city, we weren't going to survive. So I was up there in Trenton. And for obvious reasons, the people that I related to were Republicans who were nice to me because I was Republican. That's a political thing. But the Democrats I related to all had had their own Atlantic City. So, I could relate to the guy from Patterson and Hoboken and Trenton and you name it because they have the same issues. We're running an urban environment and we're trying to figure out how to increase the quality of life for everyone. So I make friends. When I became an assemblyman, lo and behold, it's a very good relationship with everyone in Trenton. So it's not trying to sell them, or having to beg them for something. I was able to talk directly to them about solving the problems we have here, like getting more funds for infrastructure or protecting online gaming. And so I found it very rewarding. I do my homework. I make phone calls. I travel around the state. I visit people. I know how to get the votes to get something a passed, and seeing that progress here on the ground in real time is why I'm running again.Key election issue: So one is, we're trying to better educate our kids. We need to make sure that college is not left out of the equation because of the finances or because we've not given them a decent lower education to be able to be successful. So that's very important for all of our kids in New Jersey, but I see it especially among poor or urban areas.
So I think funding education to make sure that the kids are getting a good education is important. We've got to continue to work to get everyone into preschool because we know they're almost guaranteed to graduate high school, if they get in there. We've got to make sure they have reading skills and math skills by the fourth and fifth grade. You just have to look at the chart. You look at the urban areas and you look at the affluent areas, and there's a huge disparity. So we still haven't given equal education to everyone, so that's one issue.
Example of a successful project: When I was mayor in Atlantic City, one of the things some people said was, I'll never come to Atlantic City. It's filthy, dirty all the time. And it's too unsafe and things. We came up with a plan on how we were going to clean the streets every day. When I was mayor, we actually cleaned Atlantic Avenue three times a day, the Boardwalk three times a day, because you wanted to come in and wanted it to look really good. We cleaned the whole city. It wasn't just in the tourism district. Luckily, Chief Henry White came in literally the day that I started. He understood that he needed to bring the Police Department to another level where people felt safe to sit in the bus station, to have your your mother and father sit on their porch, to enjoy a cup of coffee in the morning or scotch and a cigar in the evening and things like that. And he worked very hard on that and made sure of that – in all the neighborhoods, not just for the tourists making them feel safe on the Boardwalk. So those are two areas. And then the biggest one, is that the city was broke – really, really broke. I said let's figure out how we're going to get more income, long term. How are we solving this problem? I was able to successfully keep Atlantic City alive.
Example of a challenge faced: I spent a couple of weeks with about 100 people from the United States who I recruited to go to Nigeria to do polio vaccinations. So we were clearing up the world of polio and we had problems in northern Nigeria, India, just because of the size and the population, and Afghanistan because of the war. But I was recruiting people and raising money. But then I decided I wanted to go and actually do the application. So we picked Nigeria, because southern Nigeria is basically Christian. Northern Nigeria wasn't just Muslim, but it was under al Qaeda control. So they killed the people who gave immunization. It was like the world was giving up. This was stupid. I mean, we almost eradicated polio. Nigeria is a huge country of like 130 million people. And they travel all over the world, so if you can't cure polio, there, it's going to spread. So we went to Nigeria, I was able to find 100 other like-minded people. And I said, so here's the bad news: they killed all the guys the last time we were here. But here's the good news, we're not just walking in there as Rotary. We're going with the CDC, with the United Nations, most importantly, with the local imams. So we've talked to the religious bodies that are there. And actually, we will be working with them. And that's how you work around challenging problems everywhere: engage the people in the community. Work with them to solve the problem in a way that makes sense to them, and they'll keep doing it after you're gone.
On NJ's gun laws: New Jersey has very tough gun laws. How do we make it safer? How do we have strict laws on buying guns? People who have used a gun in a crime should never be able to buy a gun at all. And I still want to support your Second Amendment rights. The Second Amendment says you can have a gun, so I'm not trying to take away your gun. I'm trying to bring gun safety. I think it's working with the school teachers. It's working with all of our faith-based leaders. And it's working with our police departments to try to talk about the value of human life.
On the Murphy administration's climate change proposals: We need to move to cleaner energy. The governor is right about that. I think the timetable he has is not realistic. And I think the incredible negative effect it will have for poor families is the issue here. So you're going to have clean energy, but it's going to be five times the price of electricity now. I can tell you that probably 10% of all the people that visit our office come in there because they lost electricity, or their gas. So we've got to balance that out. There are lots of ways to get cleaner energy. Hydrogen is one of them. Continuing with the nuclear power, that's a nice clean way of providing energy. Fusion long term is the way we should be going. I love the idea of solar panels. But we don't allow people that don't own their homes to have solar panels. We don't allow people who live in affordable housing to have them. So we need to change the law. With the offshore wind, the problem that I have with it is we don't know how much it's going to cost to build. And they've got to know because they're building it all around the world. So, they kind of hide that information. They didn't even start construction yet. And they got a $1 billion bailout that was supposed to go to ratepayers who are buying electricity and it went to the company directly. They have a program up in Rhode Island. Those cables have broken regularly. We still haven't addressed, how this is going to negatively affect fishermen during construction, and more importantly, long term. I just don't think he (the governor) can force people. We shouldn't all have to drive electric cars and if electric cars are so good, they should be able to sell themselves.
On housing affordability and property taxes: The people who are running affordable housing are doing a terrible job. Affordable housing should be someplace that I want to live in and that I'd like to live in. Until we get to that, it's not good. If we don't want to continue giving people raises so they can afford it, then we've got to be able to give them houses. It's not a bad idea. It gives them a house. They're going to use the money. They're going to stay in the neighborhood. They're going to buy products. They're going to pay sales tax. You're going to buy food. But I think that's a critical area. Some people are homeless because of mental issues. It's a small percentage. The rest of them are homeless because they can't afford to live anywhere. So we've got to address that as a nationwide problem. But it's a solvable problem. And we really need to be giving our attention to that. But everybody should be able to live in a quality house.
---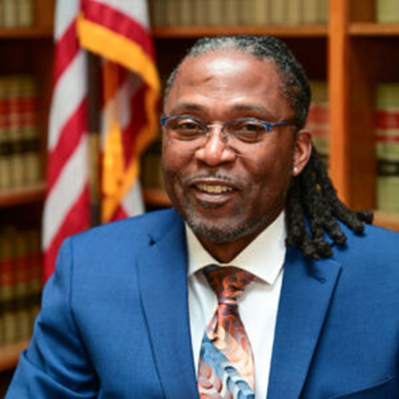 Alphonso Harrell
Democrat
Age: 60
Hometown: Egg Harbor Twp.
Occupation: Elementary school teacher
Personal background: I have been a resident of Atlantic County for over 30 years, residing now in Egg Harbor Township. I am a kindergarten teacher in Atlantic City; I've been in education for 28 years. Public service has been my life. I served in the United States Marine Corps for 12 years (disabled veteran).
Political background: This is my first time running for any political office.
Why are you running for office? It is important for educators and veterans to have political positions. The issues that we face today involve education, veterans services, reproductive freedom and many other health and wellness issues. We are at a serious juncture in our democracy; rights are being reversed and abolished by extreme groups. Some politicians are not sensitive to human rights and humanity; we need forward-thinking people who will uphold our democracy for the right reasons. I will be one of those voices for the people.
Key election issue: Some of my key issues are educational funding, ensuring that we have a plan for renewable energy, reproductive freedom and affordable wages and health care for residents of New Jersey.
Ensuring that educational professionals have the freedom to teach with fidelity in the curricula, resident incentives that will attract people to live in New Jersey. Formulate a plan for climate change issues to reduce the harmful fossil fuel and gases that we use. Codify the Reproductive Freedom Act into NJ legislation. Serve with integrity and honesty to support the people in my legislative district.
Example of a successful project: I was a former Juvenile Justice Committee chair (20 years) appointed by the Superior Court who oversaw the court cases for juveniles for shoplifting, fights and an array of other issues, organizing and serving the community for my duration of the time.
Example of a challenge faced: Being a disabled veteran and suffering some traumatic injuries I endured in the Marine Corps have taught me to be resilient and patient. All things work out in time.
On NJ's gun laws: I would not change the laws, they need to be strict to avoid the wrong people from obtaining weapons. Being a veteran I know how important gun safety is.
On the Murphy administration's climate change proposals: I do support the initiatives that Gov. Murphy is proposing. However, there needs to be clear language in the plan.
On housing affordability and property taxes: I believe the ANCHOR program is beneficial and should continue because it benefits renters and homeowners.
---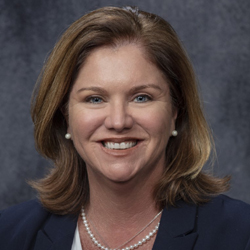 Claire Swift
Republican (incumbent)
Age: 49
Hometown: Margate
Occupation: Attorney
Personal background: I attended the Margate public schools. I graduated from Atlantic City High School in 1992. After high school, I attended the University of Pennsylvania in Philadelphia, where I was on the women's crew team. I majored in international relations. I was very fortunate to have the opportunity to do a semester abroad in Madrid, Spain. I traveled throughout Europe – backpacked. After college, I went to law school in Delaware, Wider University Law School. I am an attorney. And I'm happy to say that I've been somewhat involved with the judicial system since 1997 when I interned at the Atlantic County Courthouse in Atlantic City. I applied to the New Jersey Attorney General's Office. And I've represented the Division of Youth and Family Services, which is now known as the Division of Child Protection and Permanency. I've had my law practice for 20 years (partner at Swift Law Firm LLC).
Political background: I've helped many campaigns in the past, I want to say since I was 10 years old when I was handing out flyers for local elections. I tell people, you don't have to hold office to help people. During COVID, that was really a very telling time for a lot of people. Schools were closed. Businesses were closed and I never closed my office. I was open every single day because we have a family firm. So we would go in. We wouldn't let clients come into the office, but people just started calling and calling. They were worried and they were scared and dealing with kids being home. If I could help people during a crisis like that, then I could do more being a state representative and I love this job. I'm proud to say that we've helped over 10,000 constituents with issues like the DMV and state unemployment. We're helping people get energy assistance. And if we can't help them at our legislative office, we have the resources to send them in the right direction.
Why are you running for office? I think that we need more common-sense people in public office. I'm an attorney. I'm also a mom – I've got three kids. When I go to Trenton, I vote like I would vote for me, for my family, for my friends. And I just use a common-sense approach. Just be a normal person. You can't be too far right. You can't be too far left. Just meet in the middle. And I think with my experience, as an attorney, you're able to negotiate. You're not always going to get 100% of what you want. You've got to give and take a little bit. And that's one of the things that Senator Vince Polistina, Don Guardian and I are proud of. We go across the aisle. We went across the aisle in 2022 to vote for the budget. We took a lot of grief because of that, because we were the only three Republicans that did that. But we brought in $55 million to Atlantic County. And this year, in 2023, we looked at the budget, we saw that it was going to bring over $200 million to Atlantic County, part of that was $100 million toward the boardwalk fund. The boardwalk is our bread and butter, and we should be investing in that every single day.
Key election issue: A key issue is the windmills that they want to put in the middle of the ocean. People are very passionate about that. And I'm all about energy and sustainability. I have solar panels at my house. I've got solar panels at my law office. But to put windmills in the middle of the ocean, we don't know what the cost of it's going to be or if we're going to save money. It doesn't make sense. Let's use a commonsense approach. Let's put a pause on it. Let's do some more investigation. Let's research this. You just can't make rash decisions because you think it's symbolic.
Some of the solutions are getting everyone to the table, doing research, finding out what this is going to cost and saying, hey, is this going to be cost effective for us? If not, let's think of alternative ways for energy. And there are alternative ways for energy. We've got the Atlantic Ocean out there where the waves are pounding day in and day out. Can't we find energy out of that?
Example of a successful project: When I worked for DYFS, it was a very rewarding time in my life. It's not an easy job. You're dealing with children who are abused and neglected or deal with parents who have mental illness, substance abuse issues. I was happy that the three years that I worked for the Attorney General's office that I was able to help families reunite and get parents the assistance they needed.
Example of a challenge faced: Balancing work life and personal life can be challenging. Being an attorney and a small business owner, a wife and mother of 3 children and an Assemblywoman, I really have to prioritize what is important for my family and for me. Sometimes you have to tell yourself that "You can't do it all. You can only do your best." Being a competitive student athlete in high school and college and working through law school has taught me how to handle time management. I try to use those skills in my work life, family life and political life. It's all rewarding in the end.
On NJ's gun laws: New Jersey has some of the most restrictive gun laws in the country, but that doesn't mean we should pass obviously unconstitutional laws. Yes, we can respect our constitutional rights and protect people from gun violence, but New Jersey too often leans towards overburdening law-abiding and responsible gun owners that criminals routinely ignore.
On the Murphy administration's climate change proposals: We don't know what the cost of it is going to be or if we're going to save money. Again, let's use a common-sense approach. Let's do some more investigation. Let's research this. Again, some of the solutions are getting everyone to the table, doing research, finding out what this is going to cost and saying, hey, is this going to be cost effective for us? If not, let's think of alternative ways for energy. And there are alternative ways for energy. We've got the Atlantic Ocean out there where the waves are pounding day in and day out. Hydro energy, can't we find energy out of that?
How would you address the cost of rent, housing affordability and property taxes in New Jersey? Expanding the ANCHOR program and building housing. There is so much red tape that it artificially increases the cost of construction, which raises rents because of limited supply. While I think we have to address why the costs are rising on families because of how we fund things, the ANCHOR program is a first step towards addressing the issue directly so we can get to work on the more structural issues.
Final thoughts: The number one issue, I would say, is parental rights. There's policy out there where schools are saying that they can't tell their parents if their kid is dealing with sensitive personal issues relating to gender. It doesn't make sense. And that's got a lot of ramifications. If you don't tell a parent what their kid is dealing with, whether it be personal, or being bullied, or having a hard time in school, and that child hurts themselves, the school is on the hook. Parents need to be involved in their kid's life. I'm from the old school. You send your kids to school. The teacher is in charge. You behave. You respect your teachers. But that never meant that parents were excluded.
---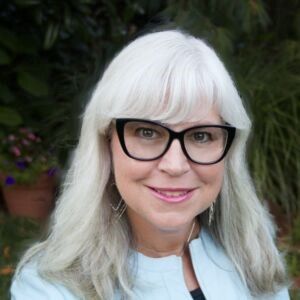 Elizabeth "Lisa" Bender
Democrat
Age: 47
Hometown: Somers Point
Occupation: Real estate sales, photography/marketing
Personal background: I had a unique upbringing due to my family's business. I was born and raised in St. Petersburg, Florida, for the school year, and we spent every summer in Ocean City. I worked each summer at our family's store on the boardwalk – from dusting shelves as a little helper to store manager to buyer, where we would travel to New York, Philadelphia and trade shows. I received my entrepreneurial spirit from my family and enjoy owning my own small businesses now. I was educated at Vanderbilt University, where I earned a bachelor's degree with honors in geology with an environmental concentration. I went straight to graduate school at University of South Florida, College of Marine Science, and earned a master's in marine science, where I specialized in geochemistry. After graduation I worked for the Institute for Business and Home Safety, where I researched and shared mitigation measures to reduce property damage from natural disasters. Having been in St. Petersburg since graduating college, I realized it was time to move back to my other home in NJ, so I decided to serve as an AmeriCorps volunteer based out of Atlantic County in 2002. My host agency was the Atlantic County Utilities Authority. After my year of service, I was hired by the utilities authority, then I went to work for the City of Ocean City doing some of the same work I did at the utilities authority (environmental research, marketing/communications, website design/authoring, grant writing and management). From that point until 2019, I worked as a consultant for various municipalities and clients in South Jersey, helping to make them more sustainable. Another notable client was an environmental nonprofit Patcong Creek Foundation. Since 2020, I have been focusing on my own businesses and have been dedicated to volunteering for the Somers Point Democratic Club, Atlantic County Democratic Committee and now my run for state Assembly.
Political background: I have never served in an elected position, but I did serve as city council-appointed chairperson for the Somers Point Green Advisory Committee from 2014 to 2023 and mayor-appointed chairperson for the Somers Point Environmental Commission from 2015 to 2023. I am a non-voting member of the Atlantic County Democratic Committee Executive Board. I was the chairperson for the 47th annual Atlantic County Democratic Convention in 2022.
Why are you running for office? We have entered an era where science, reason and education are under attack. I feel strongly that we need more individuals that will make evidence-based decisions to serve in government. Frustration with the prevalence of misinformation about renewable energy was part of my inspiration for running because clean energy is about more than just the environment. It's about building our economy, creating good-paying union jobs, and reducing our dependence on foreign oil. As New Jersey moves to achieve its sustainability goals, it's our job to help the public understand the reasoning behind our actions. The 2nd District is where my husband and I have raised our family. As a member of the Assembly, I want to be a part of making sure it's an amazing place to live for generations to come.
Key election issue: A key issue in this race for the Statehouse is protecting the freedom and health of every New Jersey resident. I want to ensure that New Jersey does not follow the path of states that are stripping citizens of their rights – women and other minority classes, including LGBTQIA+. We need to stop the acceptance of discrimination and hate. Protecting women's reproductive health care is a critical issue. Disastrous outcomes result from limiting funding for women's health. A $7.45 million cut during the Christie administration led to breast and cervical cancer increasing 5.2% for all women statewide, and when broken down it increased 6.6% in Black women and an astounding 25.1% in Latinas. Attacks on funding for family planning services is also a socioeconomic issue, so I would work to ensure funding for services that protect women's health. This issue is one of individual autonomy and equality among genders.
Not only do we need to protect the rights of all people, we need to ensure that neither women nor their doctors are criminalized for making health-care decisions. The current administration and Assembly made great strides to protect women's health care and reproductive rights, while also battling misinformation on these topics. I will work to protect the great work NJ Democrats have done in response to the extremism that followed the overturning of Roe v. Wade, such as protecting the Reproductive Freedom Act codified in the NJ Constitution. I will continue to support increased funding for women's health care to maintain the health of our citizens. I will work to ensure that we prevent discrimination in education and fight misinformation with science-backed and evidence-based communication campaigns. I will ensure that we follow the advice of experts and don't make decisions based on opinion and misinformation.
Example of a successful project: Innovation, efficiency and communication are always goals of projects I undertake, whether that is writing and managing grants, rolling out projects that will save communities and businesses money, or raising funds for the protection of natural resources. I wrote and managed a major water conservation grant for the Atlantic County Utilities Authority when the county was in a severe drought in the early 2000s. I specifically loved this project because it involved a marketing campaign to the general public; a direct campaign with businesses in the hospitality industry; working directly with home improvement stores to educate shoppers on water-conservation devices they could purchase; and developing an efficient, digital customer service intake program that was innovative at the time. The result was saving citizens and businesses money while also conserving a critical resource. For perspective, at this time Cape May County's water shortage was so dire it moved to reliance on desalination to ensure fresh water for its citizens.
Example of a challenge faced: One of the biggest challenges for me was caring for my mother for five years while she suffered from dementia. My sons were 5 and 7 when she started getting sick, and 10 and 12 when she passed. There were two specific challenges that I faced and continuously worked to overcome. The first was time management. While constantly managing my mother's needs, my children's needs, working and volunteering, I learned quickly that it was impossible to do it all and relied on a support system. We were creative with selecting activities that brought everyone joy. To boost my mother's spirits while she battled knowing she was losing her independence, I gave her responsibilities and made sure she knew she was helping to care for my sons. At the same time, I made a point to teach my children compassion and always shared how proud I was of their patience with my mom. The second specific challenge was balancing compassion and control. Though it would have been easier to tackle projects on my own, I included both my mom and kids in the process to foster their pride and sense of self. I also learned how to navigate many aspects of the health system, including Medicare, nearly constant appointments with specialists, hospital stays, assisted living and end-of-life care. I was able to navigate this system for my mom, who was fortunate to have ample insurance and long-term-care coverage, while also being educated and a researcher by nature. I have compassion for individuals and families who are not as fortunate and have to make tough choices regarding care and living arrangements. As a member of the Assembly I will work hard to make sure health care is affordable and accessible for New Jersey residents, especially for the most vulnerable.
On NJ's gun laws: I support New Jersey's current gun laws that have helped to protect our state from some of the rampant gun violence we have seen elsewhere in the country. Gun safety is about common sense when it comes to licensing and prevention of violence. Our licensing laws, though stringent, work. New Jersey residents' Second Amendment rights are protected, while the public is also protected from guns getting into the wrong hands. Outside of licensing, we also have laws to address mental health, specifically student mental health, and anti-bullying measures. The law allowing the attorney general to bring public nuisance violations arising from the sale or marketing of firearms that was earlier dismissed by federal court makes sense to me. There need to be consequences for damaging business practices.
On the Murphy administration's climate change proposals: I do support most of the Murphy administration's initiatives to combat climate change as I have learned about the impact of man-made climate change since the early 1990s. Though renewable energy is not perfect, it is clean and needs to be a tool in our arsenal to wean ourselves from fossil fuels. Fossil fuels are polluting and finite. I do feel that some of Gov. Murphy's timelines are aggressive in terms of only allowing electric vehicles to be sold new in 2035. I believe there is a socioeconomic impact to that policy that needs to be considered. I also feel that there needs to be a much more robust renewable-energy-based infrastructure for charging stations throughout the state (and really country) to make this a viable goal. It does make sense to me to transition new homes to having all-electric appliances as we expand renewable energy, since connecting to a renewable energy grid will help to combat climate change. I just know that the timeline needs to be reasonable, and we also need to continue to support on-home solar so residents see the affordability benefits of producing and using their own electricity. We also need to combat the misinformation about people having to change all of their appliances in their current homes.
On housing affordability and property taxes: The current property tax relief programs, Senior Freeze, ANCHOR and StayNJ, are wonderful and will help to retain and bring in more New Jersey residents. These programs directly help owners, while also both directly and indirectly helping renters. As a real estate sales professional, I see firsthand the problem with affordability. Government can encourage building of affordable units and look to transition underutilized commercial properties into affordable rental apartments. There are additional ways to support property tax relief, because a large part of property taxes in NJ are local. With many small-population municipalities being geographically close, it makes sense to help reduce costs by using shared services. Whether that includes municipalities joining county-led programs, like the new court system in Atlantic County of which I was a proponent, or sharing police departments or upper-level administrative positions, it will reduce costs and benefit residents.
Final thoughts: Since 2004, I have lived in Somers Point with my husband Bob, where we are proud to be raising our two sons. My husband is a firefighter with the Ocean City Fire Department and president of the International Association of Fire Fighters, Professional Firefighters Association of New Jersey Local 4032.
---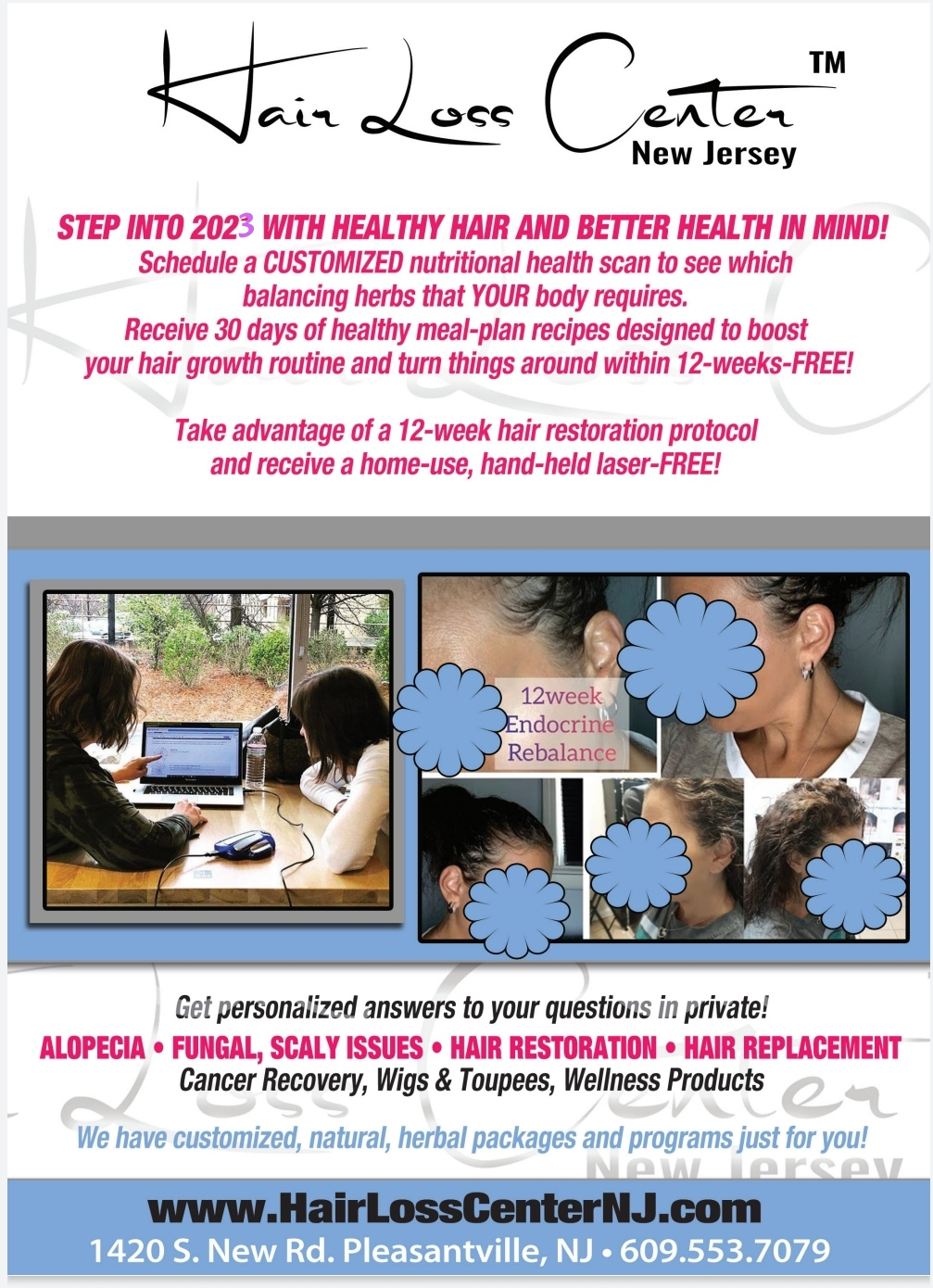 ---
Thanks for reading the whole story!
At Atlantic City Focus, we're committed to providing a platform where the diverse voices of our community can be heard, respected, and celebrated. As an independent online news platform, we rely on a unique mix of affordable advertising and the support of readers like you to continue delivering quality, community journalism that matters. Please support the businesses and organizations that support us by clicking on their ads. And by donating today, you become a catalyst for change helping to amplify the authentic voices that might otherwise go unheard. And no contribution is too small, $5, even $1 is appreciated. Join us in making a difference—one uplifting story at a time!