Le Diner En Blanc Comes Back to AC
The international outdoor picnic found its way to the resort last year and has already taken hold in the hearts of residents and visitors alike.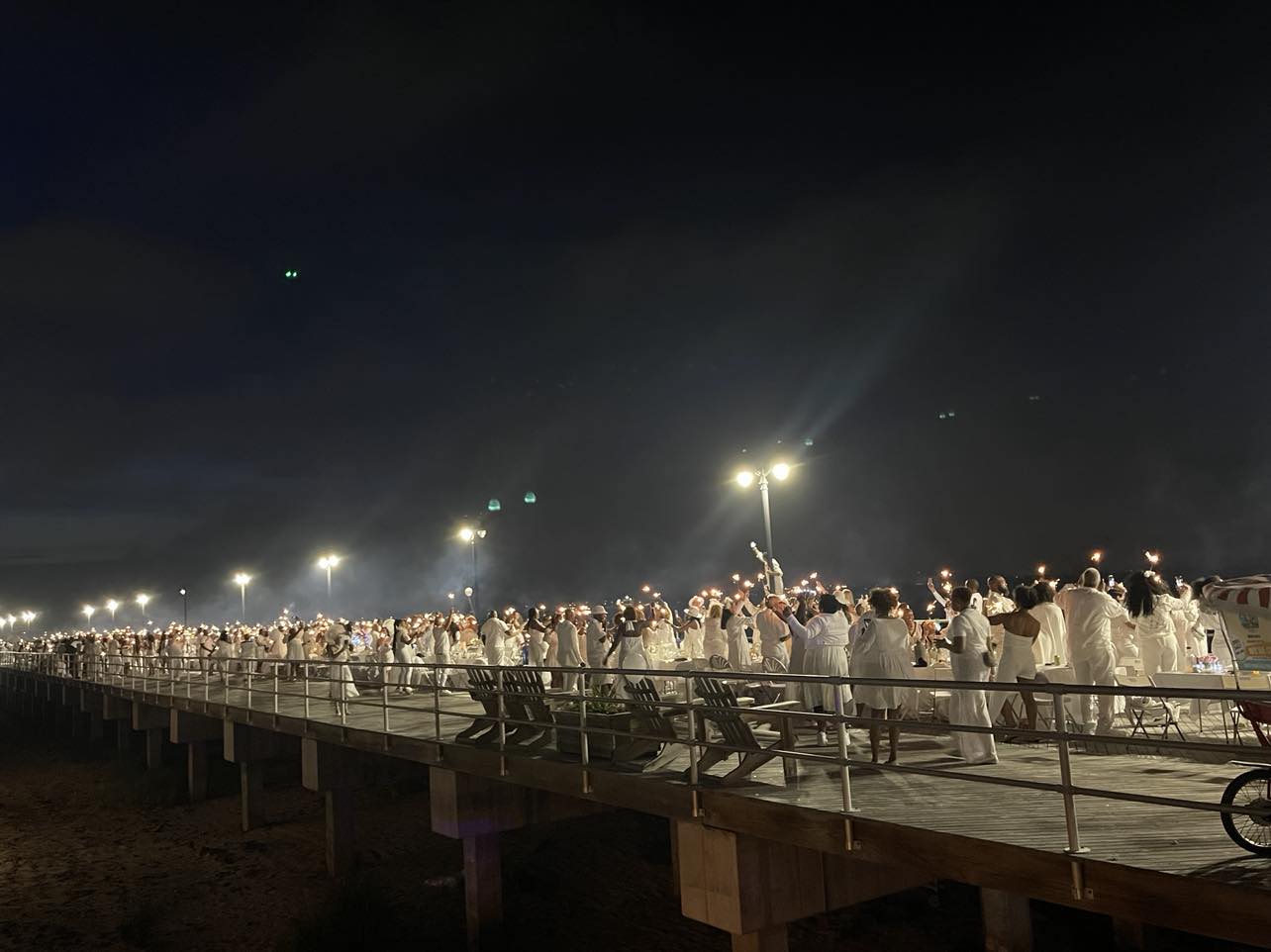 ATLANTIC CITY — Thousands converged on the Boardwalk on Saturday, June 24, donning all white for Le Diner en Blanc Atlantic City.
The international outdoor picnic found its way to the resort last year and has already taken hold in the hearts of residents and visitors alike.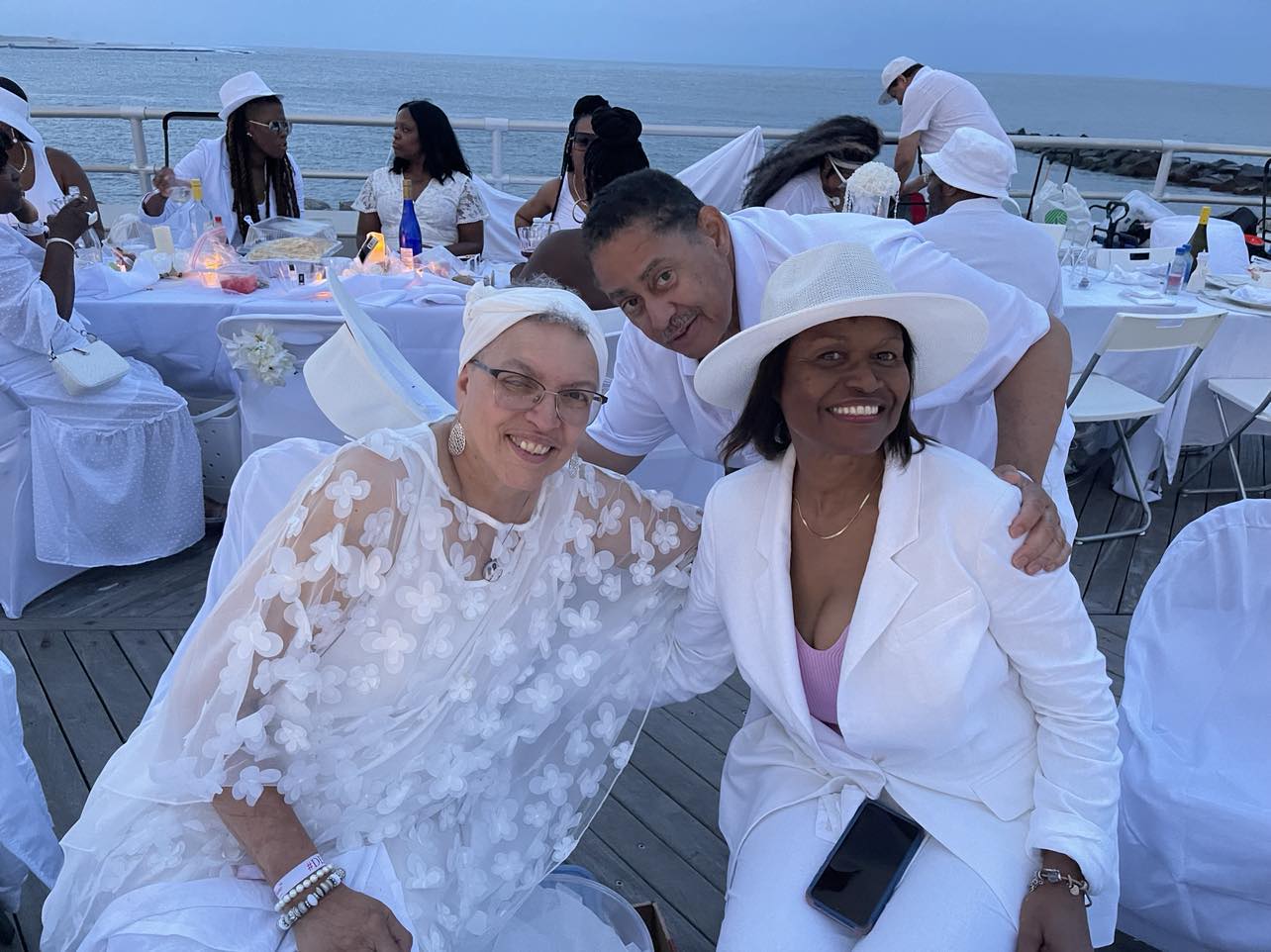 Shermaine Gunter-Gary, of Atlantic City, founder of Empowerment Tools Coalition, a nonprofit organization that serves organizations dedicated to helping youth, attended with her family and friends Kenny and Maxzine Logan from King of Prussia, Pennsylvania.
"We were here last year. We enjoyed ourselves immensely so we came back this year," Gunter-Gary said. "This is our second time here with Shermaine. It's definitely not hurting for people."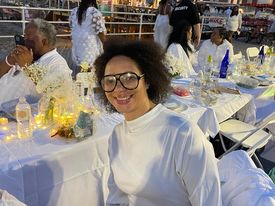 Dara Hudson, president of the Atlantic City Kiwanis Club, said the event served as somewhat of a homecoming.
"I've seen people tonight who I haven't seen since high school," Hudson said. "It's good to come together to enjoy ourselves."
The AC Inlet was awash in white from Oriental to Atlantic avenues. A live band played at one end of the open air soiree and a DJ booth was set up at the other. There was a face painting table, a caricature artist and La Toya Sullivan, of Atlantic City, even got in on the impromptu double Dutch jump rope challenge with a LED lighted rope.
Stilt-walker Madeleine Belle, of Philadelphia, came down and took pictures with the crowd.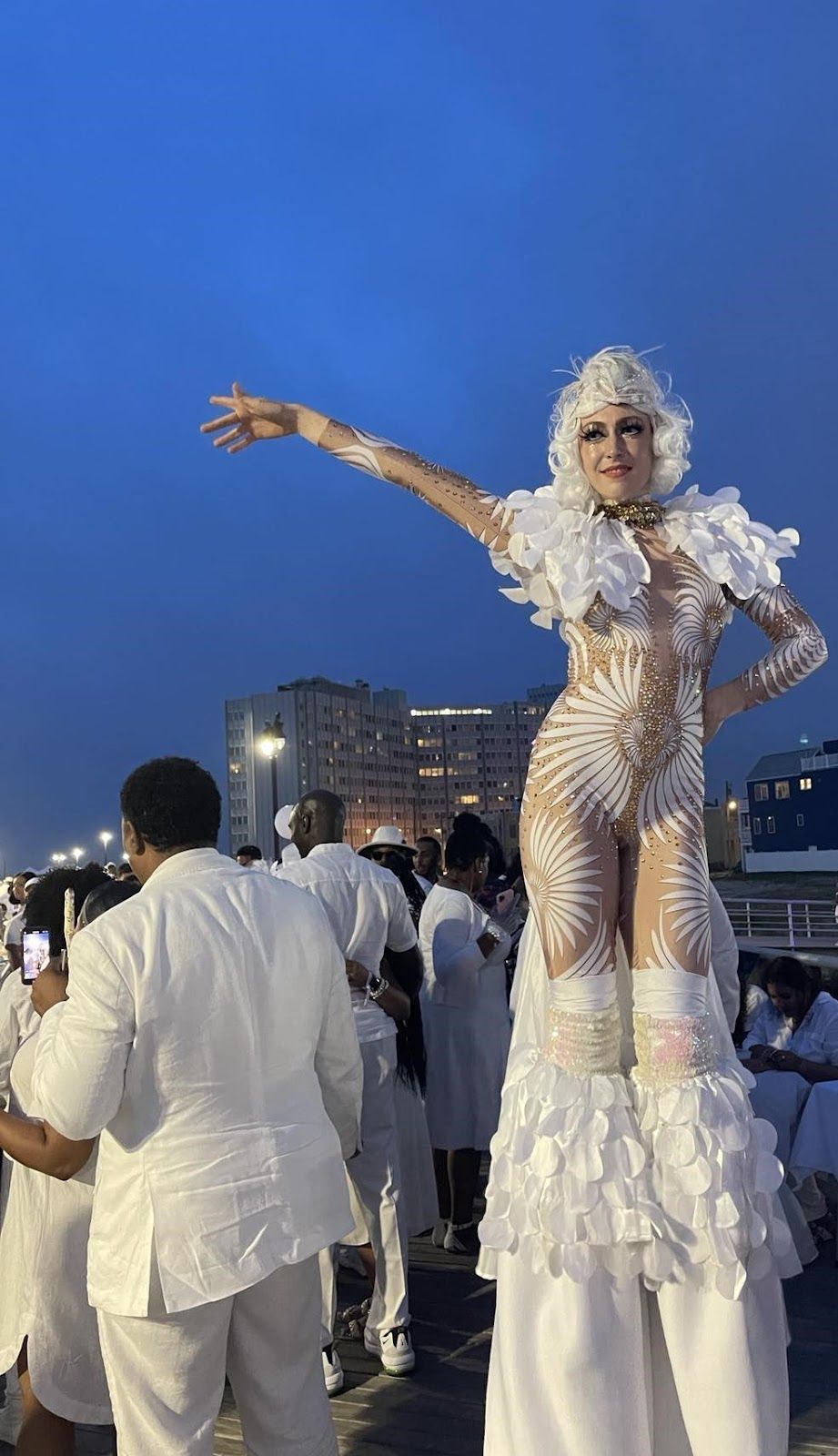 Von Purnell, of Trenton, Jessica Stewart, of Merchantville, Helen Jones-Walker, also of Merchantville and Adrienne King, of Willingboro, set an exquisite table with a tall silver candle holder and frosted white centerpiece.
"We are part of Alpha Kappa Alpha sorority and have our own 'en blanc' in Trenton, the capital city," said King. "So we come to these affairs all over to see how to make ours better."
Stewart agreed.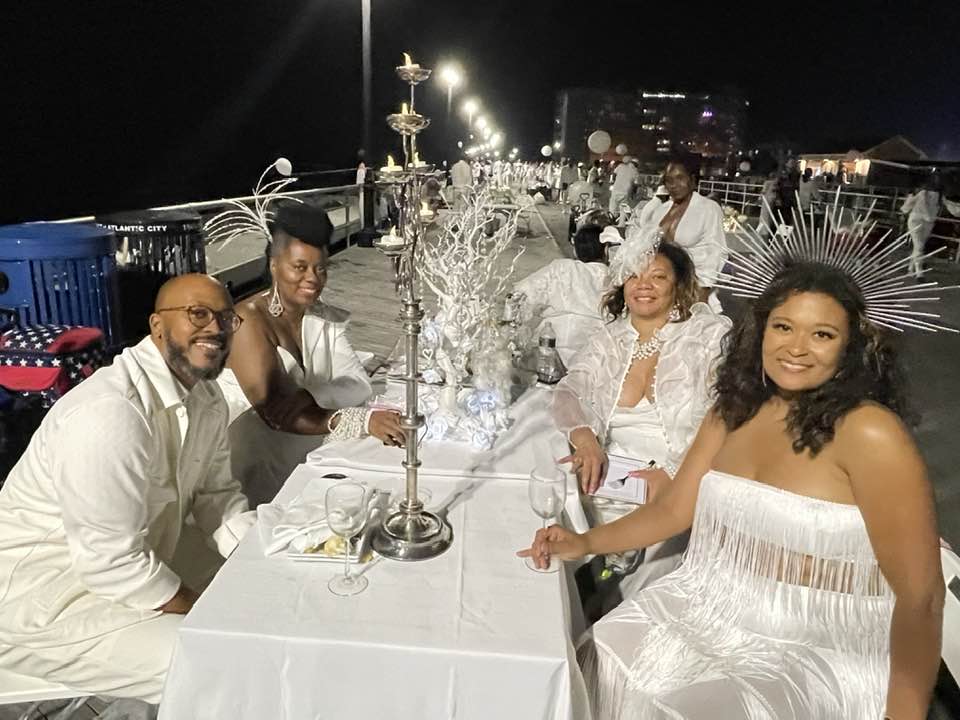 "This one is a lot of fun," said Stewart. "We love seeing the diversity and anytime you have water as a backdrop, it's beautiful."
Diners of various races and ethnicities support the Diner en Blanc brand from Europe to Africa and in various cities in the United States.
"We love seeing the diversity," Stewart said.
To see even more pictures from Le Diner en Blanc Atlantic City, visit our FB page
Part of the mystique of Le Diner en Blanc is the process. Diners buy their tickets for entrance to the picnic. Then, they supply their own food, their own tables, their own chairs and wait until the day of the event to be told the exact location of the exquisite white party. They assemble at a staging location and then most take the 15-minute or less walk with their meal, fine china and table settings to the party site via wagon.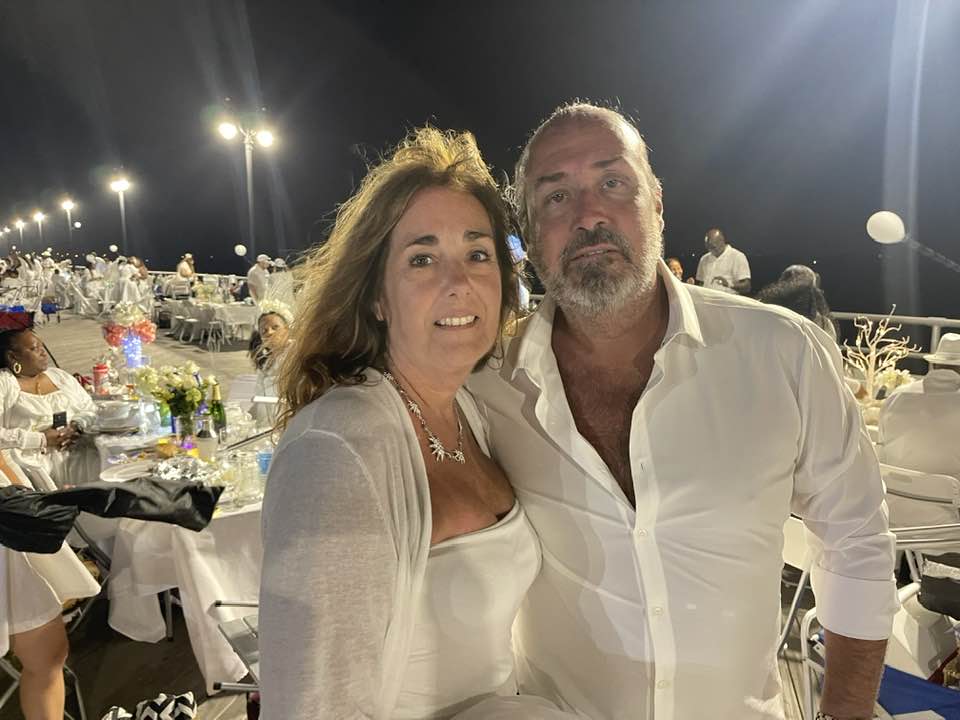 Cress and Ronnie Bloch, of Reading, pa, came down to the resort again this year. Cress Bloch said these events are all about making women happy.
"We do this for the ladies," Cress Bloch said. "As guys we would be happy drinking and smoking cigars. But we do it for them."
Still, the event is well-beloved with both men and women.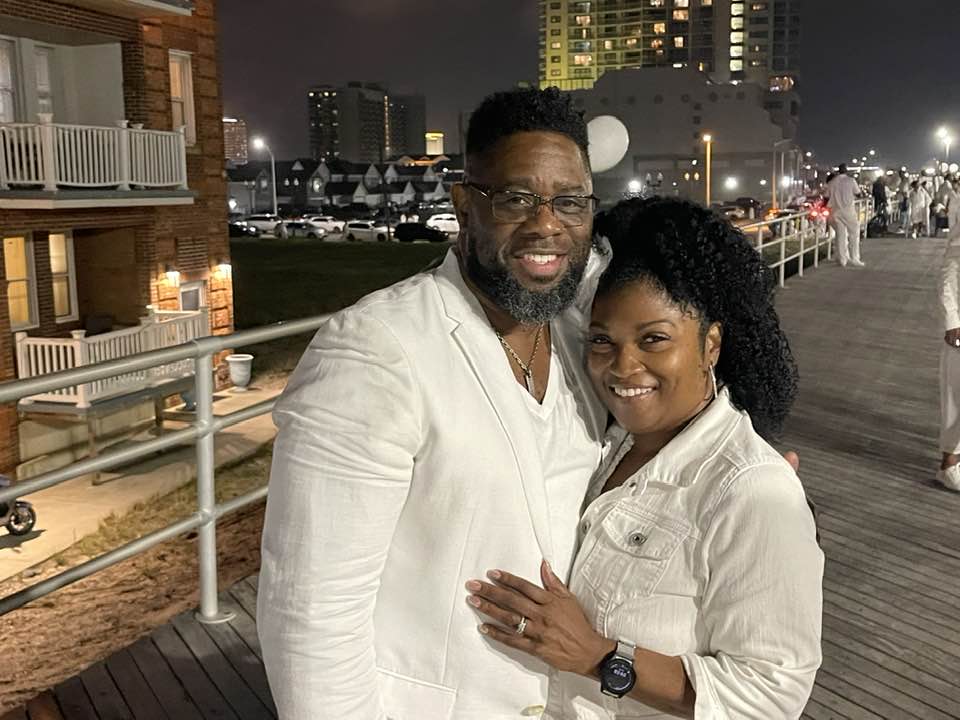 Mike and Erin Holloway, of Egg Harbor Township, said they had a great time.
"It was fantastic," Mike Holloway said.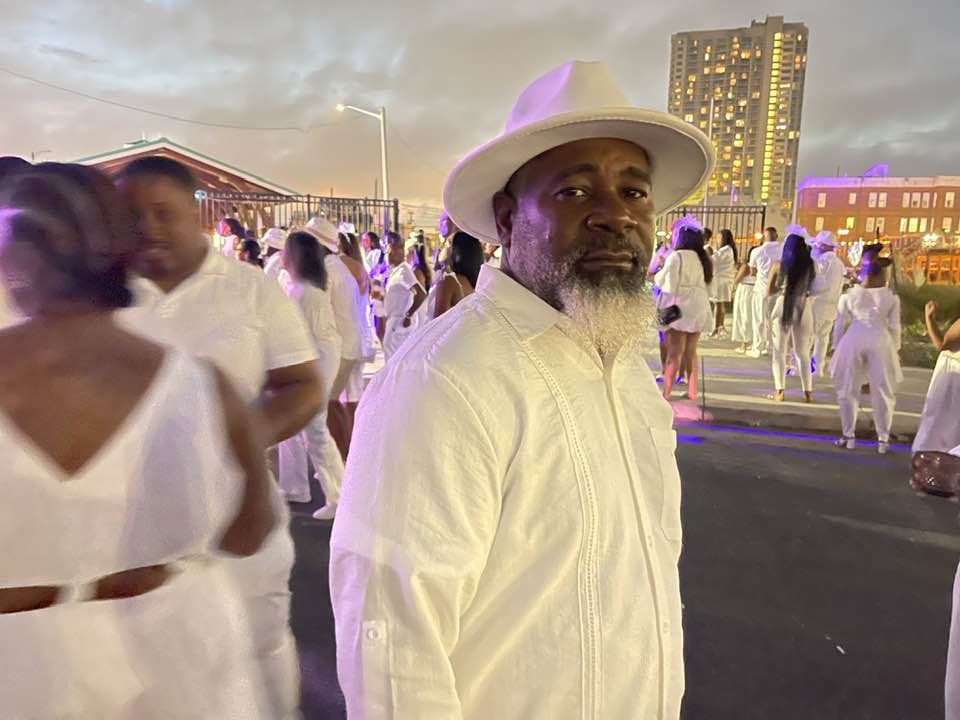 George Crouch, of Atlantic City, Agreed.
"It's outstanding," said Crouch. "It's probably one of the best events I've been to this year."
---
Thanks for reading the whole story!
At Atlantic City Focus, we're committed to providing a platform where the diverse voices of our community can be heard, respected, and celebrated. As an independent online news platform, we rely on the support of readers like you to continue delivering quality, community journalism that matters. By donating today, you become a catalyst for change helping to amplify the authentic voices that might otherwise go unheard. And no contribution is too small, $5, even $1 is appreciated. Join us in making a difference—one uplifting story at a time!