Law Enforcement, Civic Leaders Walk Neighborhoods to Promote Understanding
The community walk, which has been held for seven years, is designed to improve community relations.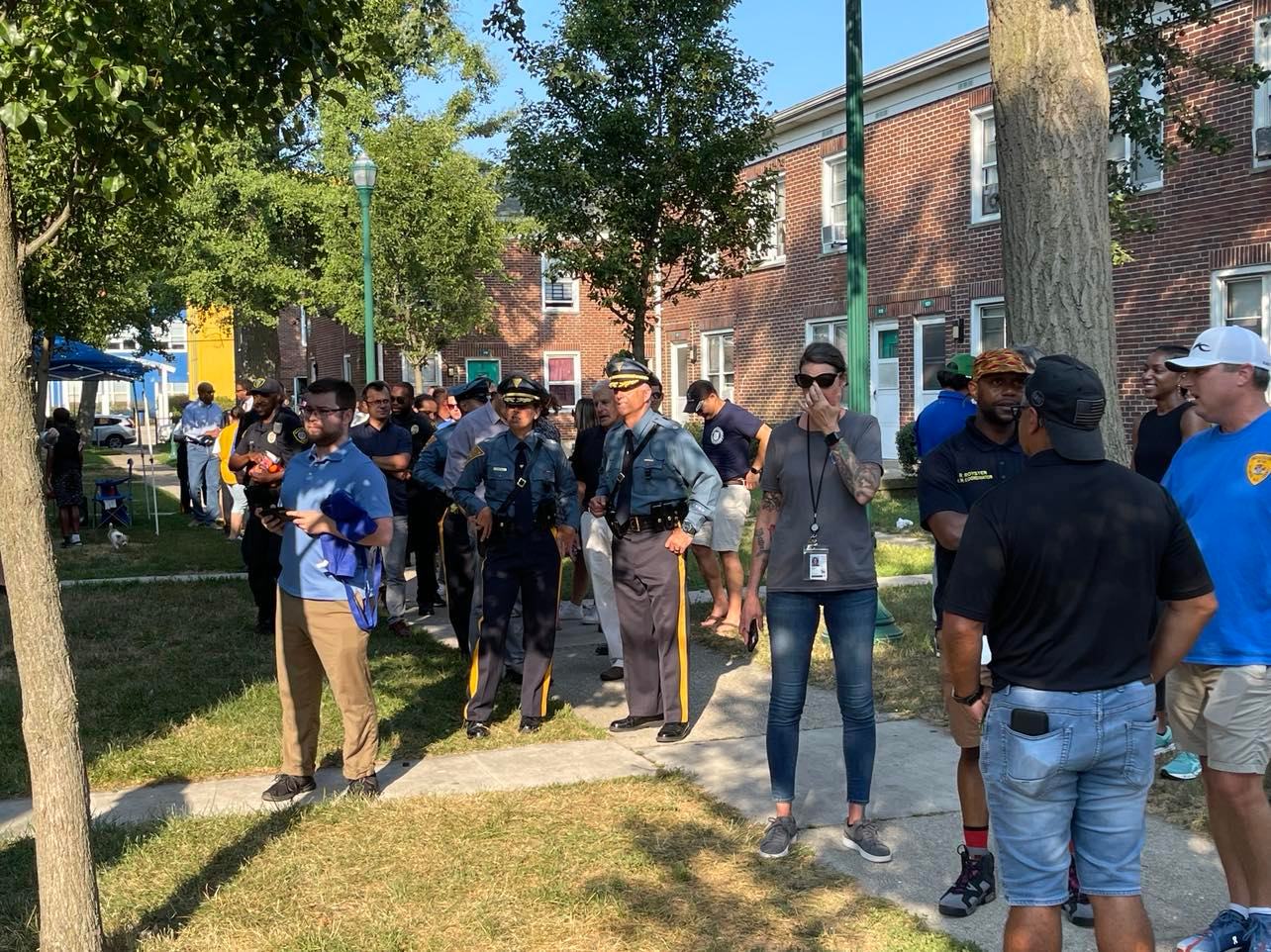 ATLANTIC CITY — Law enforcement officers and civic leaders converged on the Stanley S. Holmes Village & Extension and Adams Court neighborhoods on Thursday Aug. 4 to promote understanding and generate goodwill.
National Association for the Advancement of Colored People Atlantic City Branch President Kaleem Shabazz, who also serves as the resort's 3 rd Ward Councilman said the hope is to get residents to view the authorities differently.
"We're here to have law enforcement in the community in a nonthreatening situation," said Shabazz. "We want to improve relationships within the community and law enforcement."
The community walk has been held for seven years, Shabazz said.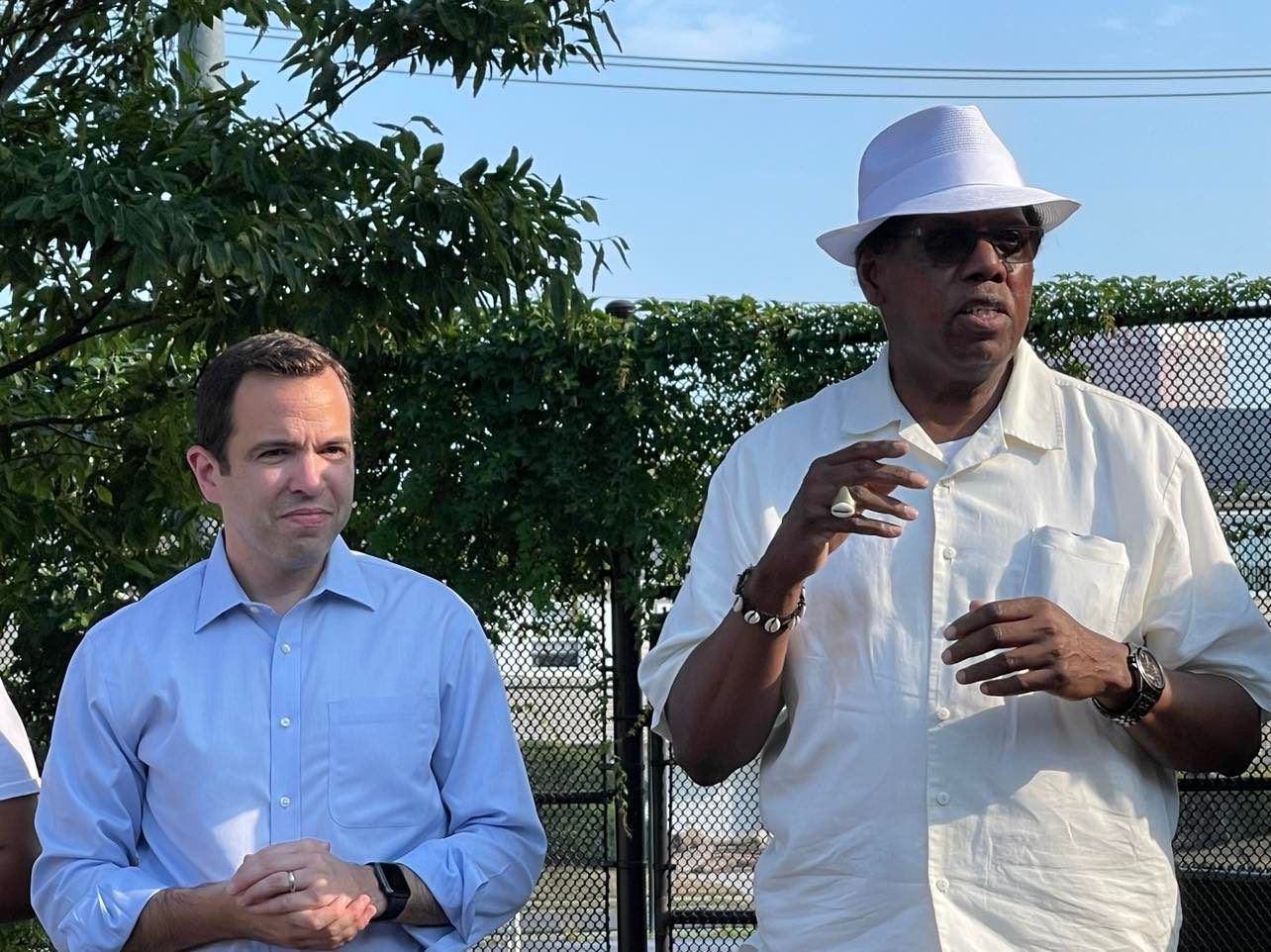 Acting Attorney General Matthew J. Platkin, Atlantic County Prosecutor William E. Reynolds and Acting Atlantic City Police Chief James A. Sarkos were among the law enforcement professionals who attended the walk. Sen. Vince J. Polistinia (R) Atlantic, Assemblyman Antwan L. McClellan (R) Cumberland, Atlantic City Councilwoman Latoya Dunston, Atlantic City Board of Education member Subrata Chowdhury and Pleasantville Councilwoman Carla Thomas were also among the elected officials who also attended the event.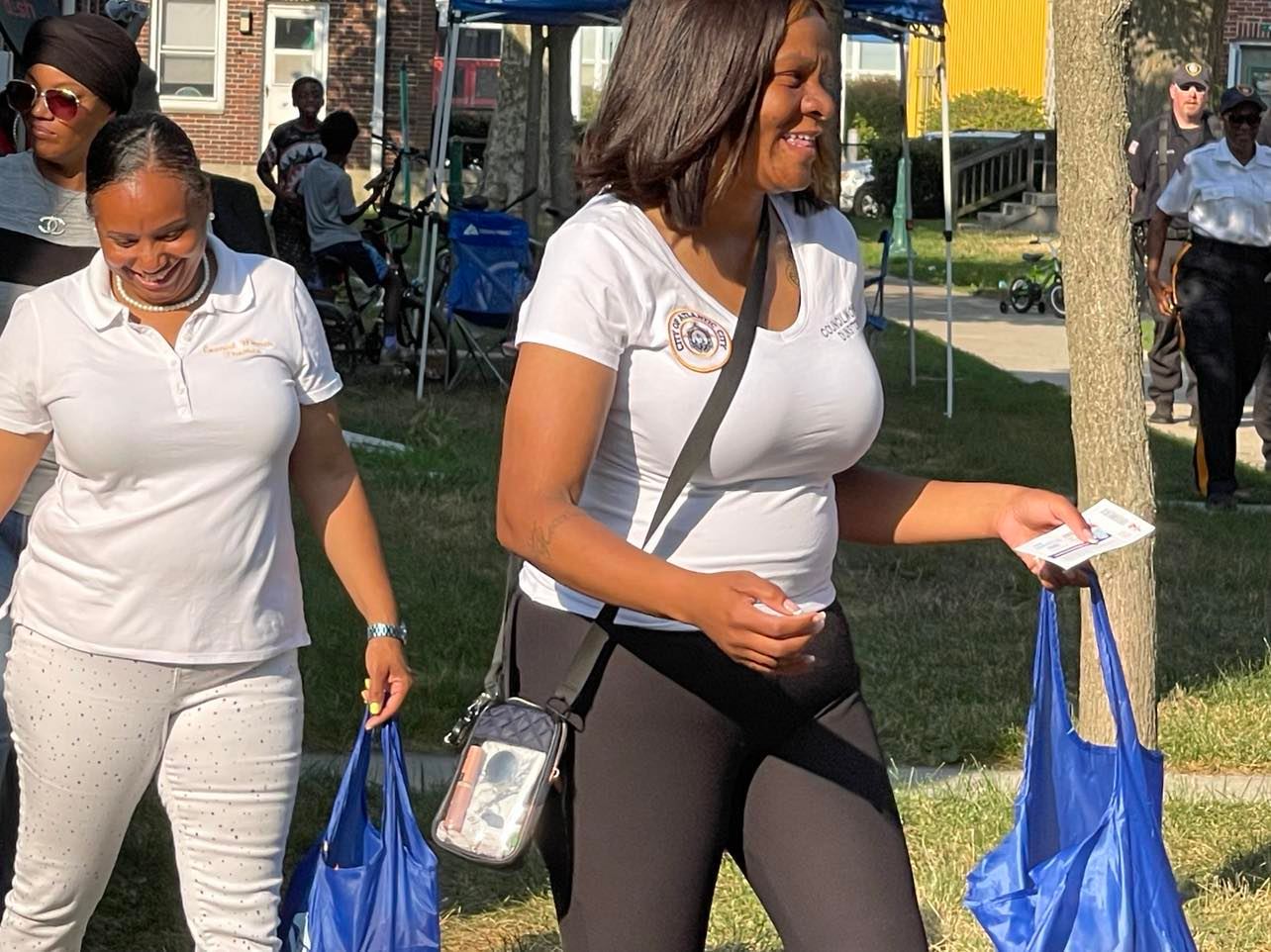 "We want to give the message that we want peace and we are always with you," said Chowdhury.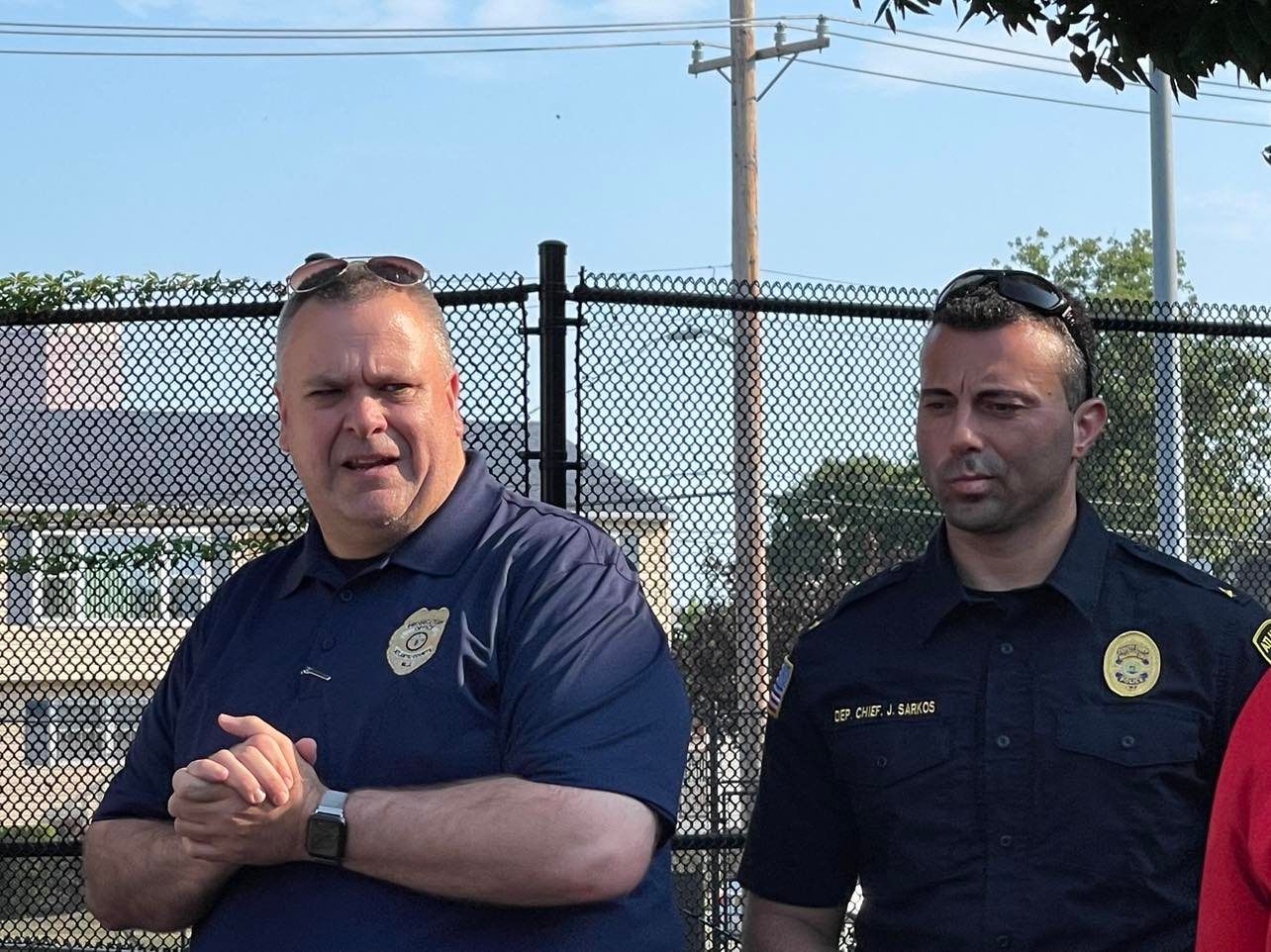 "One of the things we pride ourselves on is stopping and listening to people," added Reynolds. "If you actually have a dialogue maybe you might change one person's mind."
Relationships between communities of color and law enforcement have been tense in recent years in various parts of the country following the death of George Floyd in police custody on May 25, 2020, in Minneapolis, MN.
Floyd, who is Black, died after former police officer Derek Chauvin, who is white, knelt on his neck for more than nine minutes. The interaction began after a store clerk called police on Floyd because he believed the 42-year-old bought cigarettes with a counterfeit $20 bill. Police pulled a gun on Floyd who was initially cooperative during the arrest. Floyd resisted when police attempted to put him into a police car, saying that he was claustrophobic. Floyd's death prompted nationwide protests of police brutality.
Chauvin was later sentenced to more than 20 years for depriving Floyd and a 14-year-old boy of their constitutional rights to be free from the use of unreasonable force from a police officer.
Floyd's death came on the heels of the murder of Ahmaud Arbury near Atlanta, Georgia in February of 2020 and the death of Breonna Taylor in Louisville, Kentucky in March 2020.
Arbury, a 25-year-old Black man, was shot dead by a white father and son, along with their neighbor in a suburb of Braunschweig, Georgia.
Travis McMichael, his father Gregory McMichael and their neighbor William "Roddie" Bryan, were all convicted of hate crimes in connection with Arbury's death.
Taylor, 26, was shot dead in her apartment just after midnight on March 13, when police busted through her door using a no-knock warrant that permitted officers not to announce they were police. Taylor, a Black emergency medical technician, was asleep in bed with her boyfriend who thought an intruder had broken into the home. The boyfriend, Kenneth Walker, fired one shot from his legally owned gun injuring one of the officers who then returned fire killing Taylor.
One former Louisville officer has pleaded guilty to providing false information to a judge for the purpose of obtaining the warrant to search Taylor's home.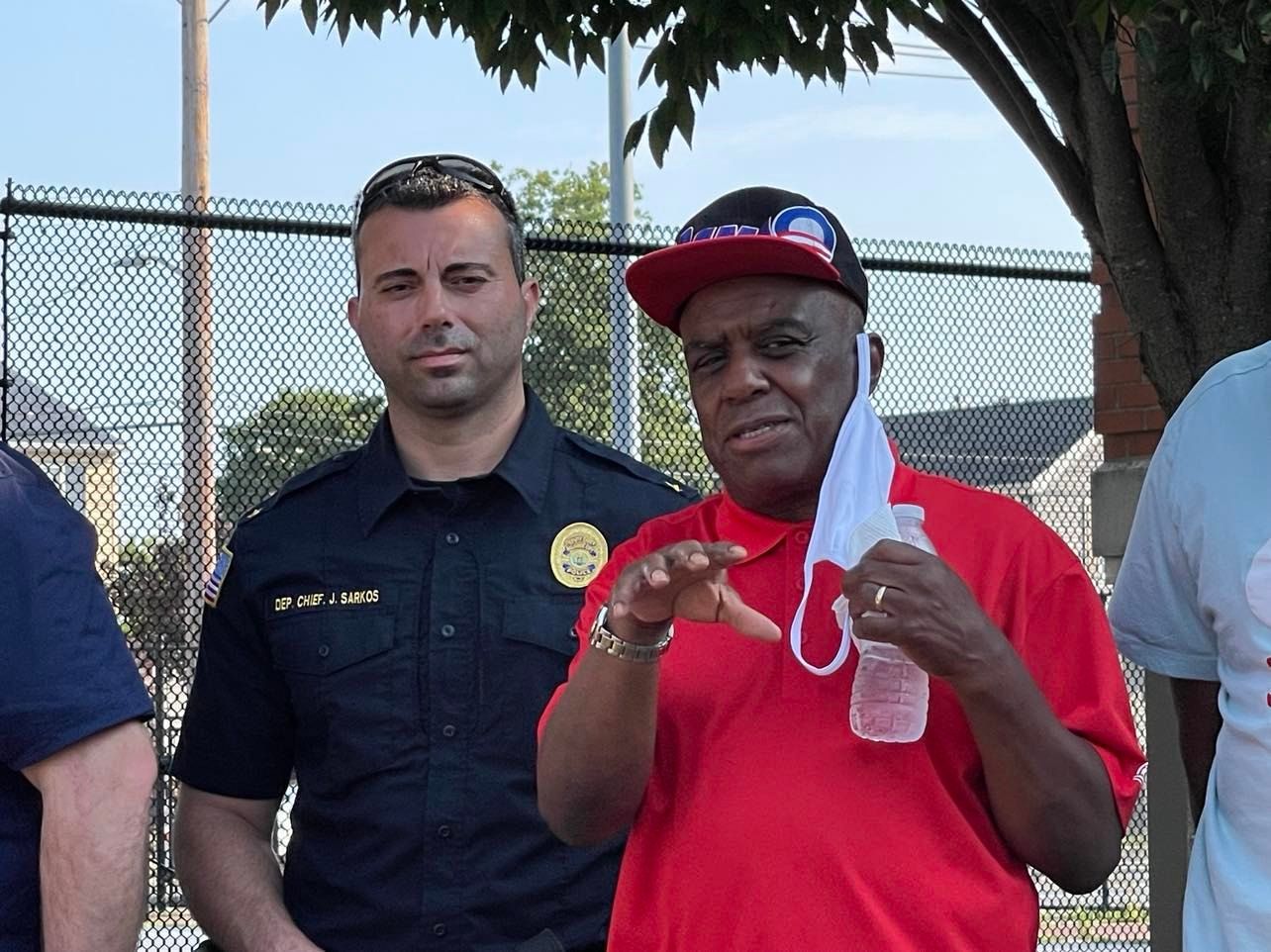 Perry Mays, Chairman of the Coalition for Safer Communities, said events such as these encourage collaboration.
"Events like this are very important because in other parts of the country they can't have this," said Mays.
Bishop R. Fulton Hargrove II, president of the Fellowship of Churches of Atlantic City and the Vicinity said everyone has a part to play in making communities better. That's why the Fellowship of Churches offers numerous programs such as Moving without the Ball, a mentoring program and C-TAC which stands for churches taking a corner, where congregations pray for specific neighborhoods.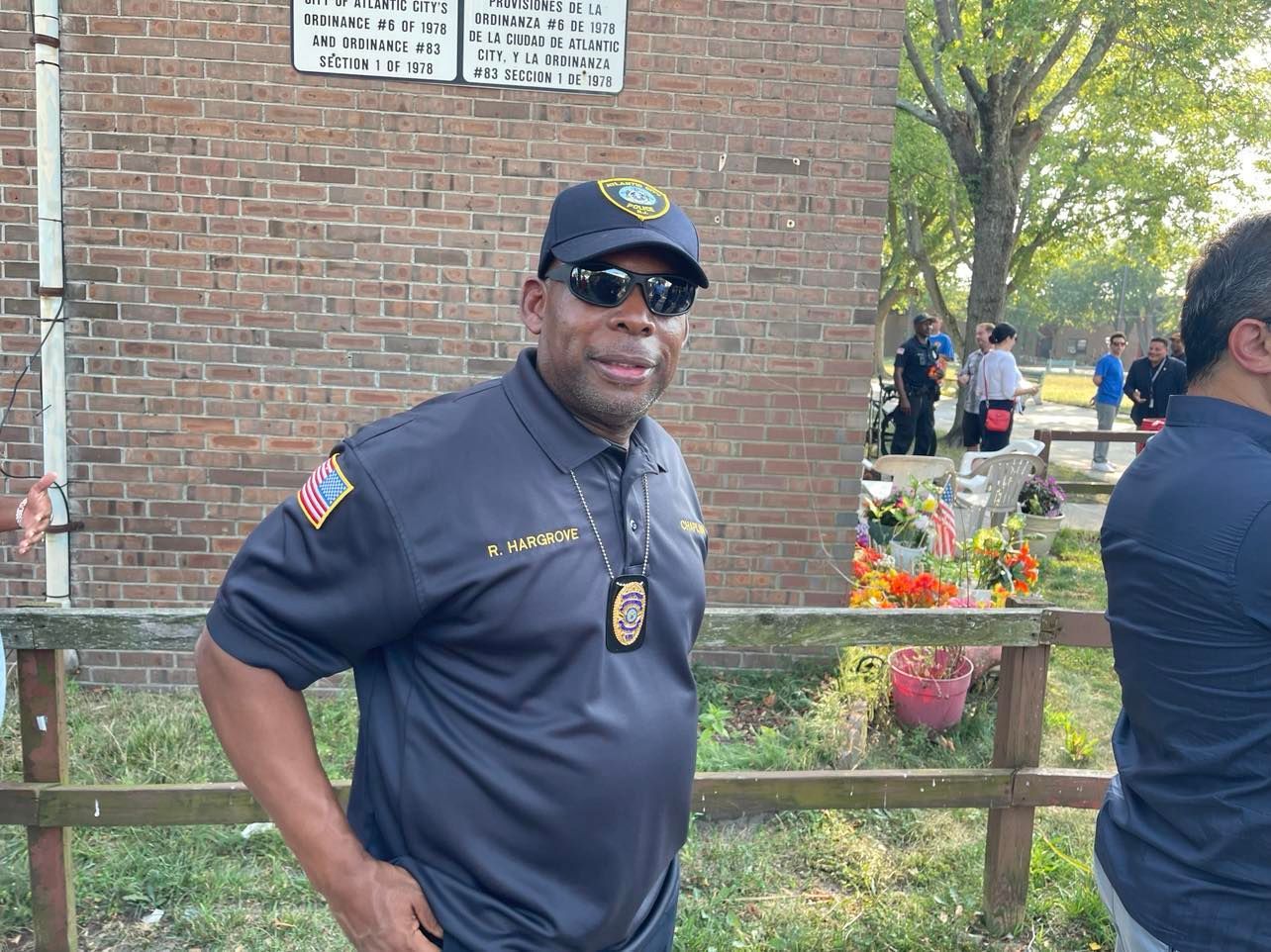 "We adopted the theme that our theology must affect our anthropology and our anthropology must affect our sociology," Hargrove said.
Platkin said community engagement helps generate positive feelings within neighborhoods.
"This is really the best of what we do," Platkin said. "When we have strong partnerships, we have stronger and safer communities."