Judge Joe Brown and Rev. Dr. Michael Eric Dyson Talk Politics before Mid-Term Elections
Education, voter suppression and the Black Lives Matter movement were just a few of the topics they addressed.

WILMINGTON, DE — Retired Daytime television personality Judge Joe Brown and political analyst Rev. Dr. Michael Eric Dyson don't exactly agree on the issues plaguing the African-American community.
But they aren't diametrically opposed either.
The national icons faced-off on Thursday Nov. 3, at the Wilmington Public Library in a political theater-style debate that apparently drew conservatives toward Brown and liberals toward Dyson.
Education, voter suppression and the Black Lives Matter movement were just a few of the topics they addressed. They also gave their opinions on President Joe Biden's administration, the Supreme Court, and the push in recent years to defund the police.
The biggest problem impacting young Black males is the need for character development, Brown said.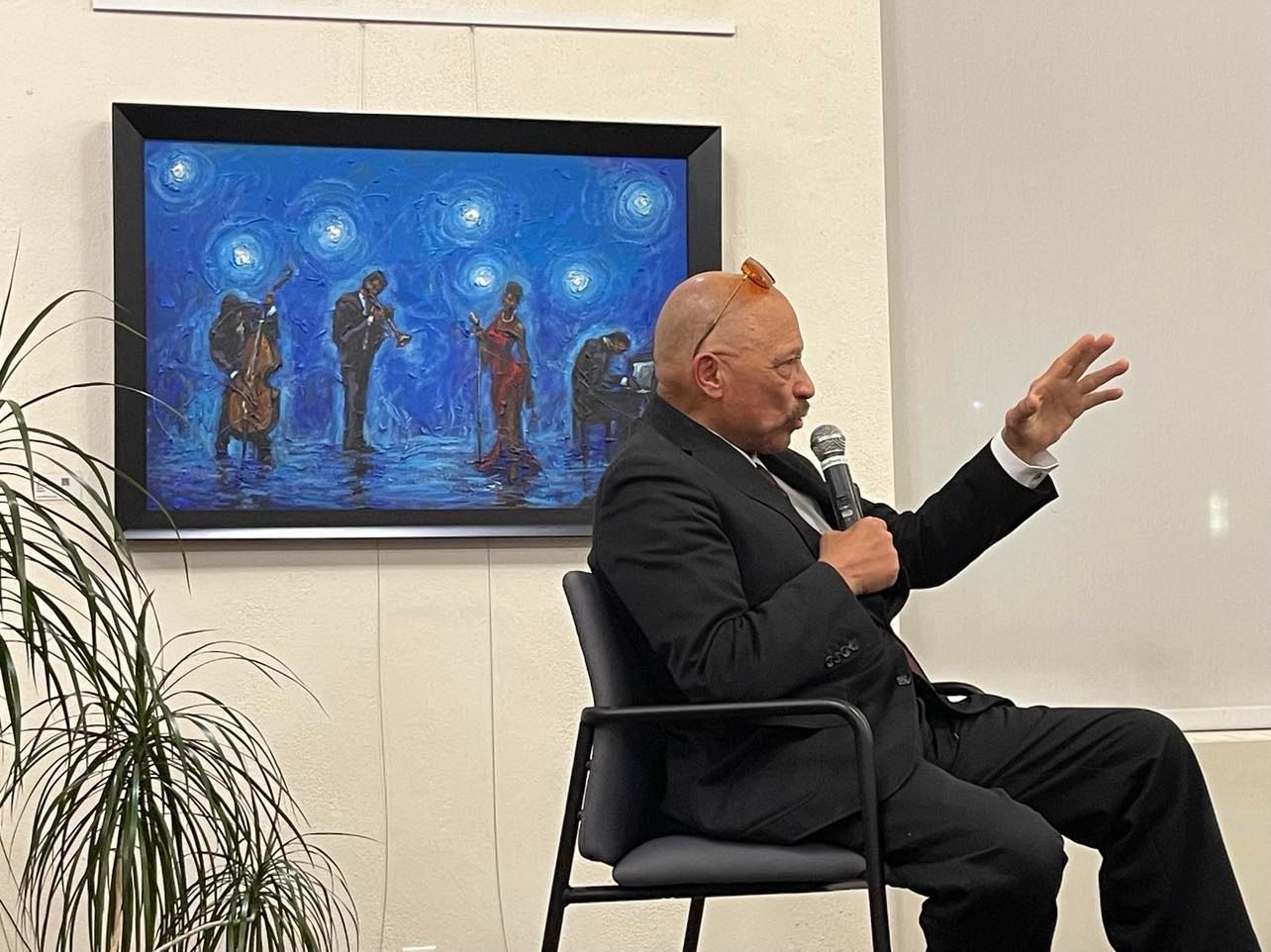 "We're seeing a lack of character in our community and across the United States because we are out of balance," said Brown. "We need women, and we need men. But we have attempted to emasculate our community, so we have no fathers in the homes. We have no fathers in the hood. We have no culture that is putting fatherhood out there so that the boys understand that they are to grow up and be men and being a man, your job is to make where you live a better, safer, more secure place filled with economic prosperity, sense of purpose, morality, and ethics."
But exhibiting honor and integrity is a learned behavior, Brown continued.
"You are men of public peace, dignity and order who can be brave and courageous when necessary and if we do not teach these young boys that, they grow up to be monsters because they're out of control."
From Dyson's perspective, opportunity is what Black males need most.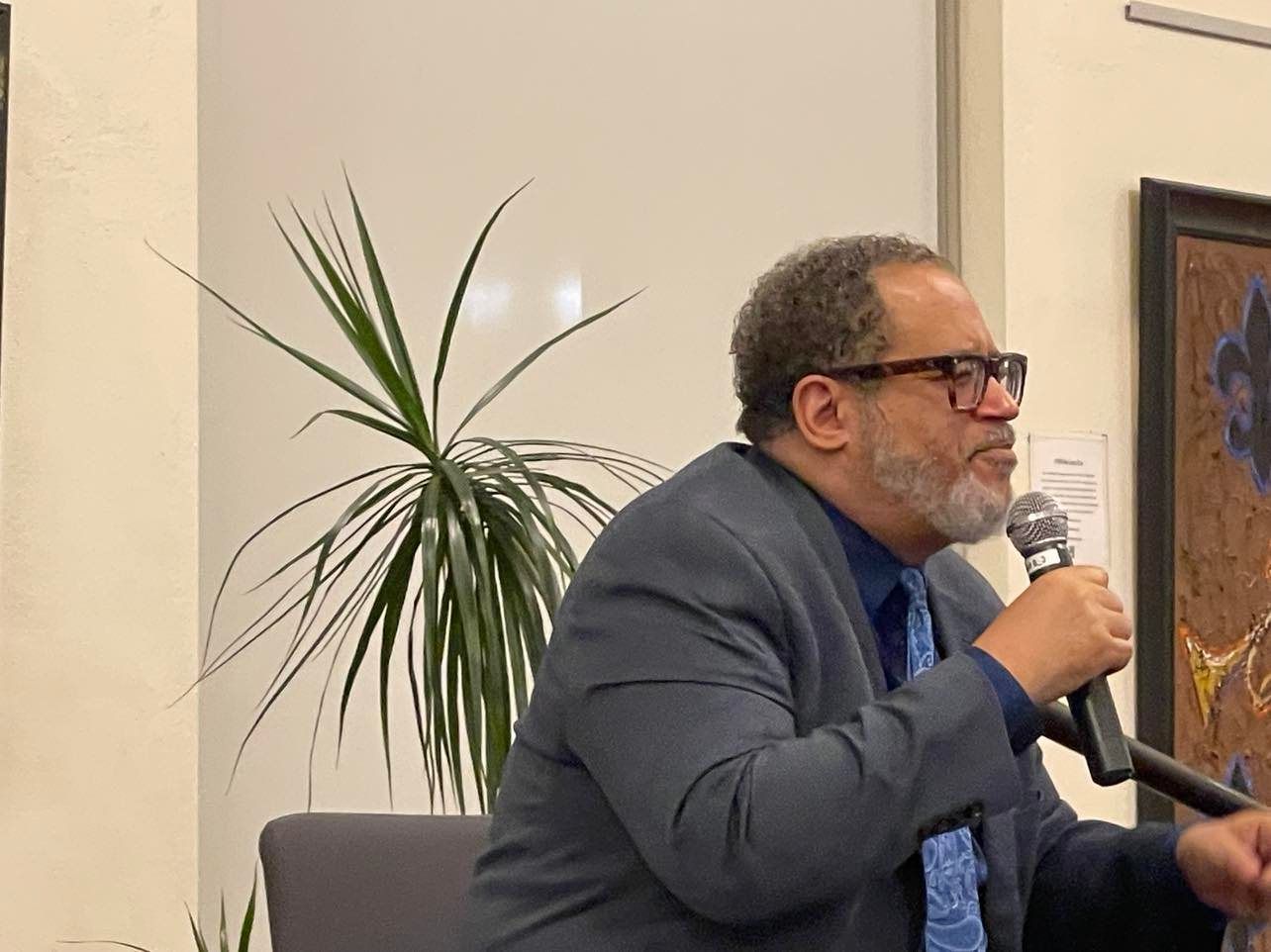 "The tragedy is our communities are gutted because of the devastation of the downward turn in the economy, the lack of access to resources, the failure to understand the necessity of a certain kind of preparation that we take upon ourselves as well the ways in which we have been discouraged from believing that our lives are worth something," said Dyson. "That doesn't absolve people of personal responsibility to address the situations in which they can discover themselves but it's also a collective and institutional enterprise as well."
Kandi Hinmon-Boone, originally of Bridgeton, NJ, said she appreciated both perspectives. But her views are more aligned with Brown.
"I like the fact that he is not afraid to tell the truth, or his truth," Hinmon-Boone said of Brown. "I'm independent. But I'm more right than left."
---
Thanks for reading the whole story!
At Atlantic City Focus, we're committed to providing a platform where the diverse voices of our community can be heard, respected, and celebrated. As an independent online news platform, we rely on the support of readers like you to continue delivering quality, community journalism that matters. By donating today, you become a catalyst for change helping to amplify the authentic voices that might otherwise go unheard. And no contribution is too small, $5, even $1 is appreciated. Join us in making a difference—one uplifting story at a time!