Introducing the Newest Members of the Tiny News Collective
The Tiny News Collective is proud to announce the six new organizations joining the collective this spring.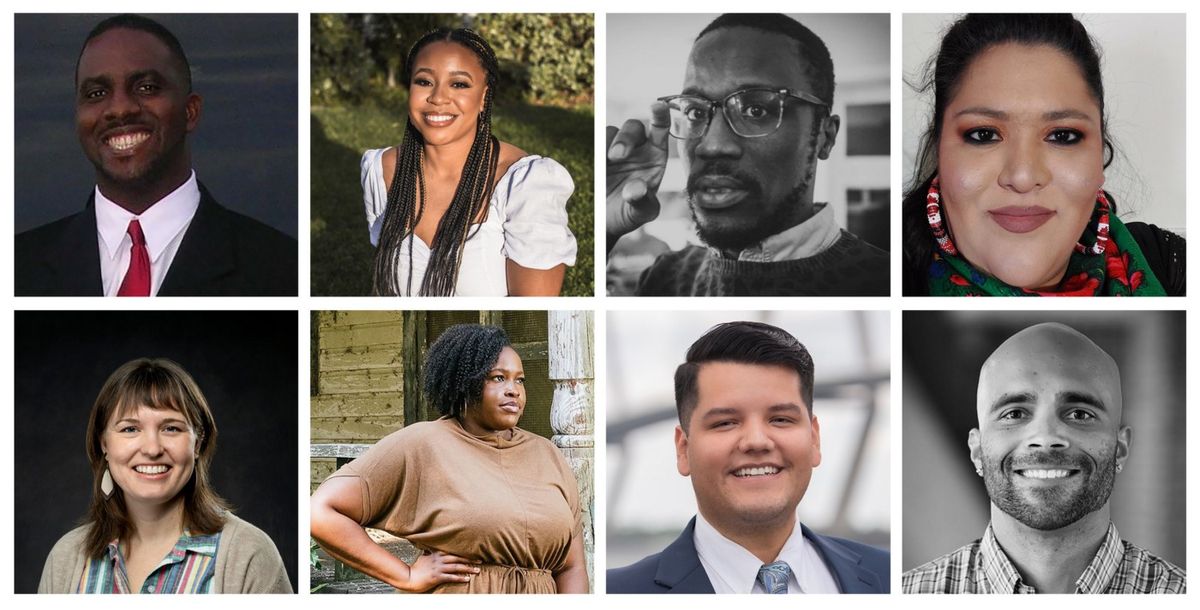 The Tiny News Collective is proud to announce the six new organizations joining the collective this spring. This application period connected us with many incredibly passionate and dedicated founders across the country and reminded everyone with TNC why this work is so critical.
These founders come from a variety of professional backgrounds, experiences with news and information and connections with their communities and all of them share the drive to meet the needs of their audiences, make space for their stories and create opportunities for their communities to participate in their work.
"The process of reviewing applications this round was incredibly difficult as we received so many outstanding applications from founders all around the country with bold and inspiring plans for building new sources of local news," said Heather Bryant, the interim executive director for TNC. "Everyone on our team is deeply excited to work with these founders and look forward to supporting their work."
Over the coming months, TNC will be working closely with these founders to launch their publications, develop and implement their publishing strategies and quickly experiment and iterate on their approach to product and revenue.
Thanks to a partnership with the Google News Initiative, each organization in this cohort will receive a $2,500 stipend to helpcreate the capacity for the founders to get started. In addition, the GNI has funded their first year of membership dues with TNC and LION Publishers.
Our new members
Atlantic City Focus
Atlantic City, NJ
Atlantic City Focus is a hyper-local news platform to encourage the African American community to share its voice with the world while also providing news and information that the community can use to combat social ills that plague the City of Atlantic City. The organization will also provide an outlet to celebrate African American culture, history and traditions. It is time for the Atlantic City community to have a safe space where people, whose voices are often overlooked and excluded from media and media ownership, can tell their own stories in their own way.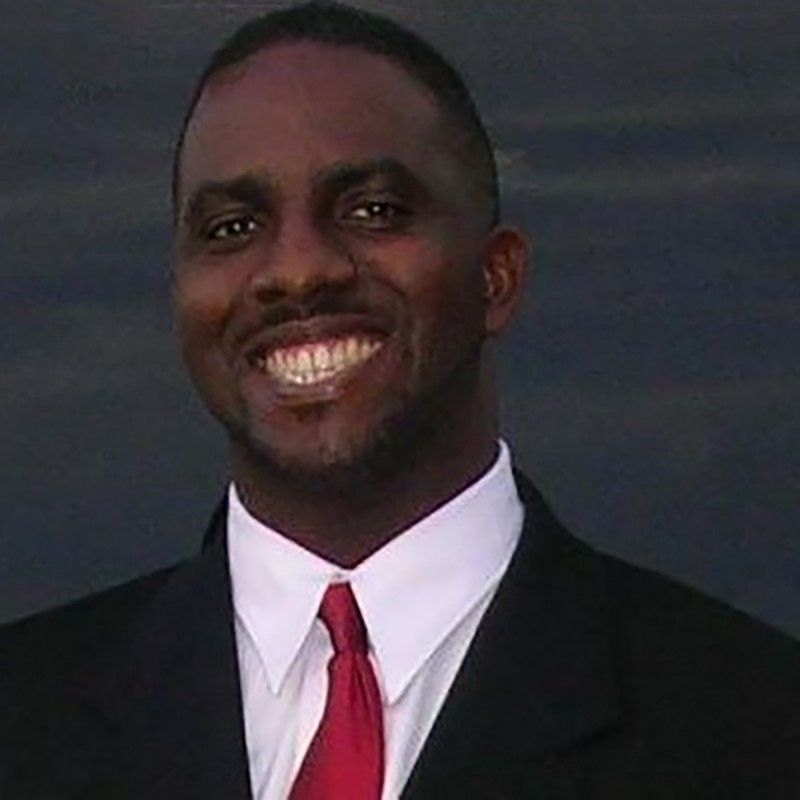 Mark Tyler
Founder: Mark Tyler
Mark Tyler graduated from Atlantic City High School in 1990 and went on to Columbia Union College, in Takoma Park, MD, which is now Washington Adventist University. Mark earned a BA degree in Journalism in 1994. His major was Journalism/Publications. His minor was Communications. Upon graduation, he accepted a three-month internship with his hometown paper The Press of Atlantic City. That three-month internship was extended to six months and in the fifth month he was hired as a professional Staff Writer. Mark worked as a Staff Writer for The Press for approximately six years before also being given responsibilities as a Weekend Assignment Coordinator. He prides himself on upholding the highest standards of journalistic integrity and has been working tirelessly to bring this news organization to life.
the art rebellion
Los Angeles, CA
the art rebellion is an independent media venture focused on the stories of artist-activists in underreported communities across the U.S. Our goal is to build community through profiles and service journalism that help grassroots artists and arts organizations create change and advocate for a more just world. the art rebellion is dedicated to artists, people who love art, people passionate about social justice, and people of color who don't see themselves reflected in mainstream media. For art institutions and policy makers, our stories will emphasize the need for additional and sustained arts funding. Now a monthly newsletter, the art rebellion will evolve into a website, social platform, and series of workshops.
Makeda Easter
Founder: Makeda Easter
Makeda Easter is an arts journalist based in Los Angeles. She's currently building a media platform dedicated to artist activists across the U.S. called the art rebellion. Previously, she worked as a staff reporter at the Los Angeles Times where she covered the intersection of the arts and identity. While there, she wrote about street dance activists who use Black social dances to fight racism, a Native playwright whose most successful work skewers white wokeness and the impact of COVID-19 on artists who are incarcerated. She has won several L.A. Press Club awards and a project she led on how social media is democratizing the dance industry won an Online Journalism Award in 2020. Makeda is also an adjunct journalism instructor at the University of Southern California.
D&N Sportscast
Miami, FL
The D&N Sports Newscast is a platform for Miami's youth sports community. Run by and for the kids in the Pop Warner leagues, our digital and print publication provides a creative platform for sports players, aspiring writers, and artists to tell the unique stories of Black Miami's favorite pastime.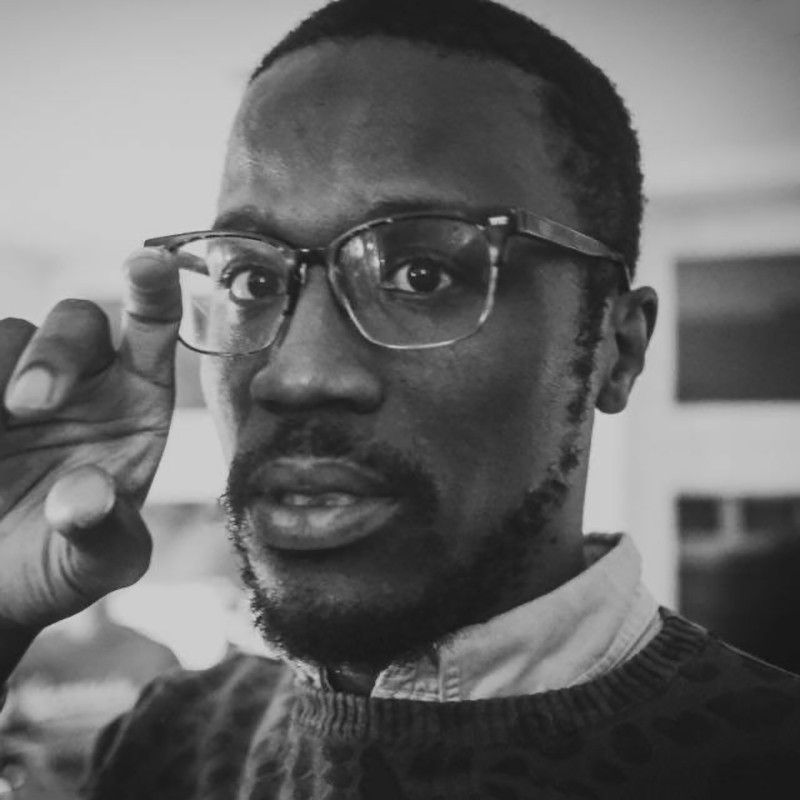 Terron Ferguson
Founder: Terron Ferguson
Terron is an initiative builder from Miami, Florida. In 2008, he earned a B.A. in Philosophy from Morehouse College in Atlanta, Georgia. He graduated magna cum laude and as a member of the Phi Beta Kappa. In 2015, he earned a J.D. from New York University (NYU) School of Law where he was the Student Convocation Speaker for his class. He then practiced law at the Equal Justice Initiative (EJI) in Montgomery, Alabama, under the leadership of Bryan Stevenson, a world-renowned litigator, activist, teacher, speaker, and author. He advocated against death sentences, children detained in adult prisons, and facilitated parole hearings. In 2017, he was selected to be a German Chancellor Fellow along with 29 other people from across the globe. He partnered with the Communications Sciences department at the Universität Leipzig to study the Holocaust, World War II, and denazification. He currently builds initiatives for corporate and non-profit clients. He owns and operates D&N Sports — which sells sporting goods, Greek paraphernalia, and custom apparel — and is building Project Equity's Black Employee Ownership Initiative (BEOI).
Four Points Media
Crow Agency, MT
Four Points Media is an independent digital media company serving the Crow Indian Reservation and surrounding area. This organization is dedicated to giving the voice back to the people of this region and getting the story right through the website Four Points Press, which is operated by the non-profit Four Points Media. The mission of Four Points is to work independently and in collaboration with the community to enrich the minds, spirits and lives of those in Indian Country by producing meaningful stories through the production of timely published and audio works, through the news website Four Points Press, and the Four Points Productions audio network. This company will also provide important educational news stories about Indian Country that inform and entertain, as well as lift Native voices and reflect the Indigenous experience in an authentic way.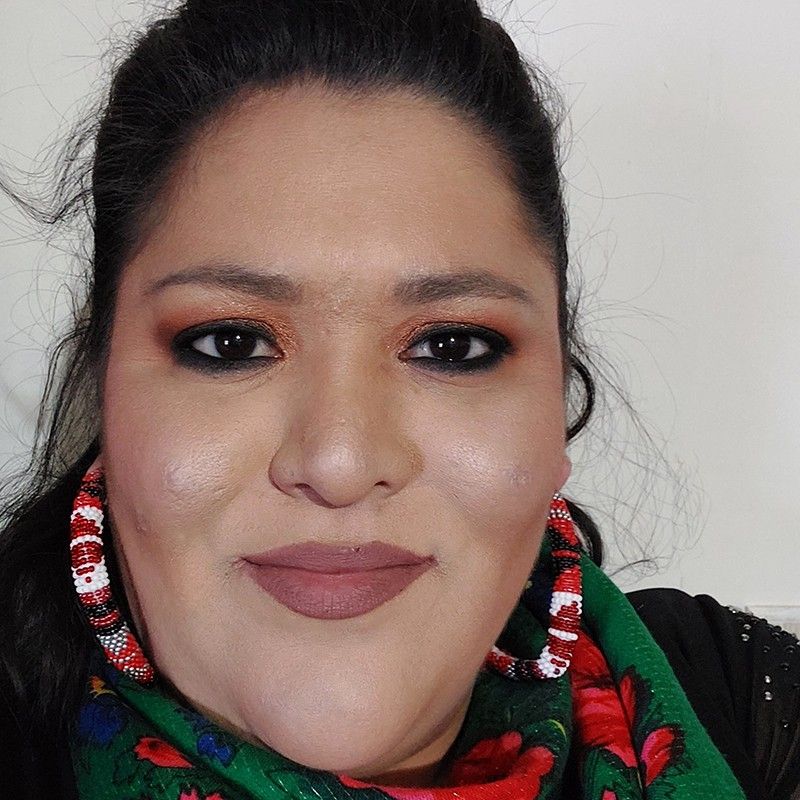 Luella Brien
Founder: Luella Brien
As a journalist Luella Brien, the founder of Four Points Media, is able to share the triumphs and tragedies of her people, which she feels is the natural evolution of the Native storytelling tradition. She also believes strongly in serving her community. She has worked as a media consultant, a communication arts instructor, tour guide, get out the vote advocate and outreach coordinator. Brien's Apsáalooke name is Akbaaítchesh, or One Who Keeps Things Good. Her name was given to her by her maternal grandfather Benjamin Big Man Sr., as a tribute to his own mother. Brien is the descendant of powerful healers, educators, and leaders and most importantly storytellers. She is a 2006 graduate of the University of Montana School of Journalism, where she received a BA in print journalism, a 2002 graduate of the Freedom Forum's American Indian Journalism Institute and a 2004 Chips Quinn Scholar.
The Optimist
St. Michael, MN
The Optimist is a digital news outlet featuring solution-centered journalism about environmental, business and social problems in greater Minnesota — the part of the state outside the Twin Cities metro. We aim to inspire and inform residents with compelling stories and captivating visuals, to empower them to engage with the challenges their communities face. Solutions journalism highlights responses to social problems with rigorous, evidence-based reporting. It doesn't dictate how to solve problems, but it provides fodder and inspiration for those taking on seemingly intractable problems. With solutions journalism The Optimist works to re-engage people burned out on news or withdrawn from civic life. In addition to producing journalism, The Optimist will support media literacy programs to help educate young people on what's behind the media they consume and empower them to become creators. The Optimist will work with emerging journalists to expand the practice of solution-centered reporting and with community journalists to help fill news deserts created by the decline of traditional news outlets. The Optimist will coordinate community events to bring people together and spur conversations about how to solve local or regional problems. In short, it will provide useful and inspiring information for problem solvers.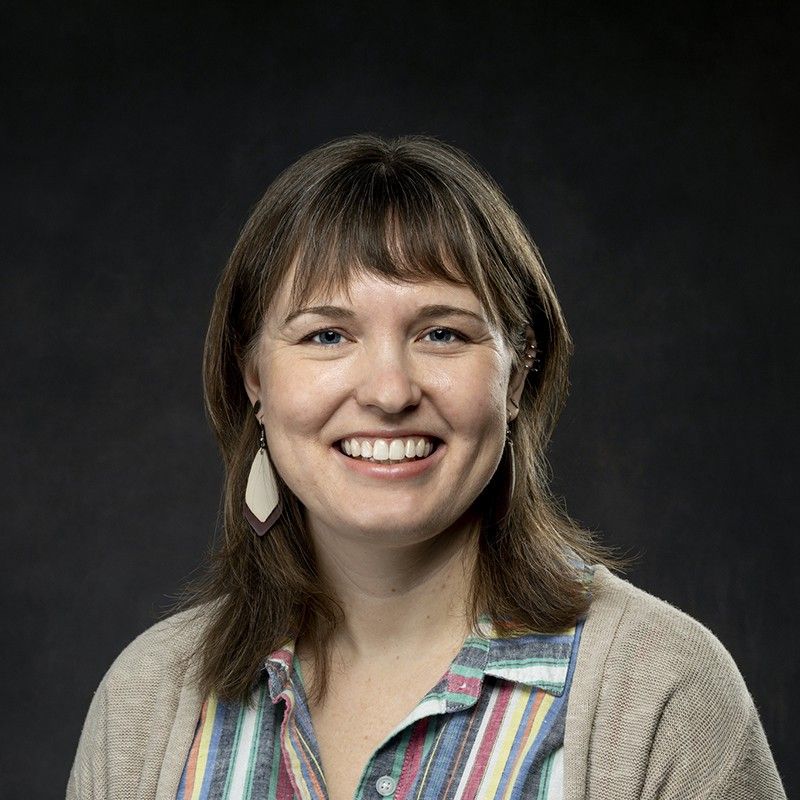 Nora Hertel
Founder: Nora Hertel
Nora Hertel is an investigative reporter and founder of a new digital news organization called The Optimist. Last year, Nora reported a series on natural climate solutions for the St. Cloud Times as a journalism fellow with the MIT Environmental Solutions Initiative. Her work has been published across the Midwest by USA TODAY, The Associated Press, the Star Tribune, Minnesota Public Radio and, of course, the St. Cloud Times where she worked from 2017 to 2021. She is recovering from a decade of covering politics in Minnesota, Wisconsin and South Dakota. She holds a master's in journalism from the University of Wisconsin-Madison and wants to assure Minnesota fans that she roots for both the Badgers and the Gophers. (Yes, it can be done.) Nora is a 2022–2023 Initiator Fellow, a social entrepreneurship program through the Minnesota Initiative Foundations. In previous lives, Nora waited tables, managed an office and taught music and French. When she's off the clock, Nora likes to run, spend time with family and friends, read and cook some decent food. She is a life-long learner, currently working on becoming more optimistic and telling more jokes.
The People's Beat
Charleston, SC
The People's Beat is a Black & Latino owned and led news organization based in South Carolina with a mission to empower Black & Brown communities through news, information, opinion and analysis. We aim to reimagine what the news media consumption means in our communities of color that have low representation in traditional media. We believe that we need to take ownership and control of our own narrative to bring about transformational change in our communities.
Founders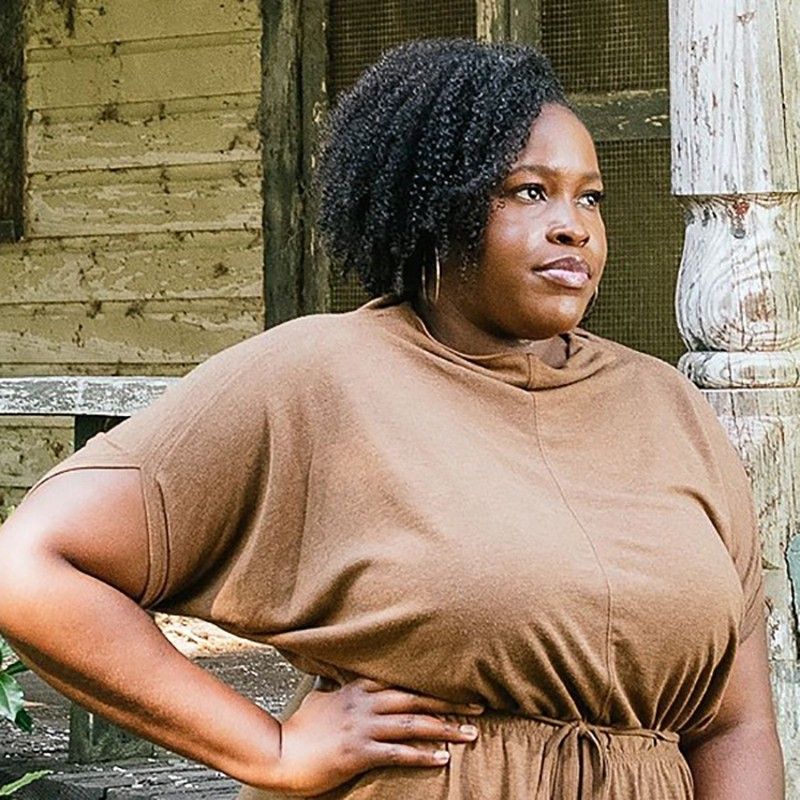 Tamika "Mika" Gadsden
Mika Gadsden
Tamika "Mika" Gadsden, the daughter of Jim Crow refugees, is an organizer, activist and content creator based in Charleston, SC. Shortly after relocating back to Charleston, SC as an adult, Mika worked to hone her skills as a digital content creator by completing the College of Charleston's Digital Marketing and Social Media Certificate program in May of 2015. As political winds began to shift mightily in 2016, Mika emerged as the lead organizer of Women's March South Carolina. There, she leveraged social media and the historical archive to shape outreach and rally organizing efforts across the Palmetto State. Today, Mika has taken an outgrowth of the local Women's March organizing work, The Charleston Activist Network, and turned it into a Progressive, Black-led media imprint. Charleston Activist Network Media centers the Black and Gullah Geechee perspective as it interrogates power and how it flows throughout the Lowcountry. You can watch Mika live in action weekdays from 8 to 10 a.m. on Twitch as she breaks down current events, local media' approach to covering the news and area policy making with her own brand of racial and social justice analysis.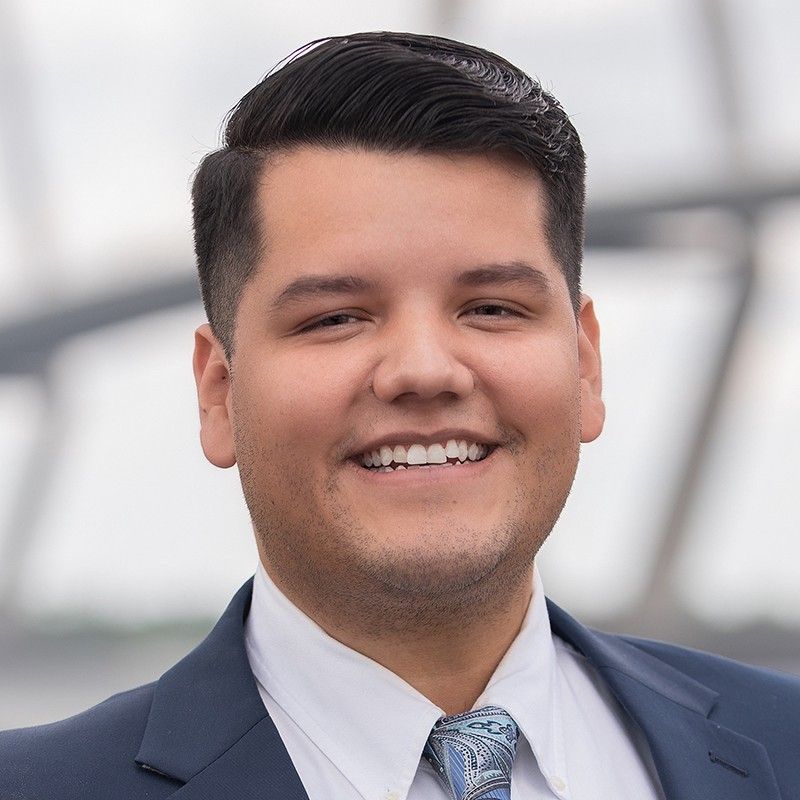 Fernando Soto Gaulden
Fernando Soto Gaulden
Fernando is the CEO and Publisher of Spanish language news outlet, NuestroEstado.com and co-founder of ThePeoplesBeat.com. Fernando previously worked for an NBC affiliate in Mobile, Alabama, he then went on to work as a digital media consultant for a Spanish language newspaper. He was also a correspondent for Estrella TV Las Carolinas, a Spanish language television network. In recent years Fernando has worked as a consultant for the Fight for $15, telling stories of South Carolinian fast food workers who are on the frontlines of the movement to demand a livable wage. For the past four years he has also simultaneously embarked on being an advocate for Latinos in South Carolina, specifically the undocumented population. Fernando's work in media has had a strong focus in politics that have given him a deeper understanding of how campaign promises become policy proposals that can then be enacted as law. As a journalist he has covered high-profile politicians such as President Joe Biden, Vice-President Kamala Harris, US Senator Elizabeth Warren, US Secretary of Transportation Pete Buttigieg, former HUD Secretary Ben Carson, former NJ Gov. Chris Christie, among others. Fernando has been recognized as a 40 under 40 honoree by Charleston Regional Business Journal. He is also a founding member of the Charleston Immigrant Coalition and The Lowcountry Mutual Aid. In his spare time he likes to cook, learn new skills and spend quality time with his husband, John Gaulden, a Charleston based photographer.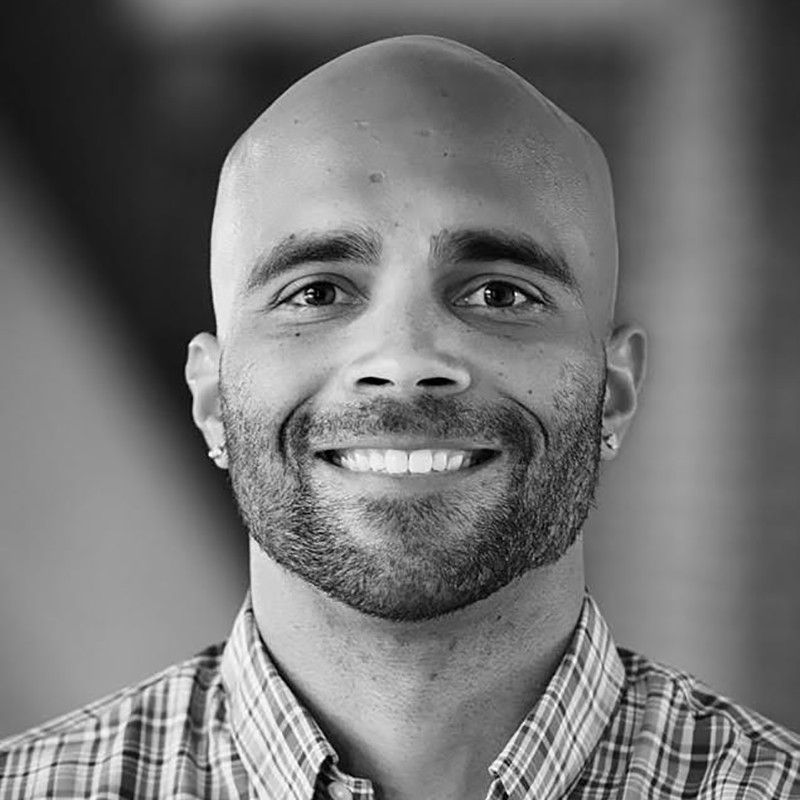 Brandon Silvers
Brandon Silvers
Brandon Silvers is co-founder of The People's Beat in his native Charleston, SC where he does a little bit of everything. Luckily, he has many years of experience in doing a little bit of everything as a former athlete, real estate professional, and small business consultant. Brandon's most public contribution to The People's Beat is his podcast, "Beyond The Arc with Brandon Silvers," where he combines humor and analysis to take a look at the relationship between today's hottest sports news and society as a whole. As a lifelong Charlestonian, Silvers is acutely aware of both the problems and potential of the area. He's excited to provide a much-needed perspective in local news and hopes to show others that you can live your best, authentic life in Charleston. He's also looking forward to shaking up local traditional media and other industries that conspire to prevent this. Brandon is proud to have been raised by his mother, Jill Silvers, and grandmother, Elise Silvers. Brandon spends his free time playing basketball, drinking margaritas outside when the weather is nice, and searching for missing socks that his dog, Kobe (a very good boy), claims to have no knowledge of despite them always being found in his room.
The Tiny News Collective
Part classroom, part accelerator, part platform, the Tiny News Collective is a comprehensive approach to building a local news ecosystem from the ground up. We provide our founders with the support they need to build a sustainable local news organization — training, technology, community and capital — so that they can focus on the most important parts of building and running their organizations.
Our founders can focus on understanding their communities, developing products and creating effective revenue strategies instead of needlessly spending months on the logistics of setting up a company.
The resources and services of the Tiny News Collective exist to create capacity for the real innovation of local news: local founders stepping up to do the work of building the news organizations that their communities need.
Our mission is to find founders who care about their community's news and information needs and who want to build news organizations that reflect and truly represent their communities.
Our work is grounded in the expertise of the two organizations that came together to create the Tiny News Collective. LION's years of experience teaching and supporting news entrepreneurs is combined with News Catalyst's expertise in product thinking, technology and strategy. We've built upon these strengths with a talented and experienced board and group of advisors and we seek to support hundreds of Tiny Newsrooms across the country over the next few years.
Support for News Catalyst and the Tiny News Collective comes from the Knight-Lenfest Local News Transformation Fund and the Google News Initiative.
The Tiny News Collective believes a world where everyone can participate in creating relevant, accurate and culturally conscious local news and information is one where everyone can more fully engage in civic life, make more informed decisions, and better understand the world around them.
For the latest news about the Tiny News Collective,sign up for our newsletter.
Interested in founding a news organization and not sure where to start?Sign up as an interested news founderfor resources and information about the Tiny News Collective.