Housing Secretary to Clear Path to Affordable Home Ownership
U.S. Housing Secretary Marcia Fudge talks equity in Atlantic City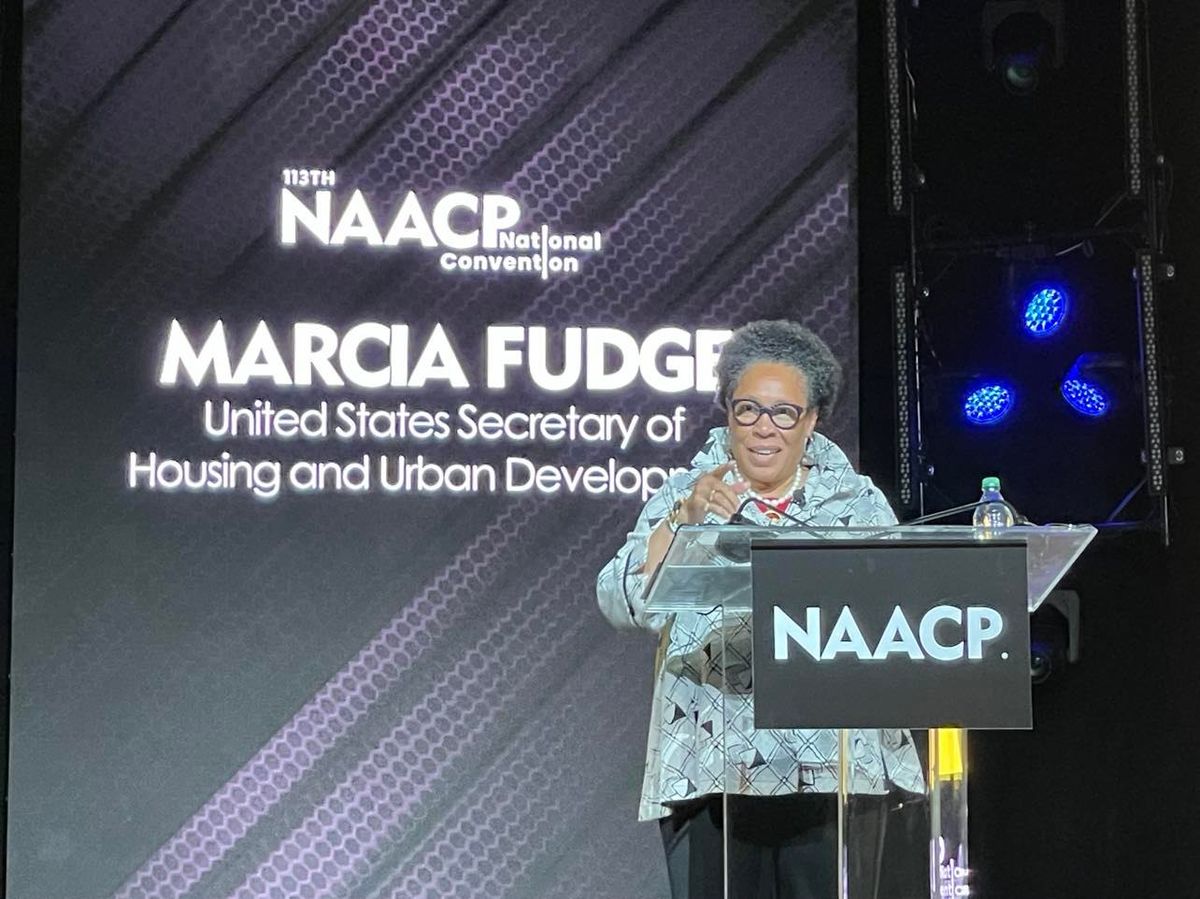 ATLANTIC CITY — United States Secretary of Housing and Urban Development Marcia Fudge, who is African American, lives two doors from a predominantly white community.
Her house is bigger. Her lot is bigger. But her home is valued $25,000 less.
Bias in the home appraisal process is just one of the issues Fudge is working to address on behalf of the administration of President Joe Biden and Vice President Kamala Harris.
"We may not turn this ocean liner all the way around, but we're going to turn it some," Fudge said in an interview before addressing the 113th Convention of the National Association for the Advancement of Colored People on Monday,July 18 during the Federal Legislative and Public Policy workshop.
Fudge said she is working hard to make homeownership more attainable.
Putting more supply into the market, recalculating the impact of student loan debt in mortgage qualification, extending repayment terms to 40 years, and providing down payment assistance are four things that will help people transition from being renters to owners, she said. "Most people can afford their rent," Fudge said. "They can't afford the down payment."
Fudge said one key to putting more housing supply into the market would be having the Federal Housing Administration write smaller loans that traditional banks shy away from.
"Lenders don't want to deal with mortgages under $100,000," Fudge said. "Redlining does still exist."
Fudge said affordable homes come onto the market but banks won't finance the small amounts. Then investors come in, buy affordable homes for cash, make minimal repairs, and put them into the rental market, she said.
"Rents are so high people can't even live in the neighborhoods they grew up in," Fudge said.
But things are going to change, she said.
"We want to make lives better," Fudge said. "The message is that, government can work."