Slick Rick Rocks Wilmington
Hip Hop storyteller Slick Rick performed at the Wilmington Library on Feb. 23 as part of the Voices of Power Series.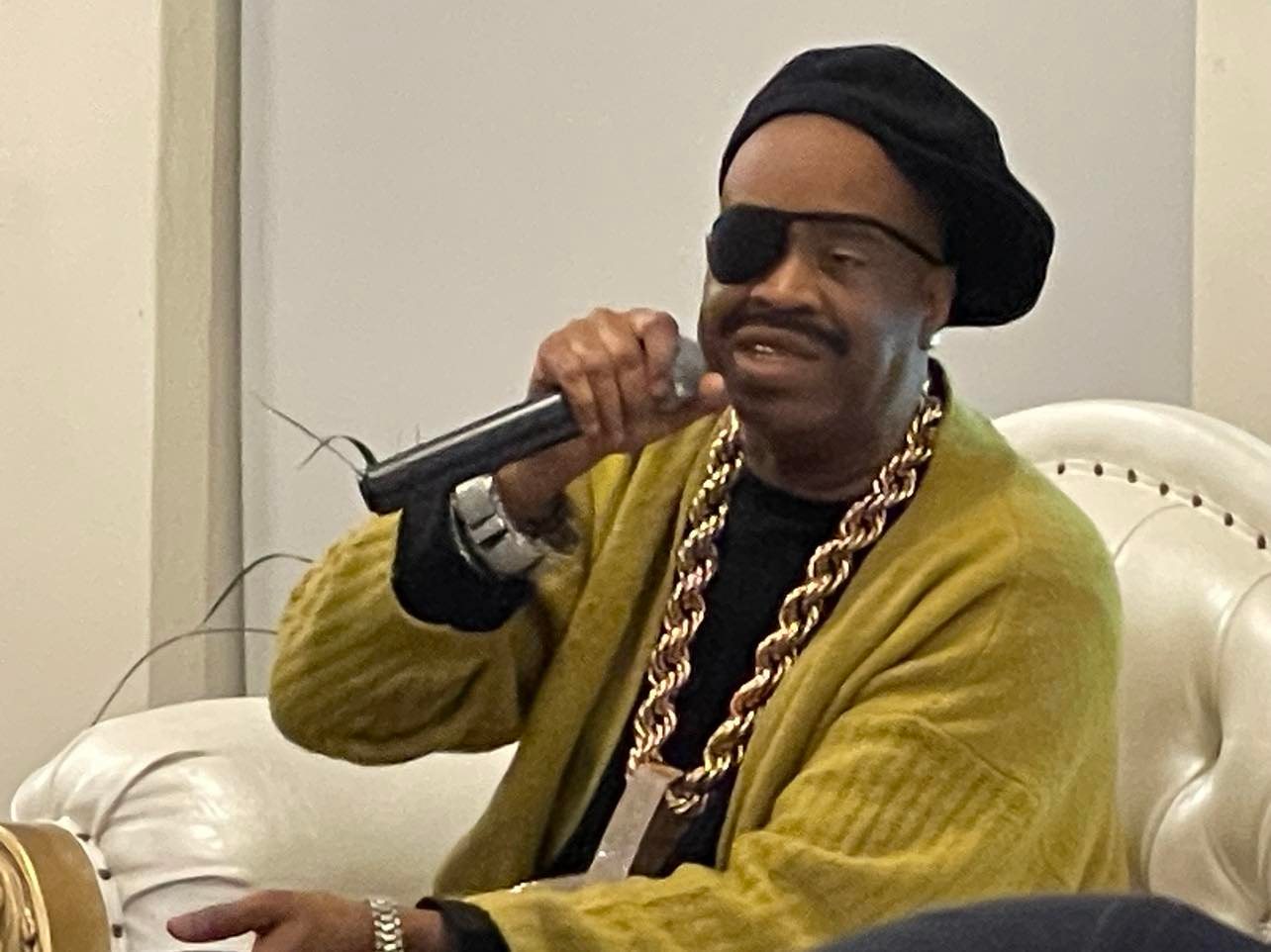 WILMIGNTON, DE — Each one, teach one.
That's the message Hip Hop artist Richard Martin Lloyd Walters, who is better known in the rap world as Slick Rick, brought to the Wilmington Library on Feb. 23  as part of the Voices of Power Series.
The British American artist, known for his storytelling in songs such as "Children's Story" and "Hey Young World" talked about fashion, jewelry and leveling up in the community.
He said he has always been an entertainer, but rap created a space for his success.
"As a child I just liked to tell stories," Walters said. "I was just having fun and when rap came out, I wanted to put it into rap form, and it gave me a lane to exist."
Wearing a gold sweater, black shirt, black apple cap and black signature eye patch accented by a fat gold chain with an oversized charm, he gave a performance for the standing-room-only crowd. The Atlantic City Focus team was in the building for the performance. See concert footage below.
---
Thanks for reading the whole story!
At Atlantic City Focus, we're committed to providing a platform where the diverse voices of our community can be heard, respected, and celebrated. As an independent online news platform, we rely on the support of readers like you to continue delivering quality, community journalism that matters. By donating today, you become a catalyst for change helping to amplify the authentic voices that might otherwise go unheard. And no contribution is too small, $5, even $1 is appreciated. Join us in making a difference—one uplifting story at a time!