Catch'N Ice Cream Experience Makes for a Great Summer Stop in NYC
If you decide to hit 65 Bleecker Street for the Catch'N Ice Cream Experience, you should know going in that Dylan Lemay isn't there all the time, but when he's there it's pretty cool.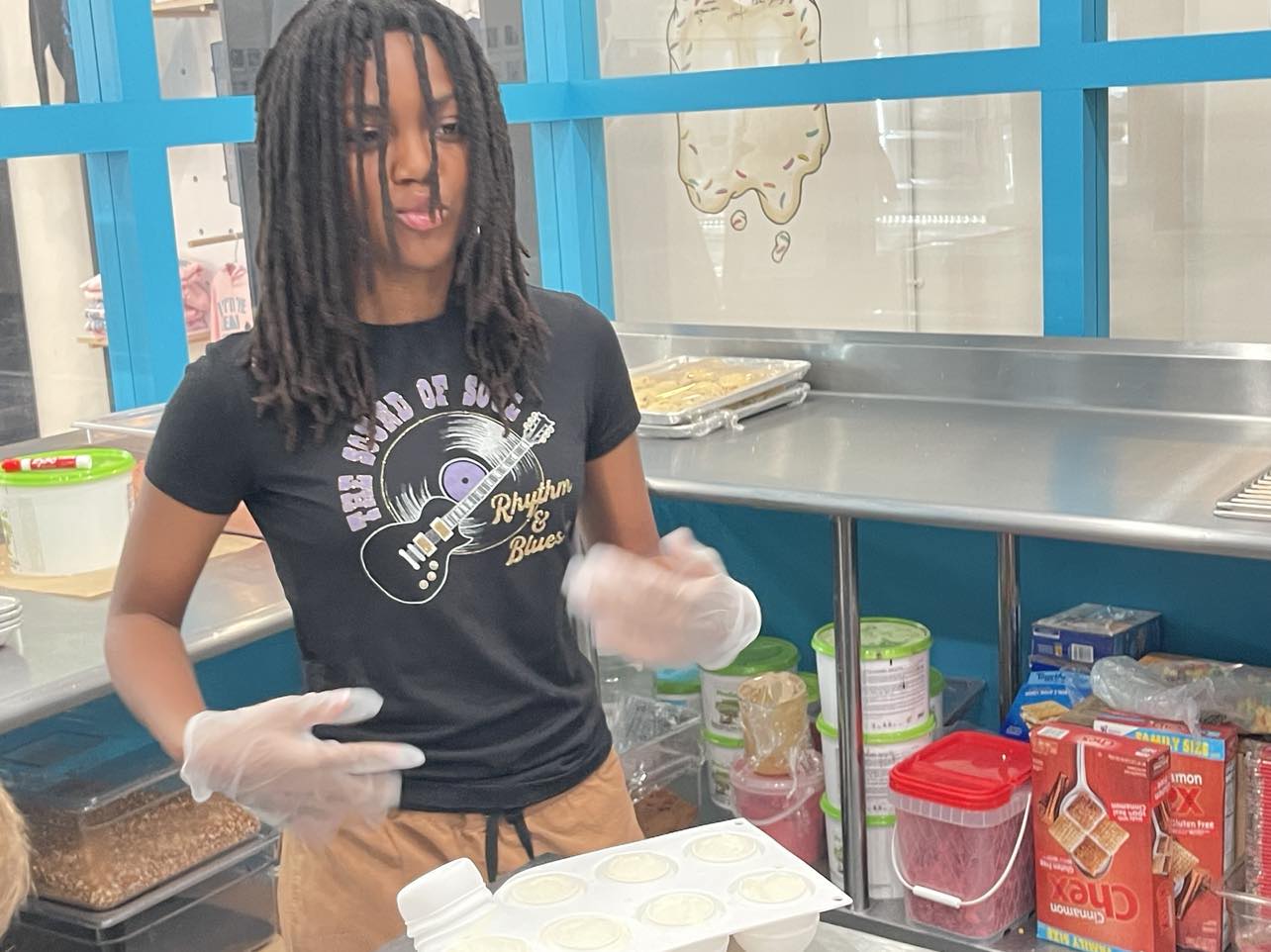 NEW YORK—I started following Youtuber Dylan Lemay about a year ago because his channel is devoted to one of the sweetest pleasures on the planet—ice cream.
So, when my dad asked what I wanted to do this summer, I told him I wanted to go to New York and get ice cream from Dylan's shop Catch'N Ice cream. My dad did me one better. He didn't just take me to NOHO as he calls it (the Manhattan neighborhood North of Houston that Wikipedia says is bounded by Mercer Street to the west and the Bowery to the east and from East 9th Street in the north to East Houston Street in the south). Dad signed me up for the Behind the Counter from Dylan Lemay Experience. I got to go into the kitchen and see how the ice cream is made. In fact, I got to make the ice cream myself.
It was amazing.
Dylan wasn't there. But it wasn't a bummer because Danni and Anthony, who were working there the day I went, took good care of me. And if you decide to hit 65 Bleecker Street, you should know going in that he's not there all the time, but when he's there it's pretty good.
With that out of the way, let me tell you about it.
First, I got to use the Mr. Art Plus ice cream machine to fill the molds that make Dylan's specialty. (Anthony helped with this.) We put them in the freezer and about an hour later, viola, ice cream balls that are ready to be decorated. Once they come out of those frozen molds, that is.
Now here's where it gets interesting and even a little messy.
Dip the frozen balls into chocolate or another special batter and then roll them in the topping of choice—for me it was fruity pebbles.
Freeze the balls and let them set.
Then, comes the fun part...Throw'N and Catch'N the ice cream balls with Dylan's special, branded spades. (You know I had my dad film this, right?)
We tossed the ice cream balls around like we were playing hot potato. I caught some. I missed some. But it was a big part of the experience.
Then I had to see if my dad could catch it. No count down. No nothing. Just catch if you can. And he didn't drop it.
After that, Danni and I chopped and folded the ice cream balls then put them into a bowl, and they were ready to eat. By the way, just in case you were wondering…Yes, it was delicious.
After we had our experience, my dad bought another ice cream ball for himself along with an order of cake in a cup. After it was all said and done, I had a great time. Next time, maybe I'll be lucky enough to catch Dylan. But even if not, I could stand to hang out with Danni and Anthony again.
---
Thanks for reading the whole story!
At Atlantic City Focus, we're committed to providing a platform where the diverse voices of our community can be heard, respected, and celebrated. As an independent online news platform, we rely on the support of readers like you to continue delivering quality, community journalism that matters. By donating today, you become a catalyst for change helping to amplify the authentic voices that might otherwise go unheard. And no contribution is too small, $5, even $1 is appreciated. Join us in making a difference—one uplifting story at a time!
If you've never seen Dylan on Youtube, take a look.