Café Owners Expand Feeding to the Community
Café owners Al "Bam" Lewis and Andre Murphy fight food insecurity through community feeding tour.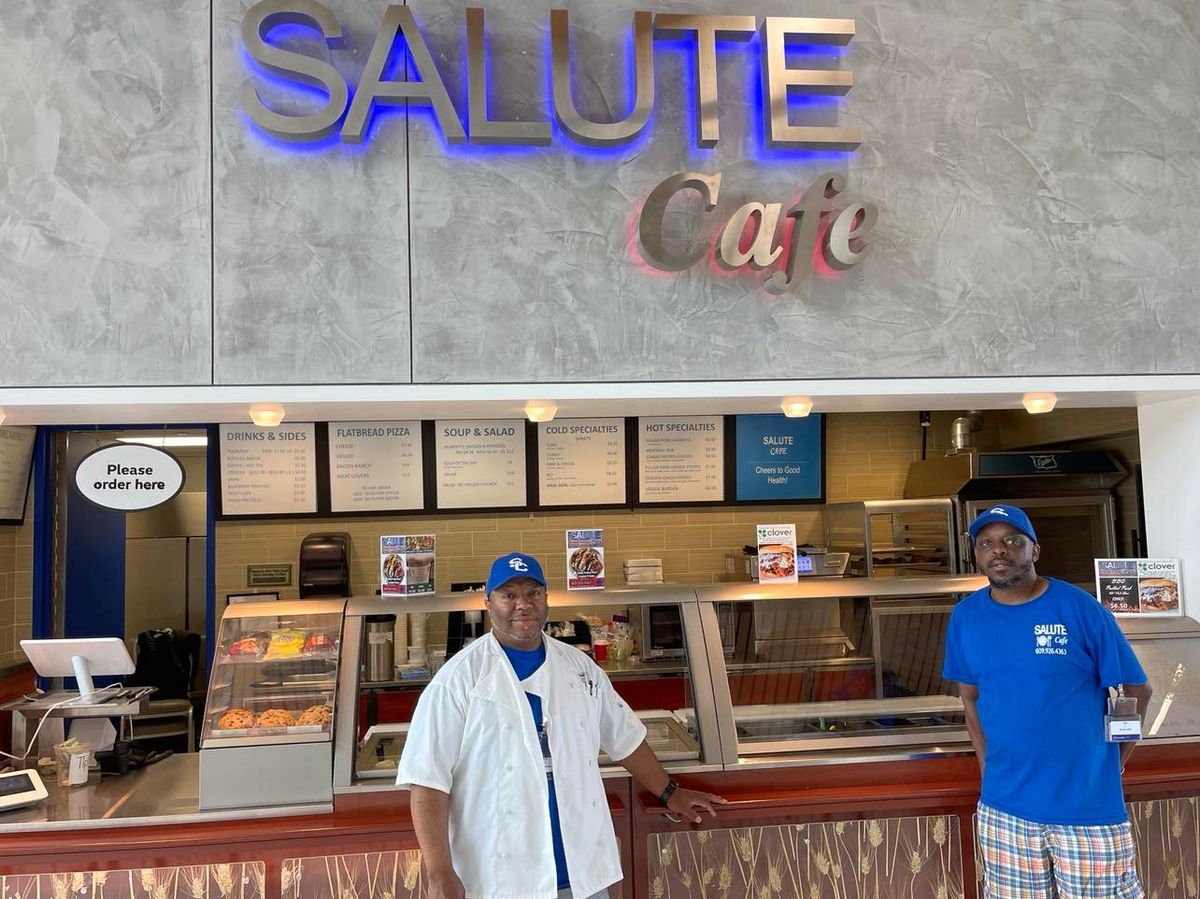 It's 7 a.m.
Al "Bam" Lewis comes into his restaurant on the ground floor of Shore Memorial Hospital in Somers Point, puts cookies in the oven, starts the coffee and begins making bacon.
Lewis, and his partner, Andre Murphy are the new owners of Salute Café, which is open to the public, but caters primarily to hospital workers and those who are coming to visit patients.
"Because we both like to cook, this is a no-brainer," said Lewis.
The partners take pride in serving doctors, nurses, staff, and other employees, but they also want people from the surrounding area to know the café isn't just for the hospital.
The café grew out of work they were already doing in the community. Lewis and Murphy also work together in Murphy's Chicken N Potatoes Community Feeding Tour, a nonprofit effort to fight food insecurity.
In 2020, they started taking food to various groups throughout Atlantic County.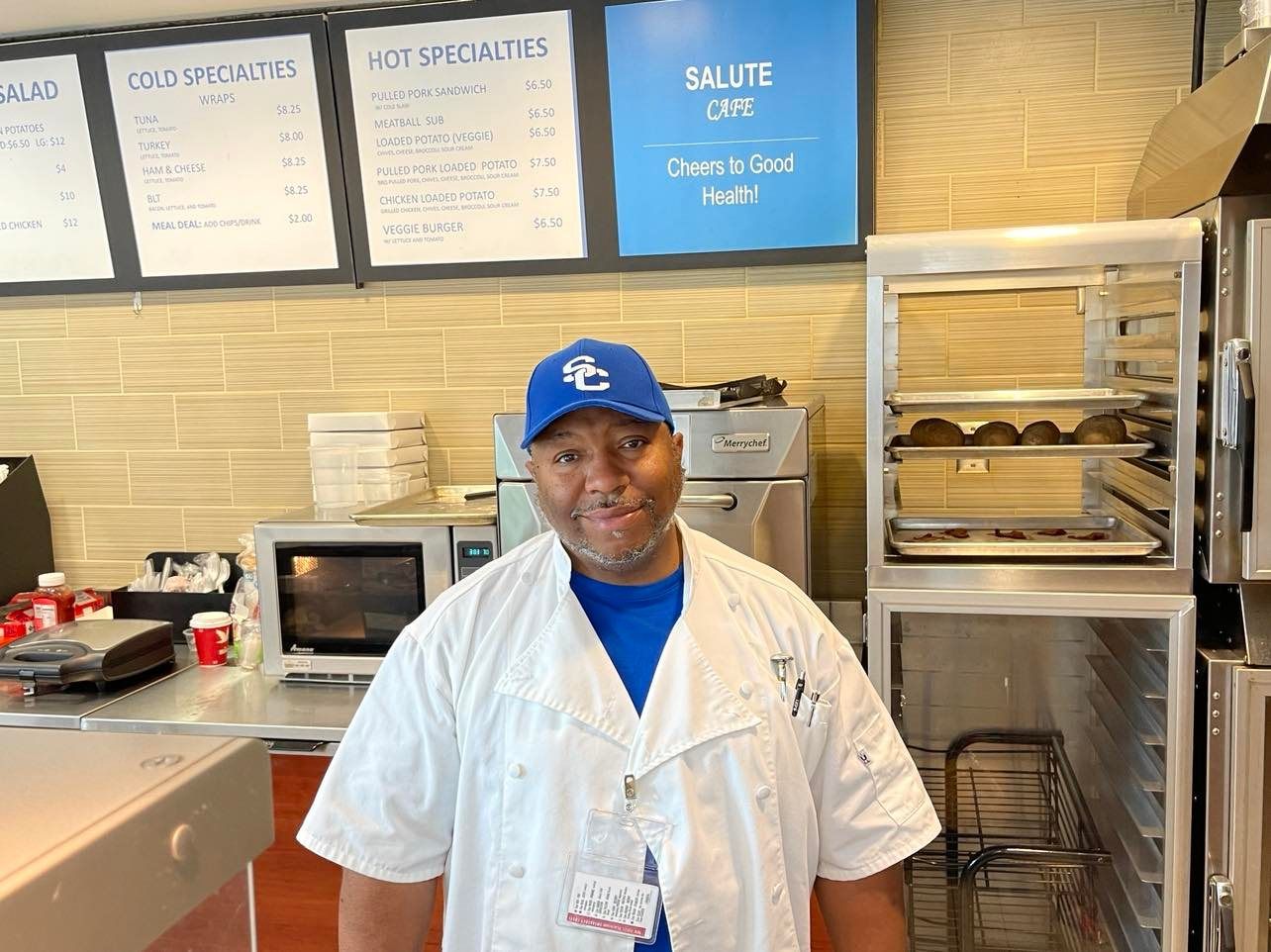 "We found out that there was a big need to fight hunger," Murphy said.
Since then, they have served more than 10,000 signature meals of Murphy's Chicken and Potatoes by taking a food service trailer to communities in need. Recently, they have begun the "Serving Our Seniors" tour that makes stops at senior housing communities.
"Any time after the 15th of the month, funds start getting low and they have to make a decision, 'do I pay the electric bill or do I buy food?'" Lewis said. "We want to be that stop gap so that they don't necessarily have to worry."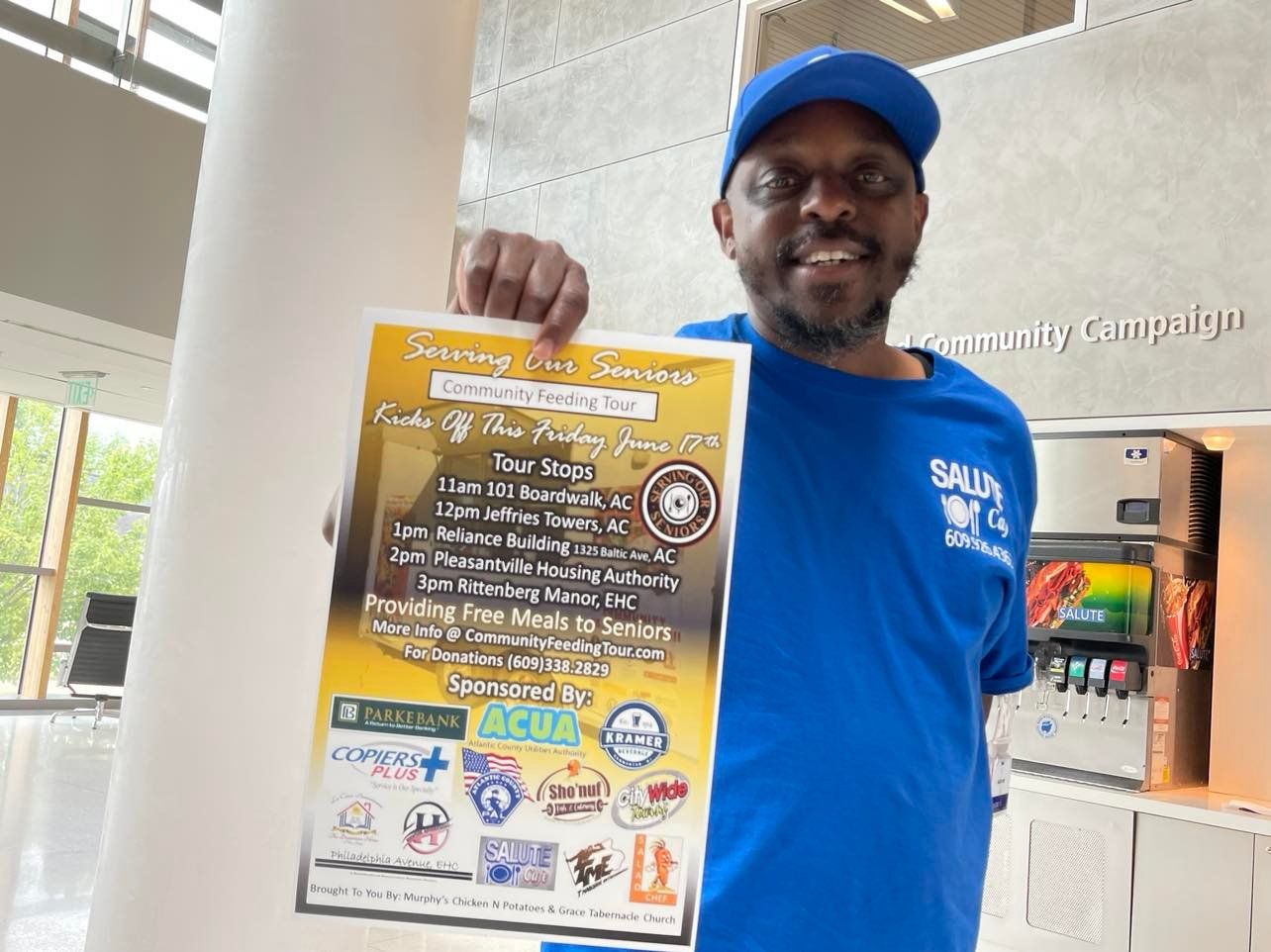 That's part of the reason Lewis, who oversees food truck operations, and Murphy gladly took over the Salute Café together when the opportunity became available.
"The café will drive the feeding tour and we're trying to integrate the feeding tour into what we do here," Lewis said. "It gives us a sense of fulfillment to provide for those who are truly in need."
The feeding tour is supported by a host of sponsors in conjunction with Grace Tabernacle Pentecostal Fellowship Church of Pleasantville. For more information about the community feeding tour visit  https://communityfeedingtour.com .