Atlantic City Focus Salutes: Phylicia Rashad
Best known for her role as Clair Huxtable on the late 1980s sitcom, The Cosby Show, Rashad who is the Dean of the Chadwick A. Boseman College of Fine Arts at Howard University, discussed the importance of believing in omnipresence, tapping into the love that resides in everyone and the importance of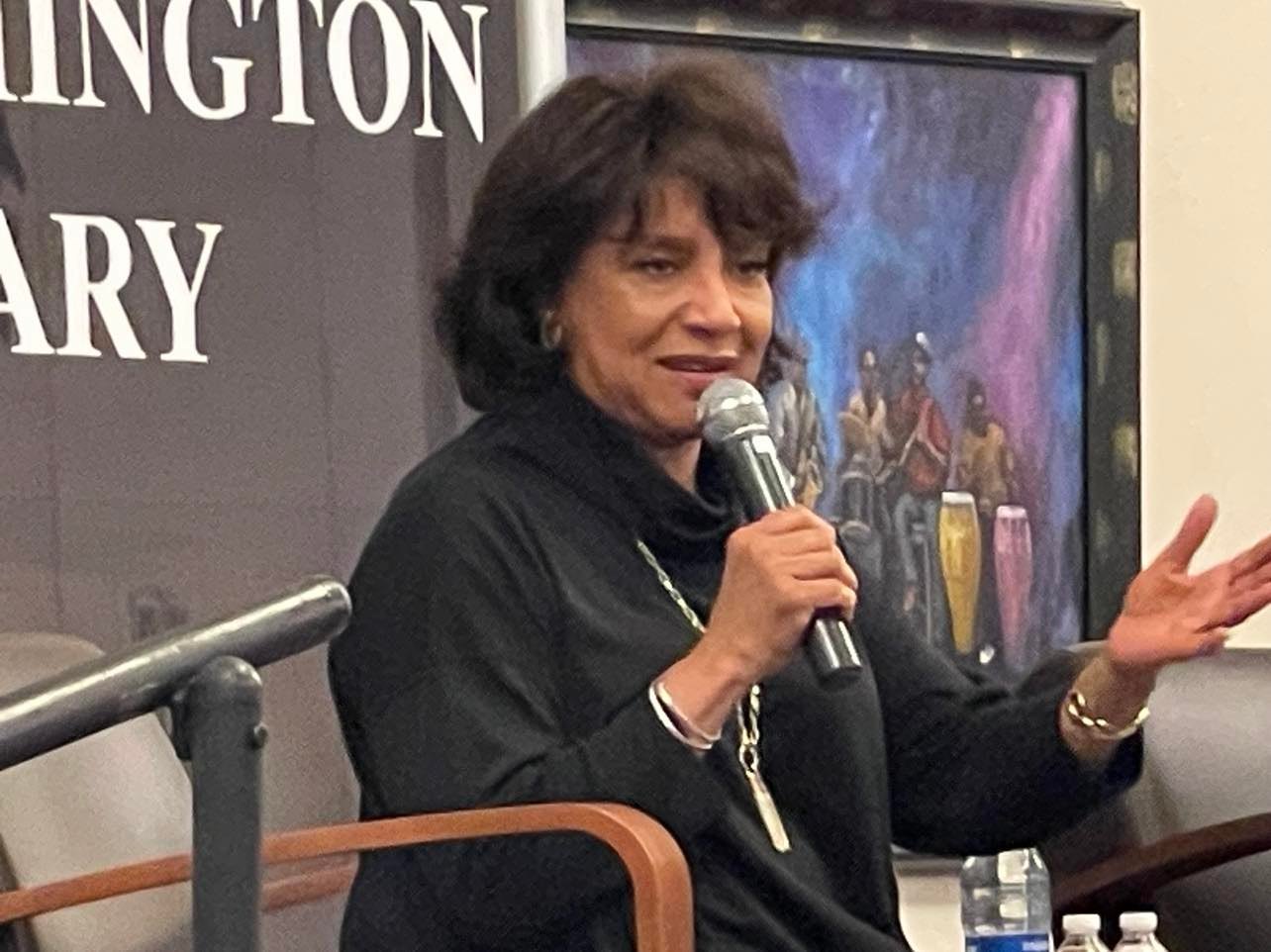 Self-acceptance is the best gift anyone can ever give themself.
That's the message actress and educator Phylicia Rashad brought to a standing-room-only crowd at the Wilmington Public Library on Wednesday Feb. 15. Rashad was a speaker for the Voices of Power series sponsored during Black History Month.
"It doesn't matter what has happened. It doesn't matter what you've done, or what you thought you did or didn't do. It's not who you are," said Rashad. "What is that self? That one that we have to get quiet and be still to know."
Rashad, who is the Dean of the Chadwick A. Boseman College of Fine Arts at Howard University, discussed the importance of believing in omnipresence, tapping into the love that resides in everyone and the importance of educating the next generation.
Best known for her role as Clair Huxtable on the late 1980s sitcom, The Cosby Show, Rashad said playing that role helped her be a better mother in real life.
Rashad's son was a few years younger than Theo, the character played by Malcom-Jamal Warner on the Cosby show. When Rashad brought her newborn baby home, her son wanted to bring the baby into his room for a visit. But his real-life room resembled Theo's messy room on the show.
"I said, no honey, God forbid. Who knows what will crawl out from under those things and bite that child," Rashad said. "I said, I'm sorry son, you have to clean up your room. She can't come in there like that."
He responded.
"In a half an hour his room was spotless, just so he could take his baby sister to his room and lay her on his bed," Rashad said. "You know how we are. We want to be good mothers, right? We want everything to be just right honey. We want that kitchen clean. We want that bed made. We want those clothes folded. We don't want no mess up in here. And you know we would be die hard about it because this is being a good mother. But in performing it in the Cosby Show, some of that behavior, you learn the humor in it."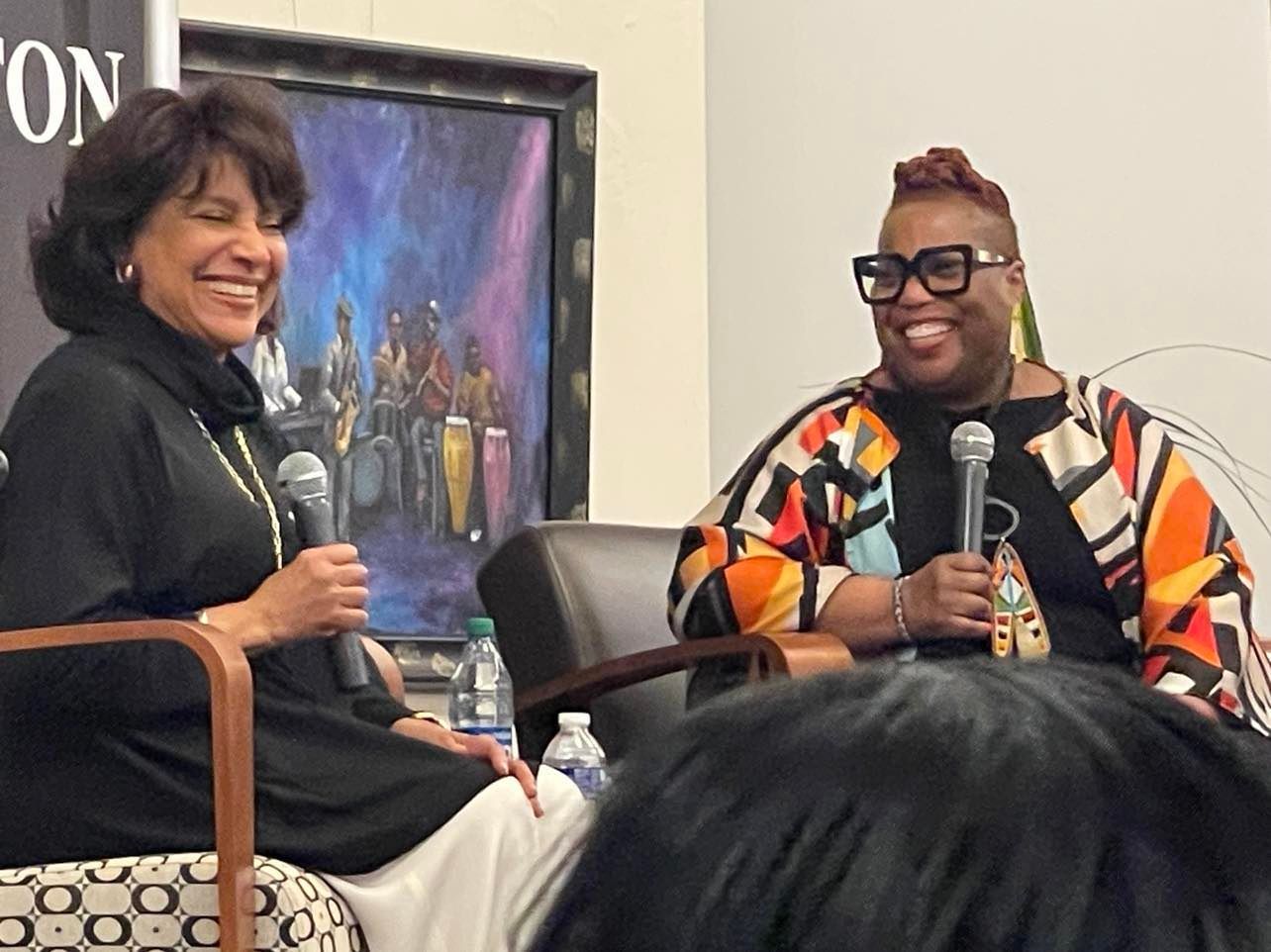 Rashad was interviewed by Wilmington native and former talk show host Dr. Bertice Berry. Berry created such an engaging and comfortable atmosphere that Rashad opened the more than hourlong discussion with an account of an "out-of-body experience" where Rashad came to understand all things emanate from love.
"We are this love," Rashad said. "That love is the truth."
Rashad said that her mother Vivian Ayers, the Pulitzer Prize nominated artist, poet, playwright, and publisher, gave her family an immersive education by living in Mexico City, amassing volumes of books and utilizing libraries.
"I didn't know that Black people were not allowed to go to the library except on Tuesday, only on Tuesday," Rashad said. "Mama never made a big deal about Tuesday being the only day we could go. It was the going that was fun. It was being in the library and being amongst the stacks, the look, the feel and the smell of books."
Rashad also said her mother taught her family affirmations to help them understand their power to change their circumstances.
"The universe bears no ill to me. I bear no ill to it," Rashad said.
As an educator herself, now at Howard University, Rashad said her vision for the Chadwick A. Boseman College of Fine Arts is to foster, "an academic environment with a comprehensive curriculum and robust programs."
She went on to say that she wants to create "a collaborative space for students, faculty, and staff with professional affiliations all geared toward the education, training and development of artists who are scholars, teachers and artistic cultural activists."
"That's the vision," Rashad said.
As for those who live in difficult circumstances and perhaps can't see their way out, that is where the community must step up, she said.
"Some people do have it very, very hard and that's where we all come in," Rashad said. "This is the power of community. We have to have rebirth, regeneration of community."
---
Thanks for reading the whole story!
At Atlantic City Focus, we're committed to providing a platform where the diverse voices of our community can be heard, respected, and celebrated. As an independent online news platform, we rely on the support of readers like you to continue delivering quality, community journalism that matters. By donating today, you become a catalyst for change helping to amplify the authentic voices that might otherwise go unheard. And no contribution is too small, $5, even $1 is appreciated. Join us in making a difference—one uplifting story at a time!