Atlantic City Focus Salutes: Lynn Whitfield
Actress Lynn Whitfield visited the Wilmington Public Library on Thursday, June 8, for "An Evening with Actress Lynn Whitfield" sponsored by Delaware Humanities.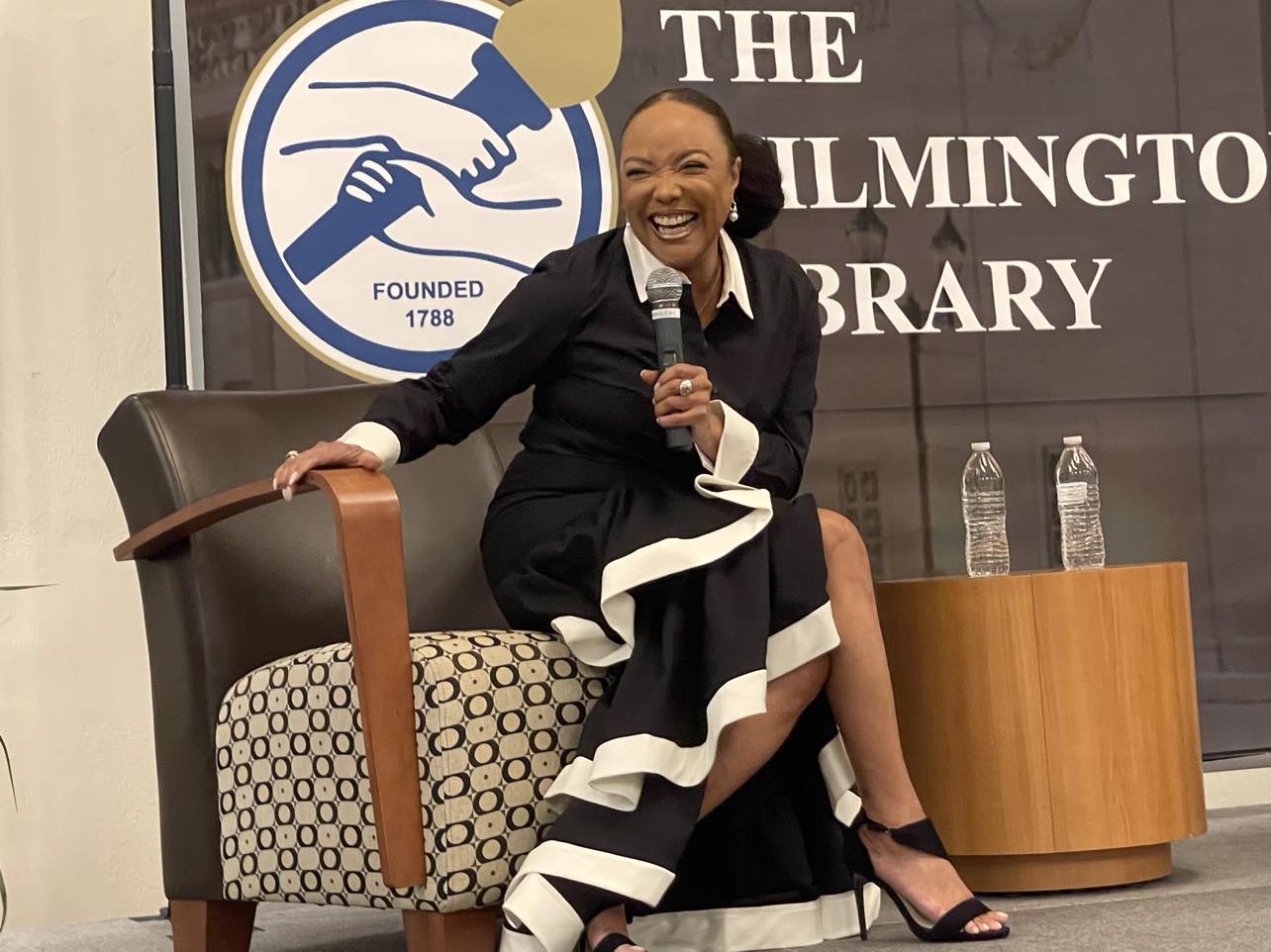 WILMINGTON — Award-winning actress Lynn Whitfield set her sights on the big screen at just five years old.
She discovered her passion while watching the former Million Dollar Movie television series with her grandmother after the rest of her household had gone to bed.
"That's where I got to see Ruby Dee as Jackie Robinson's wife and I got to see Lena Horne and Marilyn Monroe and I got to see Audrey Hepburn," said Whitfield. "I didn't even think about the fact that the majority of the people that I was watching on TV weren't brown or Black people. I just loved the art form."
Whitfield shared that story on Thursday, June 8, with the audience at the Wilmington Public Library for An Evening with Actress Lynn Whitfield sponsored by Delaware Humanities, whose stated mission is to "strengthen our communities by connecting Delawareans through the diversity of human experiences."
Whitfield discussed the perseverance it took to garner the role of Josephine Baker in the 1991 HBO film "The Josephine Baker Story," and her depiction of Brandi Web, the woman scorned who she played opposite comedian Martin Lawrence in the 1996 movie "A Thin Line Between Love and Hate." She also discussed bringing respect for southern matriarchs to her depiction of Lady Mae Greenleaf in the dramatic series Greenleaf. Whitfield shared details of an epiphany while traveling to South Africa. She warned young people not to rush into matrimony based on her own failed marriage to director Brian Gibson. But she said she remains grateful for the experience because that union produced her daughter actress, singer and social media influencer Grace Gibson. Whitfield even treated the audience to brief dramatic poetry readings.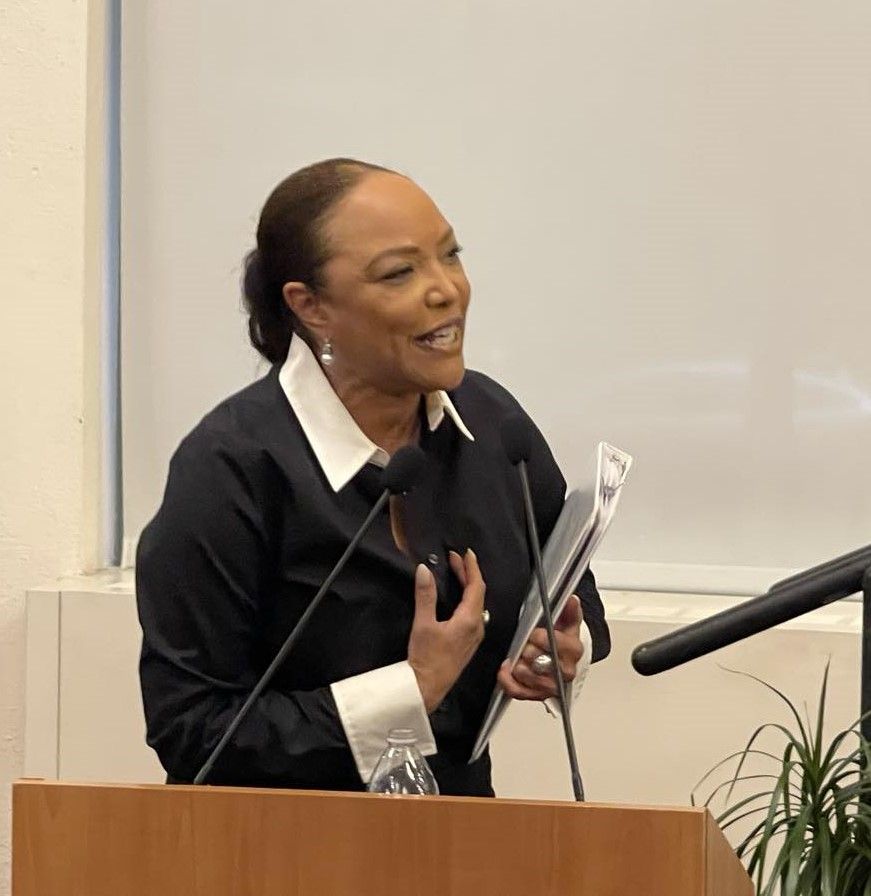 .
When going after the role of Josephine Baker, Whitfield produced her own audition reel to ensure she wouldn't get stuck with a crew that gave her bad lighting and didn't allow her the proper time to bring life to the role.
"I carved out a little bit of space for myself by doing that," Whitfield explained.
Still, she had three call backs, which meant she had to perform before the director, Gibson who she would later marry, on three separate occasions, only to be told that the team would go on to New York for more auditions.
Later, Whitfield would learn that Irene Cara had been slated to play the young Josephine Baker and Diahann Carroll would be cast as Baker in her later years.
"I cried so much. But something told me, 'do not put away all of these materials' and I'm going to tell you why libraries are so important," Whitfield said. "They are still the houses of our stories, of our humanity, of cultures, our cultures, so many people's cultures, our idiosyncrasies, and you can find it all here in some book or some newspaper article or something."
Whitfield said she researched Baker for the role and got many of her resources from libraries.
"I said I'm just not putting them away," Whitfield said. "Finally, they called and said they wanted me to audition again."
After a fourth audition, from 7 a.m. to 7 p.m. she earned the role that many know her for even now.
"The next day, they said you are now the vessel for Josephine Baker," Whitfield said.
Her favorite scene of the movie was dancing topless.
"It was glorious. It was so much fun to have that freedom," Whitfield said. "In many of us, there is that exhibitionist. Even if we do it in our mirror. Even if we do it in our bathroom. We all have this mystical, magical power."
Landing the role of Brandi was not so involved. But the role was also important, she said. The Brandi Web character had been with many men who used and hurt her to the point that she had only focused on having a successful career. When Lawrence's character Darnell Wright initially pursued her, she refused. But through Wright's persistence, he won her over, only to learn that she had killed her ex-husband for having another lover. Then the Wright character realized that he was in love with his childhood friend, sparking Brandi Web's ire and obsession.
"By the time I did Brandi Web, I understood," Whitfield said. "People's feelings and our hearts are important."
Whitfield said she used that role to help viewers grasp the consequences of their actions.
"I wanted to amplify the importance of not messing with people," Whitfield said, "and women do it too."
In Whitfield's most recent notable role as Lady Mae Greenleaf, she had a different creative goal. The Greenleaf series tells the story of a powerful southern family who runs a fictitious nondenominational church. Complete with extramarital affairs, secret children put up for adoption and a black sheep of the family sister played by Oprah Winfrey who encourages her niece Grace played by Merle Dandridge to expose their uncle who is a child predator, the Greenleaf series speaks to many scandals that rock churches beyond the pulpit.
"I wanted an opportunity to speak to church leadership, to humanize church leadership," Whitfield said.
Initially, the Lady Mae character didn't have many scenes. But the character was fleshed out, in part, because of what Whitfield brought to the role.
"I wanted to tell that story, but also pay homage to the women who I knew," Whitfield said. "I was honoring women like her."
Throughout the evening, Whitfield shared her opinions on the Hollywood Writer's strike, her education and even fielded questions from the audience.
Jenna Greenlee, engagement officer for Delaware Humanities, said the organization was proud to sponsor the event because it served to bring people together.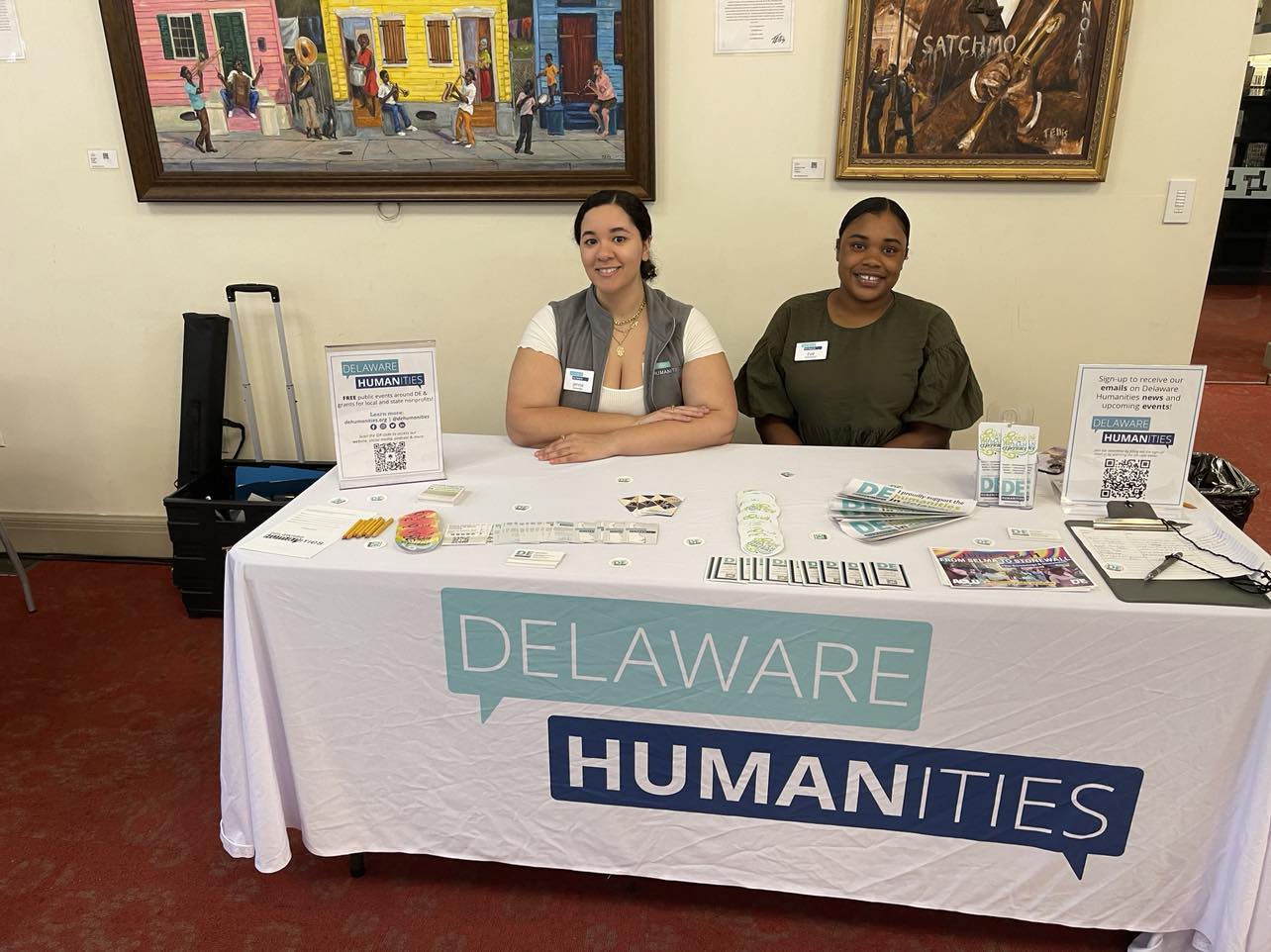 Zoe Yearwood, the Delaware Humanities community engagement coordinator, agreed.
"We love to amplify the human experience," Yearwood said.
---
Thanks for reading the whole story!
At Atlantic City Focus, we're committed to providing a platform where the diverse voices of our community can be heard, respected, and celebrated. As an independent online news platform, we rely on the support of readers like you to continue delivering quality, community journalism that matters. By donating today, you become a catalyst for change helping to amplify the authentic voices that might otherwise go unheard. And no contribution is too small, $5, even $1 is appreciated. Join us in making a difference—one uplifting story at a time!
To watch the full video of An Evening with Actress Lynn Whitfield click the link below.