AC Woman Collects Blankets for Homeless
Kendall Bunch partnered with the Atlantic City Rescue Mission, secured a corporate donation from Walmart and is asking family, friends and anyone willing to contribute to the A Blanket of Hope drive.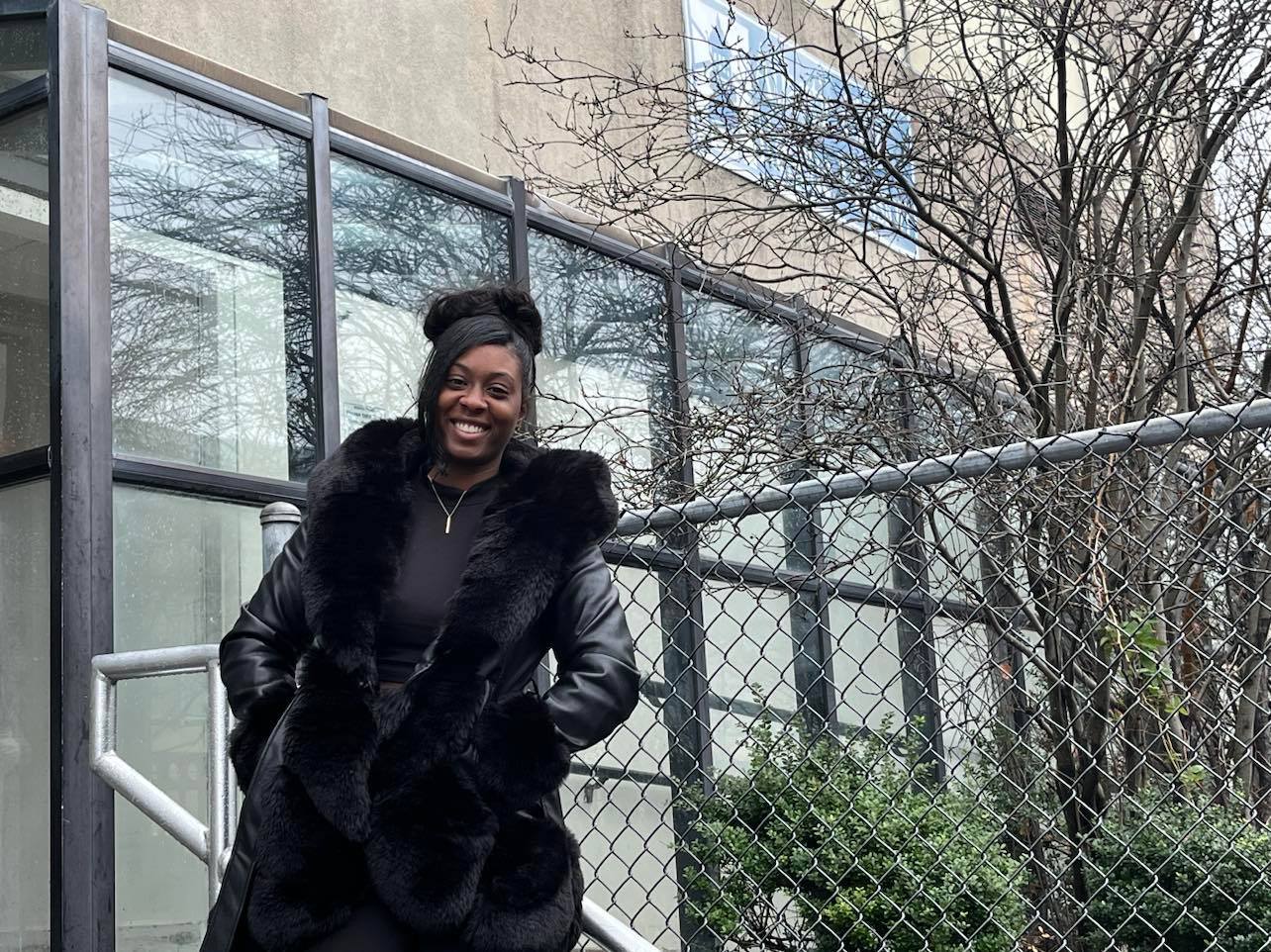 ATLANTIC CITY — Kendall Bunch usually sees homeless people on the Boardwalk huddled together in the cold as she walks to work.
It bothers her.
So much, that she started A Blanket of Hope, a drive to give warmth to those in need.
"I started thinking it would be nice if somebody did something nice for them," said Bunch.
She's that somebody.
Bunch partnered with the Atlantic City Rescue Mission, secured a corporate donation from Walmart and is asking family, friends and anyone willing to contribute. To donate to  A Blanket of Hope click here.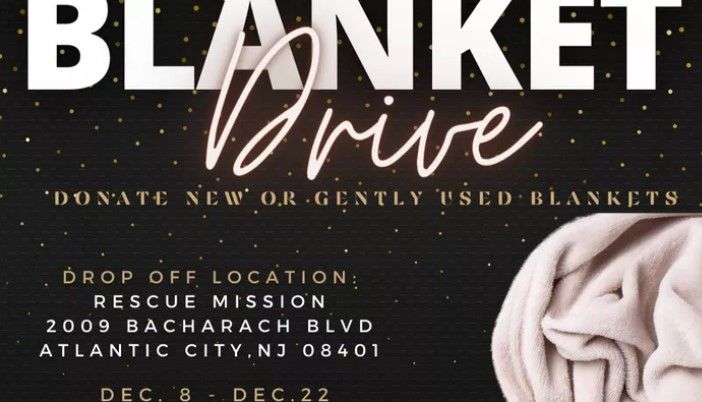 Her goal is to distribute 50 blankets on Christmas Eve. So far, she has collected about $300, which is enough to buy about 10 blankets.
"I've been utilizing social media and contacting people," Bunch said. "I think it would be beneficial because there are so many homeless people."
According to the 2021, Atlantic County Point-In-Time Homelessness report, more than 90% of the county's homeless population was counted in the resort.
The total number of homeless in the county was 306 and most of them were in Atlantic City.
Bob Franklin, partnership development officer for the Atlantic City Rescue Mission, said it's always refreshing to see people with a desire to help.
"We're not a church but we do believe that faith has a lot to do with getting people back to mind, body and spirit," Franklin said of the mission. "Anyone who has a heart for service is fulfilling scripture, no matter your background, religion or political affiliation."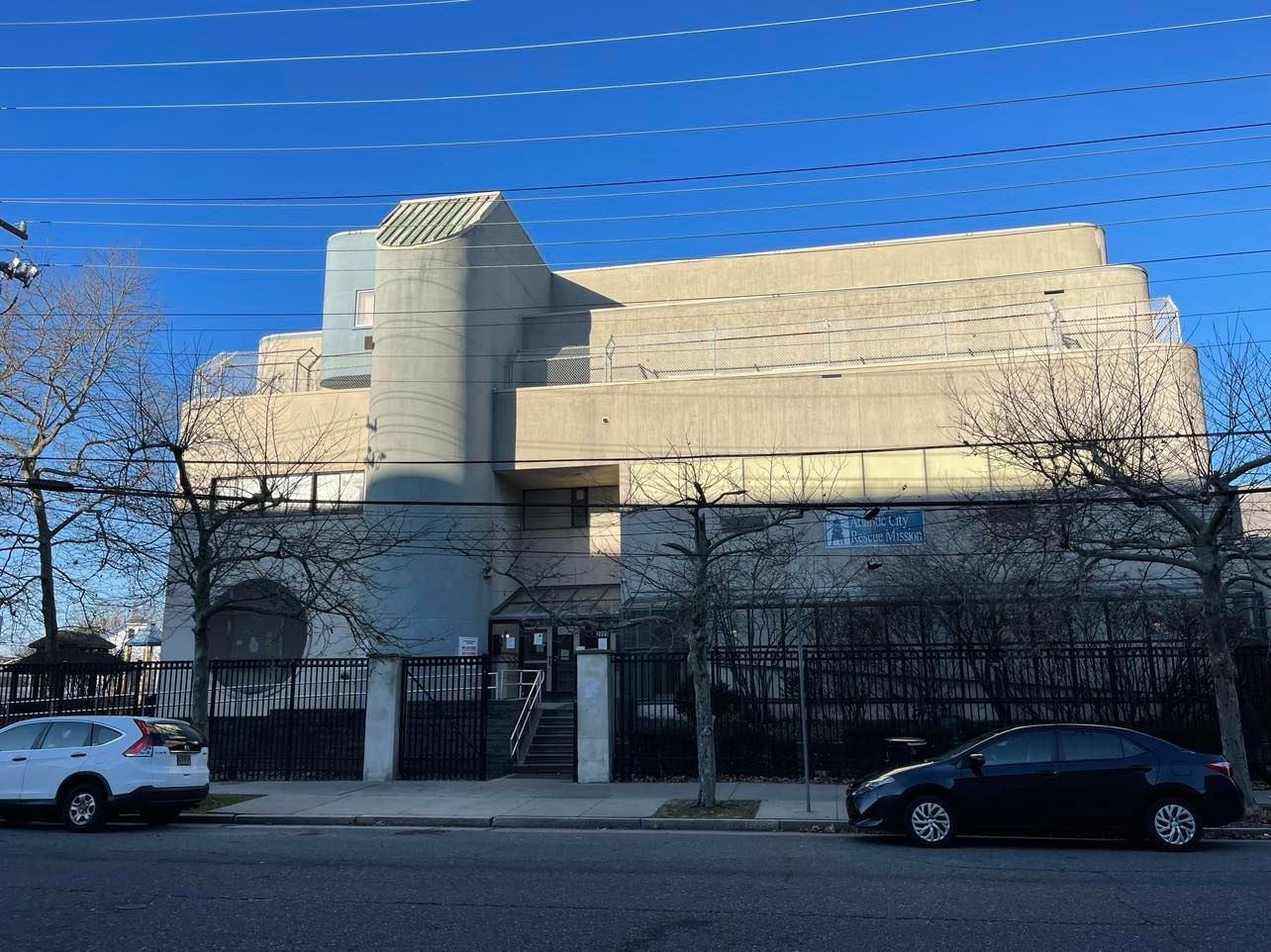 The Atlantic City Rescue Mission is a nonprofit organization that does not receive government funding because of its religious nature, Franklin said. According to the organization's website, "The Atlantic City Rescue Mission is set apart by the Spirit of God to preach the Gospel and meet the physical, emotional and other basic needs (through the provision of shelter, clothing, food, counseling, referral and structured programs) of the poor and those who are bound and bruised by addictive lifestyles in Atlantic City and the surrounding communities."
Franklin said the mission's primary function is to serve people without permanent housing, but the organization also addresses homelessness prevention. That includes distributing clothing and bedding to those in need.
Bunch, who is a casino worker, is sponsoring the drive through her side business Kennect, LLC, where she provides life coaching services for women who may not have the confidence to go out and live their dreams.
Bunch helps women make better choices in terms of their career and dating lives in addition to other major decisions.
"A lot of women struggle with putting themselves last, shortchanging themselves and not giving themselves enough credit for what they are capable of, "Bunch said, "or they say to themselves that they shouldn't be doing what they really want to do."
Bunch, 28, believes she can help because she has already lived one life dream and is exercising the courage to go after another.
Bunch always wanted to be a television news anchor. She did that successfully working for NBC-affiliate WLUC TV6 in Negaunee, MI, covering the UP, or Upper Peninsula of Michigan. But it wasn't enough.
"I thought that was my dream job. But I had a transformation in my life," Bunch said. "God was telling me that there was a bigger purpose out there and that I wasn't fulfilling my purpose."
Franklin said the mission is glad to partner with Bunch who is helping to fulfill her purpose through the blanket drive.
"It's a real blessing," Franklin said.
---
Thanks for reading the whole story!
At Atlantic City Focus, we're committed to providing a platform where the diverse voices of our community can be heard, respected, and celebrated. As an independent online news platform, we rely on the support of readers like you to continue delivering quality, community journalism that matters. By donating today, you become a catalyst for change helping to amplify the authentic voices that might otherwise go unheard. And no contribution is too small, $5, even $1 is appreciated. Join us in making a difference—one uplifting story at a time!