AC Takes Steps to Address Homelessness
The Boardwalk Improvement Group and Outreach team was formed to address the issues. BIG meets bi-weekly to discuss how to make improvements.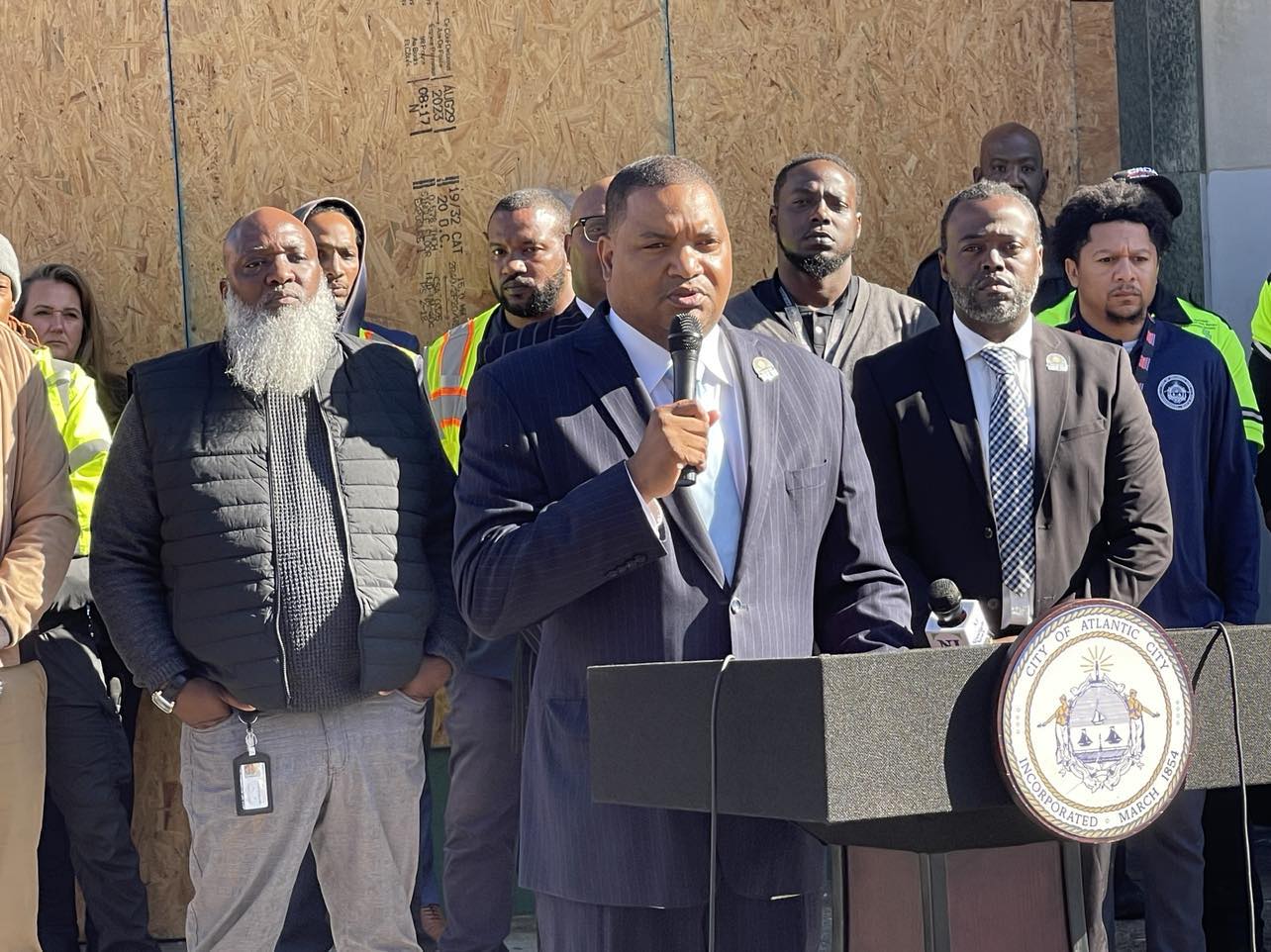 ATLANTIC CITY — Homelessness is a huge problem nationwide and Atlantic City is not immune. The problem touches the entire community, not just those living on the streets. Matila Dulleh closed her Beauty World shop on Tennessee Avenue between Atlantic and Pacific avenues because of the homeless.
"I'm scared," said Dulleh. "Do you know what it means to be afraid to be in your business late at night or come in during the morning?"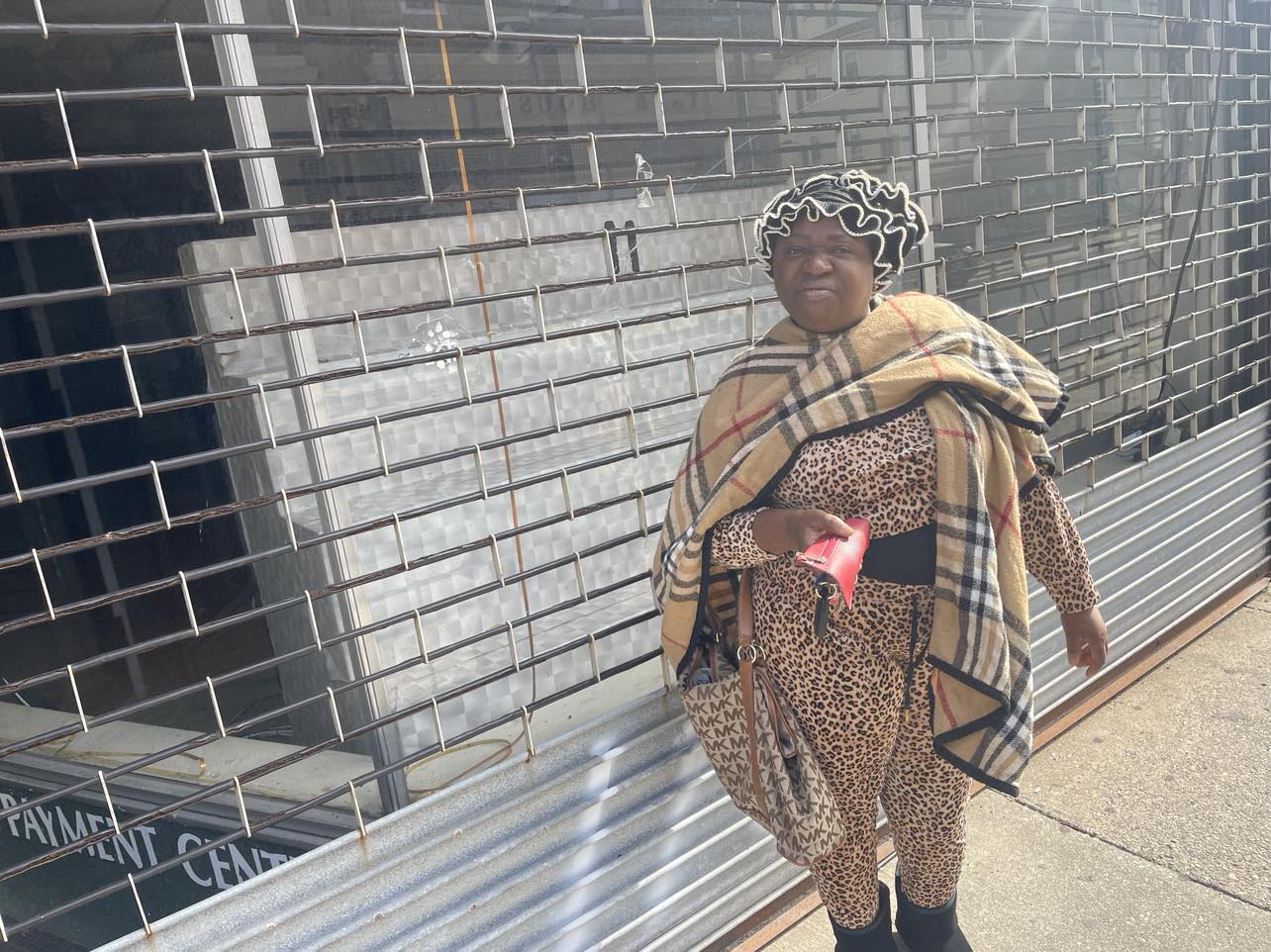 To attack the problem the city held a news conference on Wednesday, Oct. 25 near the shuttered business to announce new measures to address homelessness, vagrancy, and other quality of life issues.
"We are well aware of the number of homeless individuals gathering in our city," said Mayor Marty Small, Sr. "It's something the Small Administration discusses daily as we want to make things better. And in the end, we put our money where our mouth is."
The city formed the Boardwalk Improvement Group, or BIG, and has hired additional employees in the Health and Human Services Department to address the concerns.
"BIG features an integration of city departments that conduct 24/7 observation and reconnaissance, with attention to prevention, abatement, cleanup, engagement and enforcement," the statement said. "Since the formation of BIG, daily visual Boardwalk and beach inspections have been conducted." "We've been working hard, and will continue to do so, until we see the results we are seeking," Small said. "The group says "Boardwalk" but rest assured, our commitment is cleaning up the entire city."
BIG is tasked with addressing homeless individuals sleeping and loitering around the beaches and Boardwalk and removing encampments, while also trying to get people connected with services that will help them improve their overall living conditions.
Dulleh and Saran Conde, who owns Ma Bongo Market, also on Tennessee Avenue between Atlantic and Pacific avenues, both said the efforts to address the homeless can't come fast enough.
"I want them to give the homeless a special park so they're not all over," Dulleh said. "We're losing business because there's too much drugs on the street," Conde added. "I want the drugs and the homeless out. Please."
BIG, originally formed under the leadership of Atlantic City Police Sgt. Brian Shapiro, includes several city departments and external stakeholders.
The Office of Emergency Management, the Department of Public Works, the Casino Reinvestment Development Authority (CRDA), the Special Improvement District (SID) and the New Jersey Department of Community Affairs (DCA) are all involved. Also, working with BIG are the city's Department of Licensing and Inspection, the solicitor's office, the Information Technology Department and Health and Human Services. Private sector groups such as Jewish Family Services of Atlantic & Cape May Counties, Volunteers of America, Hope One Atlantic County, Angels in Motion and NJ Rise have also come on board to help address the issues.
"Mayor Small has made the determination to create a strongly-integrated, well-staffed, and adequately-funded program to address local issues," said Policy Advisor Judge Steven Perskie. "The critically important foundation for BIG is the degree of interagency communication, cooperation, and integration of function on which it is based."
The large group meets about twice per month to discuss how to make improvements and deal with aggressive panhandlers and performers on the Boardwalk, bicycle violations, public smoking, and open alcohol container violations.
"This is the first time all levels of city government, large and small, have come together to work collaboratively to address the homeless and quality of life issues on the Boardwalk," said Office of Emergency Management Coordinator Scott Evans. "For the overall health and well-being of Atlantic City, organizations working together in this fashion goes a long way in keeping our community clean and safe."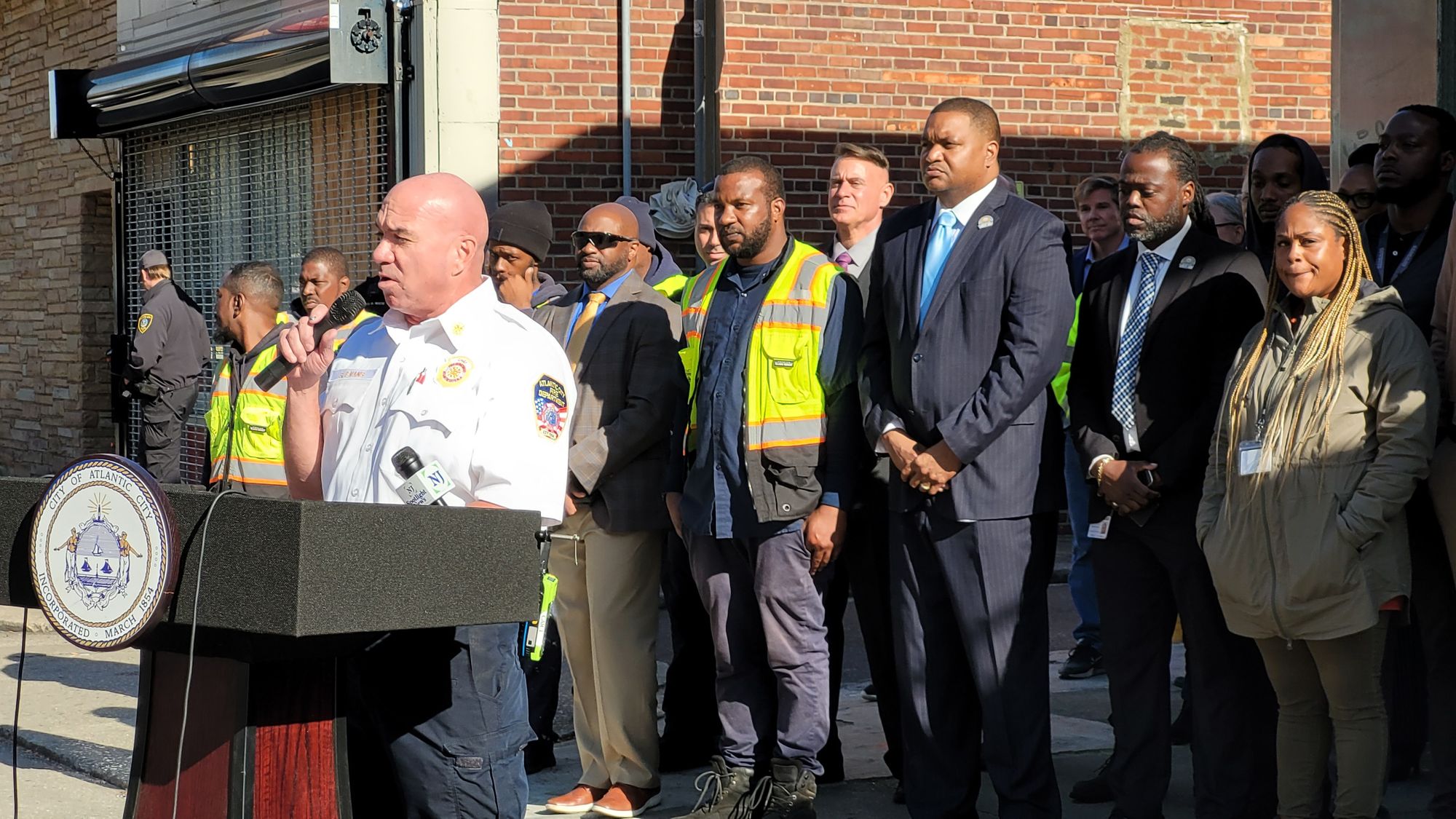 He added, "we have more eyes and ears with the collaboration. We become a force multiplied and we're able to respond almost immediately."
But Evans said the group is not just looking to increase daily enforcement. Discussions will be held aimed at creating a long-term solution.
Evans said one idea being considered would be developing a center that would provide housing and services in a centralized location.
"Our homeless population is our most vulnerable population," Evans said. "It's important we look at those who can't protect themselves and who need the most help."
Jarrod Barnes, the director of Health and Human Services, said there are six new employees to deal with the issues. They are:
Joya Banks, a Social Worker
Keith Dunn, Drug Prevention and Recovery Specialist
Brandan Hargose, Reentry Services Program Specialist
Kamau Johnson, Reentry Services Assistant Coordinator
Kenneth Mitchem, Director of Community Relations/Social Services (with an emphasis on homelessness), and
Anthony Woodard, a social worker.
"We fully understand the concerns that are out there as it relates to homelessness in Atlantic City, so we wanted to bring in experts in the field to navigate us through this issue," said Barnes. "I have full confidence in my staff, and since these positions were filled, we are already seeing positive results as we've been able to connect many homeless individuals with the critical services they so badly need."
The city has been working with the DCA to bring a homeless czar into the city. And there are eight new community service aide positions available designed to support the quality-of-life improvements.
Atlantic City residents are encouraged to apply for these positions on the city's website under Careers:
https://www.governmentjobs.com/careers/atlanticcity
---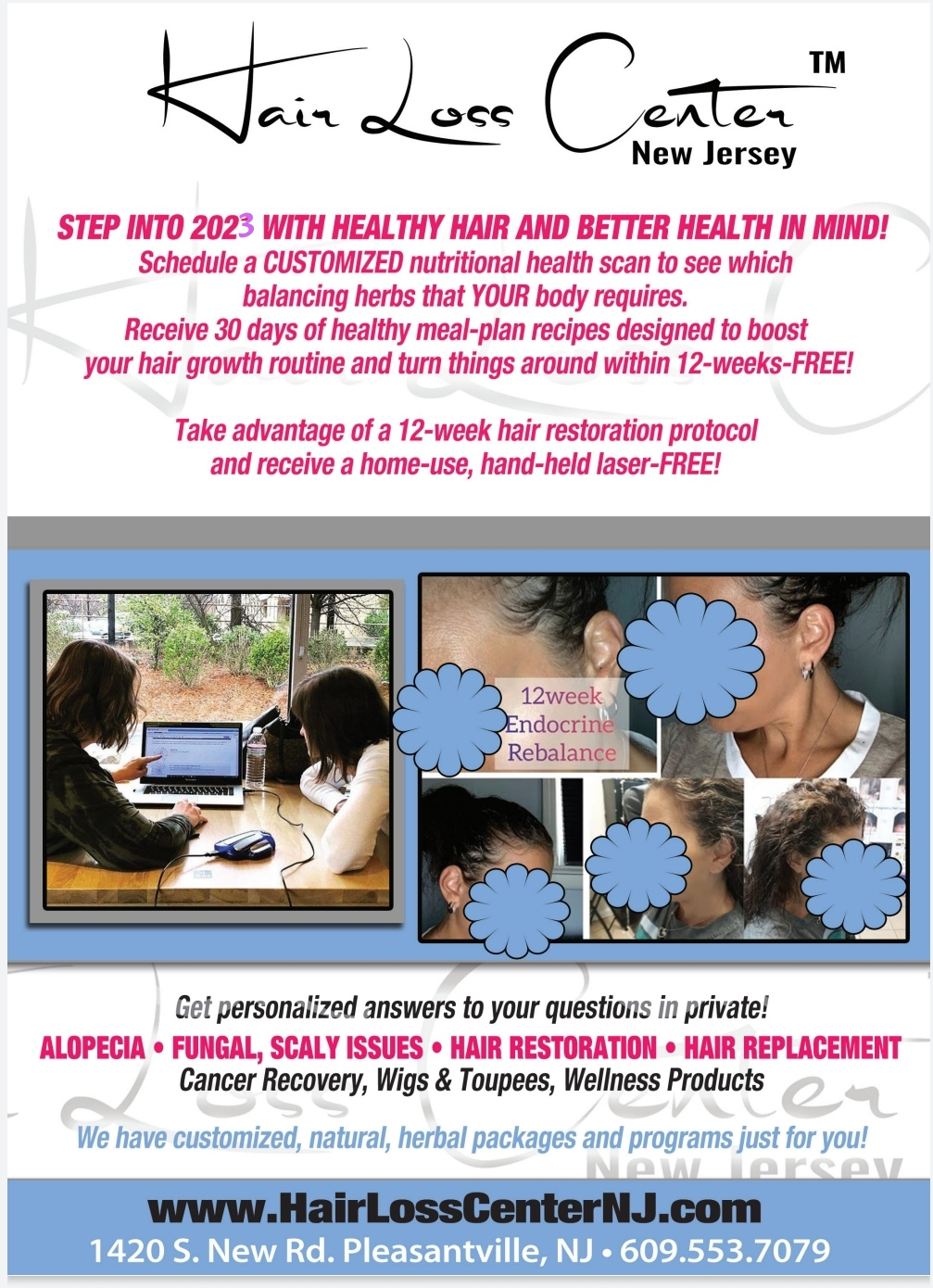 ---
Thanks for reading the whole story!
At Atlantic City Focus, we're committed to providing a platform where the diverse voices of our community can be heard, respected, and celebrated. As an independent online news platform, we rely on a unique mix of affordable advertising and the support of readers like you to continue delivering quality, community journalism that matters. Please support the businesses and organizations that support us by clicking on their ads. And by donating today, you become a catalyst for change helping to amplify the authentic voices that might otherwise go unheard. And no contribution is too small, $5, even $1 is appreciated. Join us in making a difference—one uplifting story at a time!