AC Mayor Celebrated by Statewide African-American Chamber of Commerce
The AACCNJ honors individuals throughout the state who have attained a high level of success in politics and other categories.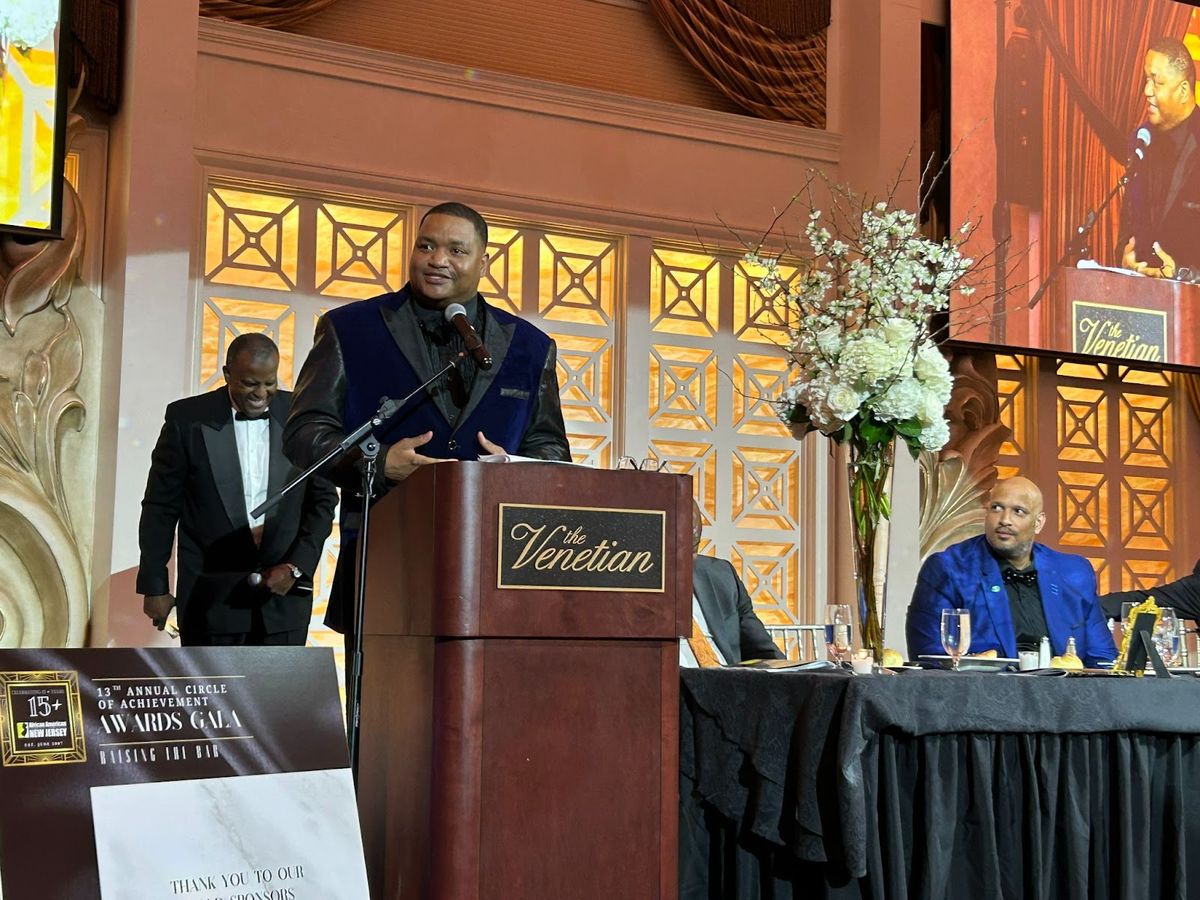 ATLANTIC CITY — Mayor Marty Small Sr. won the Politics Award from the African American Chamber of Commerce of New Jersey on Feb. 16 in the annual Circle of Achievement Awards Gala.
"I am truly humbled by this honor," Small said as he addressed a crowd of more than 600 people at the Venetian in Garfield. "If you're counting on Atlantic City, I say count us in. We are a city on the move, and under my leadership we will continue to take this city to even greater heights."
The AACCNJ generally honors people throughout the state who have achieved a high level of success in business, politics and other areas.
"These awards honor African Americans who have embraced their heritage and relevance from a historical perspective and try to emulate that today, and that's Mayor Small," said AACCNJ Founder and CEO John Harmon. "He makes sure his community has all the opportunities and resources seen in other communities, and makes sure Atlantic City is respected and is a significant component of New Jersey."
Mayor Small is the first person from Atlantic City to receive an award from the AACCNJ during the annual gala, according to a prepared statement.
"He's the Hallmark of leadership," Harmon said of Small.
---
Thanks for reading the whole story!
At Atlantic City Focus, we're committed to providing a platform where the diverse voices of our community can be heard, respected, and celebrated. As an independent online news platform, we rely on the support of readers like you to continue delivering quality, community journalism that matters. By donating today, you become a catalyst for change helping to amplify the authentic voices that might otherwise go unheard. And no contribution is too small, $5, even $1 is appreciated. Join us in making a difference—one uplifting story at a time!