Atlantic City Free Public Library Provides Training, Certifications for Jobseekers
Workshops and classes are scheduled throughouth the spring.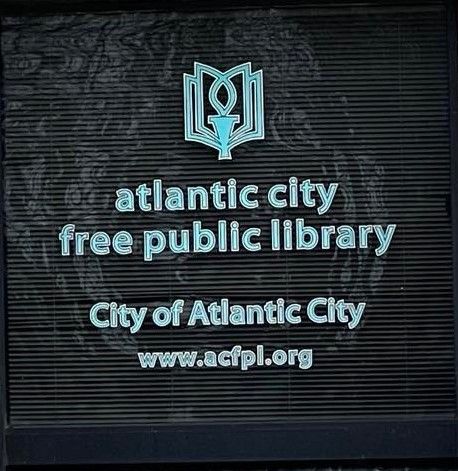 ATLANTIC CITY — The Atlantic City Free Public Library will hold a series of workshops and classes through spring aimed at helping job seekers gain a competitive edge.
The following is a list of available skills building workshops that will be held on Tuesdays and Thursdays from 2:30-5 p.m. at the Main Library at 1 North Tennessee Ave:
· Resume and Cover Letters classes will be held on Feb. 7 and 9:
Learn how to write effective resumes and cover letters that demonstrate your education, knowledge and skills that may help deliver the job you are seeking. Students will create their own resume and cover letter during the workshop.
· Microsoft Word on Feb. 14 and 16:
Create and edit simple documents using Microsoft Word, learn formatting tips and tricks. Also find out how to add lists and tables as well as layout options and design elements. And learn how to proof documents.
· Microsoft Excel on Feb. 21 and 23:
Learn to create and use basic spreadsheets.
· Microsoft PowerPoint on Feb. 28 and March 2:
Create engaging and dynamic multimedia presentations using PowerPoint.
The library will also provide food handling and guest services certifications classes at no charge.
The following is a list of classes also available at the library:
· Guest Services Certification Class:
Take Guest Services Gold, a hospitality education and training program developed by the American Hotel & Lodging Educational Institute. Classes will be led by Atlantic Cape Community College instructors. Earn an industry-recognized certification by successfully completing the program. The class will meet on Tuesdays and Thursdays from 10 a.m.-2 p.m. at the Main Library. Upcoming sessions are Feb. 14-March 2 and March 21-April 5. Registration is required.
· ServSafe Certification Class:
Food safety training, exams and educational materials to food service workers will be available. Successful students will earn a ServSafe Certification upon completion. A series of one-day classes will be held Feb. 11, March 11, April 1 and April 22 from 10 a.m.-2 p.m. at the Main Library. Registration is required.
· Computer Skills Certification Lab:
A Digital Navigator will provide one-on-one computer training using Northstar Online Learning. Master basic computer skills and receive a certificate. The Main Library lab is open Mondays from 1-4 p.m. Help is also available by phone during these hours. Registration is required.
· ESL Career Readiness Lab:
ESL learners who want to improve their English for jobs and interviews in the hospitality industry will greatly benefit. The English-learning online platform, Voxy Engen, which is available at the Main Library will be used. Voxy Engen can also be accessed from home. The Main Library lab is open Mondays from 9:30 a.m.-noon. The library also offers phone support during these hours.
For more information about classes, workshops and other programs offered visit the Main Library Help Desk or call (609) 345-2269 or register through the library website  www.acfpl.org .